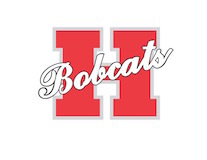 BHE on top schools list
Ken McLemore, Hope Public Schools
Wednesday, December 21, 2016
HOPE – Beryl Henry Elementary School is among 201 schools statewide that were recognized Friday by the Arkansas Department of Education.
BHE was among the top 6-10 percent demonstrating academic growth under the Arkansas School Recognition Program.
"Congratulations to all of our BHE staff and students on making the Top 6-10 percent growth list in the state," Hope Schools Superintendent Bobby Hart said Friday. "We all celebrate your success and are proud of the efforts from all."
The Arkansas School Recognition Program is designed to reward public schools that experience high student performance and high student academic growth. Recognition typically is based upon submission of a proposal to the ADE.
"I am proud to recognize the 201 top Arkansas schools that have qualified for additional funds from the Arkansas School Recognition Program," Arkansas Governor Asa Hutchinson said. "These schools have demonstrated exceptional academic improvement and have inspired students to work hard to achieve their goals."
Schools which have been deemed either academic "focus" or academic "distress" schools may be qualified for recognition, but are not allowed to receive funding rewards issued under the program. BHE is currently an academic "focus" school.
"Improvement at BHE means that another year of increases could result in their 'focus' status being removed," Hart said Friday.
He said the BHE status is a federal designation which is difficult to remove.
"Long term, they have a chance in the next year to two years of the title being removed," Hart said. "Bottom line results are improving and students are doing better."
The complete list of schools recognized is available through the ADE website online under "rewards program schools."