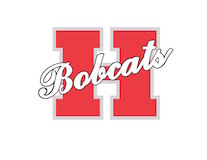 Innovation survey still available
Ken McLemore
Thursday, January 05, 2017
HOPE – Parents and stakeholders in the Hope Public School District will continue to have the opportunity to take an online survey regarding the expansion of the school of innovation concept.
The web link to the 10-question survey is https://www.surveymonkey.com/r/XD9KTLW and the survey is free and completely anonymous.
Social media access is available on the HPSD, Beryl Henry Elementary, Yerger Middle School and Hope Academy of Public Service websites.
The expansion of the "academy" concept to proposed academies at Beryl Henry Elementary School and Yerger Middle School will involve the Science, Technology, Engineering, Arts and Math (STEAM) model.
The YMS model will be agri-science/technology based and the BHE model will be cultural/digital arts based.
Each new academy is expected to include the same academic rigor and collaborative partnership opportunities in an open enrollment campus as have been available at the Hope Academy of Public Service, which opened in August, 2016.