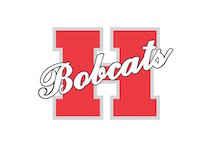 BHE honor roll announced
Ken McLemore
Wednesday, January 25, 2017
HOPE – The "honor roll" students for the second nine weeks grading period at Beryl Henry Elementary School have been named.
Students were recognized in an awards assembly held Jan. 18 in the school cafeteria. Those recognized by class as A-B honor roll students, included:
Davis – Armand Bowling, Cameron Elkins, Levi Hull, CyAra Ingram.
Gilbert – Janiya Nash.
Gorham – Jacqueline Reyna, Bethany White.
Lard – Eddrick Lard.
Mack – Michael Crossno, Destinee Dickson, Jasmine Griffith.
Pruitt – Voctor Serrano.
Robbins – Skyler Wilburn, Alecia Martin.
Smelley – Kaleo Anderson, Jasmin Rodriguez, Brayden Hamilton.
Watkins – Jeanette Bautista, Frankie Hill, Guadalupe Montalvan, Lanyla Stockdale, Aracelli Torres, Kdarius Gulley, Mason Samuel.
Winemiller – Jessica Mendoza, Colston Flemming.