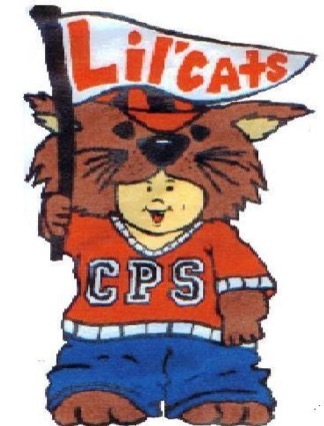 CPS recognizes fourth graders
Ken McLemore
Monday, February 06, 2017
HOPE – Student awards for the first semester at Clinton Primary School have been announced. Honorees were recognized in assemblies at CPS Jan. 23-25.
Fourth grade awards presented included the following:
Achievement award (All 3s) – Jeanna Brown, Trenton Hart, Camden Green, Aubrey Hart, Braiden Lowe, Kennedy Phillips, and Brayden Russell.
Rising Star awards (2-3s) – Lindsay Anderson, Anahi Arroya, Phoenix Biddle, Antonio Brooks, Addison Brown, Alaya Carrigan, Kassandra Cordova, Jocelyn Hernandez, Saul Hernandez, Dylan Johnson, Zuany Leyva, Arianna Lockett, Preston Newton, Azariah Ruston, Angelica Soto, Chyna Toliver, Za'Nia Toney, Cynthia Vargas,Tatianna McDonald, Melani Balbuena, Carter Berry, Shy'Anna Farris, Toni Frierson, Tyrenda Hale, Harley Helmick, Brian Jimenez, and Ari Juarnes.
Also, Esmeralda Leon, Madison McClenton, Jada Robinson, JaMiya Sanders, Jesus Santamaria, Misael Vasquez, Trynnity Martin, Katelynn Wilson, Adison Milley, Kimorya Grigsby, A'Zaria Martin, Kaylee Robinson, Aleyah Armstrong, Serenity Robinson, Deshon Johnson, Annalise Bower, J'Shunti Burton, Nadia Longoria, Ke'Unte McDonald, Jair Salargo, Anayah Thornton, Kimberly Contreras, and Heavenlee West.
Also, Wynter Smith, Justis Prater, Christian Garland, Carmello Davis, Chloe Bittle, Savannah Adams, Joseph Biddle, Isaiha Crocker, Jamarion Devlin, Aislynn Hallmark, Javonte Martin, Jacorey Morrison, Angelina Soto, and Lanod Westmorland.
Perfect attendance – Antonio Brooks, Dylan Johnson, Carter Berry, Esmeralda Leon, Jada Robinson, Jayden Johnson, Jakob Bingle, and Angelite Martinez.
Cari Langford Special Award – Jena Brown, Ari Juanes, Jessia Juarez, Angelite Martinez, Christian Garland, and Angelina Soto.
Lil Cat Good Character Award – Jena Brown, Alaya Carrigan, Kassandra Cordova, Elias Hernandez, Zuany Leyva, Tatiana McDonald, Preston Newton, Angelica Soto, Za'Nia Toney, Cynthia Vargas, Trenton Hart, Joceyln Hernandez, Melani Balbuena, Noah Cummings, Toni Frierson, Shy'Anna Farris, Camden Green, Tyrenda Hale, Aubrey Hart, Brian Jimenez, Esmeralda Leon, Braiden Lowe, Kennedy Phillips, Brayden Russell, JaMiya Sanders, and Misael Vasquez.
Also, Luna Almazon, Chele Arnold, Zerick Bailey, Ariel Barnes, Shabreea Davis, Aldaid Lara, Graciela Perez, Alexandra Zeti, Yudit Dominguez, Riley Ferrand, Adriana Valdez, Haydee Calderon, Blake Fincher, Alma Marrufo, Ailyn Leyva, Joshua Ramos, and Alex Hernanadez.
Also, Corinthian Brown, Craigory Burton, Jakob Bingle, Trynnity Martin, Angelite Martinez, Annalisse Bower, J'Shunti Burton, Nadia Longoria, Ke'Untae McDonald, Jair Salargo, Aleyah Armstron, Serenity Robinson, Patrick Stovall, Kaylee Robinson, Anayah Thornton, Deshon Johnson, A'torien White, Jared Salazar, Keidy Azanza, and Kelise Spencer.
Also, Aaron Smith, Marlie Rader, Arrington Turner, Nakia Washington, Jaylein Valdez, Kesty Luna, Katie Valdez, Jasmine Davis, Jessical Juarez, Devante Jones, Dana Alvarado, James Bacon, Chloe Bittle, Kimberly Contreras, Halysia Fields, Christian Garland, Shelby Gilbert, Braden Jacobs, Lynda Pacheco, Angel Pardo, Tyler Patton, Justis Prater, and Orlando Muldrew.
Also, Averio Singleton, Wynter Smith,Kanijah Spellman, Aaron Vargas, Savannah Adams, Moesha Burton, Isaiha Crocker, Skyler Eakin, and Aniell Felipe, Hector Garcia, Aislynn Hallmark, Anaiya Harris, Javonte Martin, Jacorey Morrison, Suleyka Solano, Angelina Soto, Janiyah Spellman, Kania Tucker, and Lanod Westmoreland.