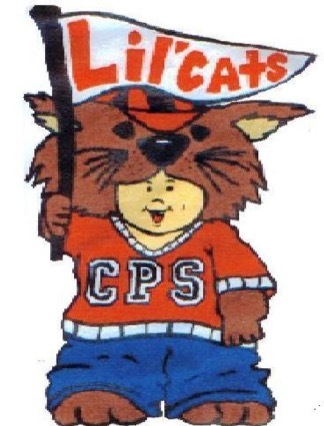 CPS kindergarten awards given
Ken McLemore
Monday, February 06, 2017
HOPE – Student awards for the first semester at Clinton Primary School have been announced. Honorees were recognized in assemblies at CPS Jan. 23-25.
Kindergarten awards presented included the following:
Achievement Award (All 3s) – Deontae Nolen
Rising Star Award (2s and 3s) – Ivan Alvarado, Jer'Vone Davis, Emiliano Del Carmen, Acyn Herron, Cadaelian Knox, Ke'Asia Lindsey, Zavian Love, Deontae Nolen, Kenley Pearce, Gremyko Scoggins, Jordan Shaw, Prince Yang, Ridgeway Ruben, and Dallon Crig.
Perfect Attendance – Billy Roberts
Cari Langford Special Award – Prince Yang, Leonardo Guzman, Jackson Wilson, Mireya Martinez, Astaria Burton, and Si'Niya Williams.
Lil Cat Good Character Award – Aiyanah Lloyd, Cruz Cortes, Jazlyn Mejia, Jer'vone Davis, Emiliano Del Carmen, Starr Henry, Acyn Herron, Cadaelian Knox, Zavian Love, Deontae Nolen, Kenley Pearce, Iker Arroyo, Yaxiri Hernandez, Leonardo Guzman, JaMichael Muldrow, Yair Rangel, Amira Booker, Zi'Ariel Bradford, Si'Mone Featherston, Zoey Love, Jennifer Martinez, and Ridgeway Ruben.
Also, Aakiyah Spearman, Andrea Stutson, Dre'lun Thomas, Jackson Wilson, Astaria Burton, Hailey Basilio, Lexy Guevara, Tia Hill, Bryan Leyva, Rzyriah Caldwell, Chrishun Porter, Alejandro Garcia, Bethsabe Aguilar, Angel Salomon, Jesi Luna, Alyssa Harris, and Alejandro Ramos.
Also, Litzy Leyva, Diego Ruiz, Si'Niya Williams, Billy Roberts, Joseph Cardona, Bryan Rivera, Amirical Carrigan, Perla Cruz, Mireya Martienz, Aaliyah Sanders, Amaree Hamilton, Evelun Navarrete, Michael Dunham, Emilee Hawkins, and Sekeviah Reliford.