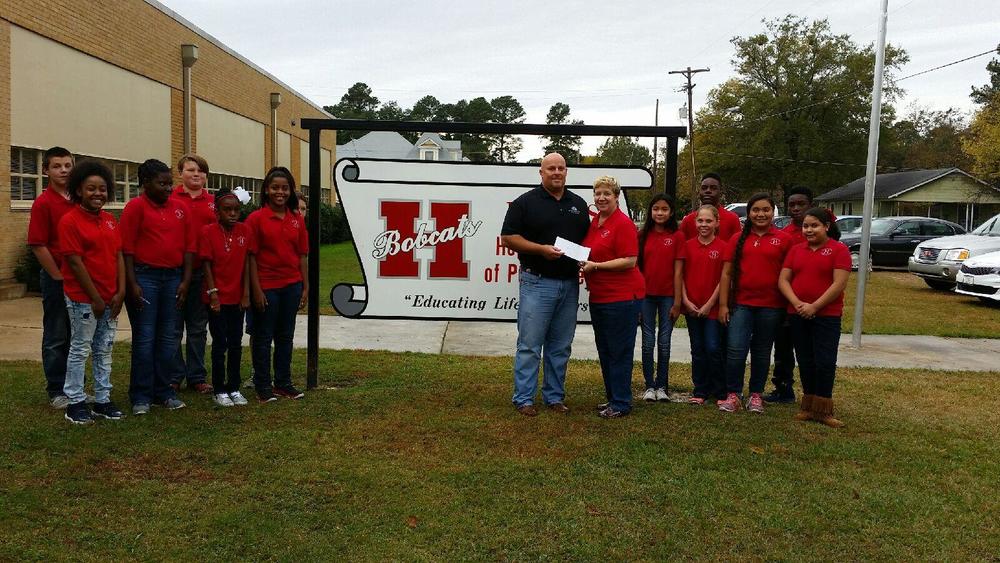 Donations provide HAPS shirts
Hope Public Schools
Wednesday, March 29, 2017
HOPE – Hope Academy of Public Service students, faculty and staff have new red customized polo style shirts.
The shirts will be worn each Friday and at special events and field trips thanks to donations by local civic clubs and businesses.
"On behalf of the Hope Academy of Public Service Parent Advisory Committee, all its staff, parents and students, we would like to give a special thanks to the businesses for their monetary donation to purchase HAPS red polo shirts for all HAPS students," a HAPS parent committee statement said.
Farmers Insurance Group, the Kiwanis Club of Hope, Rotary Club of Hope, Farmers Bank and Trust, BancorpSouth, and Brazzel/Oakcrest Funeral Home were involved in raising the funds for the shirts, according to parent committee.