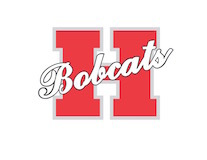 Student art show, sale slated
Hope Public Schools
Friday, April 07, 2017
HOPE – An open artist showing and sale sponsored by the Hope High School Art Department is set for April 27.
Art teacher Kendrick Adams said the showing is open to any HHS student; but, it is a focal point for his first and second year art students, in particular.
"Art II students must submit two pieces," Adams said.
The showing will also incorporate a sale of student artwork, he said.
"This will help them develop judgment skills as they choose their best art," Adams said. "It will help in presentation skills as Art II will be responsible for setting up the room."
The showing and sale will be open from 4:30-6:30 p.m., April 27, in the HHS Parent Center on the first floor of the campus main building.
Adams said works exhibited will represent student art projects assigned throughout the year, and will include painting, drawing and sculpture.
Pieces for sale will be determined by each student artist and sales will be final.