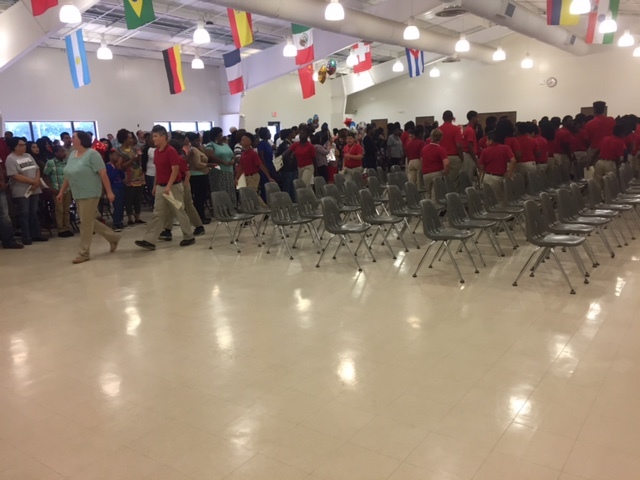 BHE promotes sixth grade
Hope Public Schools
Tuesday, May 30, 2017
HOPE – The Beryl Henry Elementary School Sixth Grade Class of 2017 was promoted in ceremonies here recently.
Honors were awarded during the ceremony recognizing academic achievement, including the BHE Principal's Award, the highest academic honor at BHE.
Principal Dr. Roy Turner presented the award to nine sixth grade students including Kaleo Anderson, Jamiah Nash, Mia Ogden, Andrew Sanders, Zykel Farris, Josephine Fathery, Damerious Martinez, Draelon Williams, and Ruth Torres.
The award recognizes not only academic achievement throughout the sixth grade school year, but also leadership and character development excellence, Dr. Turner said.
Kaleo Anderson was recognized for achieving honor roll status for the entire school year.
Students recognized for perfect attendance during the entire year under the districtwide Strive for Five initiative included Eduardo Hernandez, Jakiya Hickman, Manuel Retuna, and Draelon Williams.
Sixth grade students were also recognized for reading initiative through the Million Word Club, and academic improvement through the President's Award.
Students in the five sixth grade classes will attend seventh grade at Yerger Middle School or the Hope Academy of Public Service next year.
(See more photos on Facebook.)