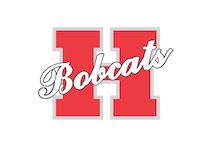 Class of 2007 seeks nominations
Submitted
Thursday, July 20, 2017
Open Letter to Hope High School faculty:
It gives us great privilege to return to Hope High School this September to celebrate our 10-Year Class Reunion. We are excited to reunite with classmates, and recollect all of the great memories that we received while attending high school. We have grown over the years, and a major part of growing up is learning when to give back to our community in order to pour into the lives of generations to come.
With that being said, our class reunion committee has decided to award a scholarship to one graduating senior who has made an impact in their community as well as in school and who will continue to go above and beyond for the upcoming 2018 school year. After receiving feedback from our classmates, we thought that it would be best if the nominee(s) were selected by the Hope High School faculty. We will collect the nominations by August 4, 2017, and our class will vote on one student to receive the scholarship award letter at the football game on September 22, 2017. The actual scholarship funds will not be made available for the scholarship recipient until May 2018 in order to hold them accountable to expectations. This will also be a great graduation gift for them during that time as well. Nominees should have majority if not all of the following requirements in order to qualify:
2018 Graduating Senior with a 2.5 GPA or higher on a 4.0 scale
Devoted Leader
Excellent Class Participation
Community Involvement
Integrity and Respect
Please keep in mind that some students go above and beyond every year and are not recognized for their efforts, and we want to ensure that we select an all-around student – one who is selfless, believes in continuing their education after high school, and one who has integrity and respect for their peers. We look forward to your student nominations! If you have any questions, please feel free to contact Candace Beasley at (870) 826-6786 or Cajua Johnson at (870) 703-7918.
Best Regards,
HHS 2007 Class Reunion Committee