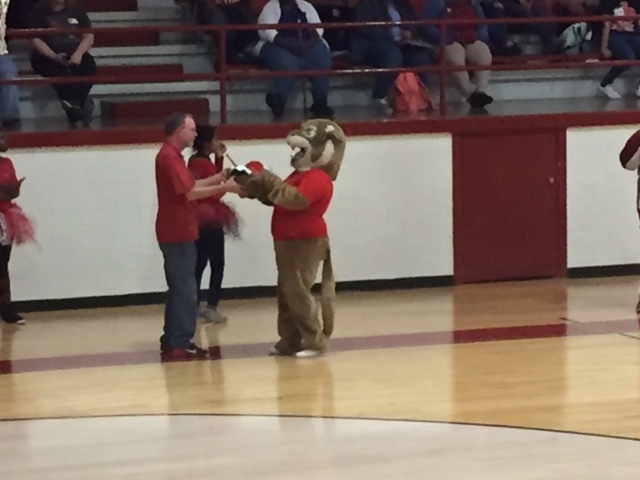 HHS spirit door contest is on
Hope Public Schools
Friday, September 15, 2017
HOPE – A football season classroom door decoration contest kicks off Sept. 15 to boost the Bobcats and HHS awareness of two special causes.
Contest judging will be conducted each Thursday from 8:45-10:45 a.m. for announcement of the week's winner at each Friday home game pep rally, according to HHS Principal Bill Hoglund.
Entries will be judged upon correlation to the pep rally theme; exhibition of Bobcat spirit; originality and creativity; and overall quality and appearance.
Rules are posted throughout the campus. Winners receive a basket of Bobcat goodies.
Themes include "Paint the Stands RED" on Sept. 15; "Paint the Stands WHITE"/Beauty and the Beast for Homecoming, Sept. 22; "PINK Out for Breast Cancer awareness," Oct. 6; "YELLOW Out for Spina Bifida awareness," Oct. 20; and "Taking it Back to the 90s," Nov. 3.
The contest is sponsored by the HHS Bobcat Cheer Squad.
HHS Art Teacher Kendrick Adams' room won the first week.