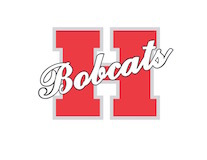 BHE Weekly Successes, Sept. 18-22
Ken McLemore
Tuesday, September 26, 2017
Hampton: Business Technology
Students learned how to better navigate the internet browser and the different tools they can use within it. Students shared with everyone how they use the internet in their life. We discussed how to use the internet as a research tool and began to research and answer questions about what we have learned in business technology and social studies in a google form. Every week they get more and more comfortable using a computer and the potential they have working with technology.
Gilbert: Math
My students are excited about our robot. They are enjoying voting on every part. We almost have it finished!!
Davis: Math
On our quiz on unit rates, we had 60 out of 72 made 100's.
Smelley: Social Studies/Science
Mr. Comeaux spoke to the students on character and being kind. Students were interested and participated in asking him questions. Mrs. Harris came and taught a lesson on Egyptian Social Classes. Then the students worked on Expository Essays and were very motivated in their writings.
Watkins: Science
Watkins...We have been working on the topic of matter. This week, we explored mixtures and solutions. When testing our materials through Science Weekly, many of the students scored 80%. Students are also doing pretty good at using appropriate sentence starters in their opinion writings!...
White: Library
This week, students reviewed book genres by viewing a short video and playing an online matching game followed by a short quiz. The results were great. Many students scored 100% on the quiz.
Sandra Jones:
This week, students extended the lesson on "Think Big" a positive song about having goals and dreams. They began by brainstorming about jobs, occupations or careers that they are interested in. They then attempted to write raps or rhymes about those jobs. Listed below are few of many.
Student 1:
I could be a dogcatcher, catching all the dogs. I could be a woodsman chopping all the logs. I could be a policeman, saying, "Freeze!" I could be a librarian, saying, "Quiet, please." I could be a judge, saying, "Order in the court!" I could be an NBA player, being a good sport.
Student 2:
I could be a truck driver, driving down the roads; Stopping to deliver and to pick up loads.
Student 3:
I could be a rapper, making lots of rhymes As long as I put in dedication and time. I could be a firefighter­­I can save lives; I can be a role model, teaching kids not to fight.
Student 4:
I could be a pilot, flying through the skies. I can be a doctor, saving people's lives. I can be a dogcatcher catching lots of dogs. I can be a chopper, chopping all the logs.
Student 5:
I could be a basketball player, running up and down the court Because basketball is my favorite sport.
Student 6:
I can be a pilot, flying in the sky; I can be a baker, baking up those pies. I can be a doctor, fixing up the eyes; I can be a wrestler slamming all the guys.
Student 7:
I could be a dancer, doing those moves. I could be a teacher, helping kids improve. I could be a cheerleader doing those flips. I could be a wrestler, doing those tricks. I could be an NBA player doing those shots; When it comes to points, I could make a lot.
Student 8:
I could be a fisher, catching all the fish; Cook them in a skillet, and put them in a dish.
Gorham: Math
We have been brainstorming and voting on our Robot. The items putting this together is everyday items that have been recycled or upcycled. Also, my math classes are starting to make great gains in "Math Facts in a Flash"!!