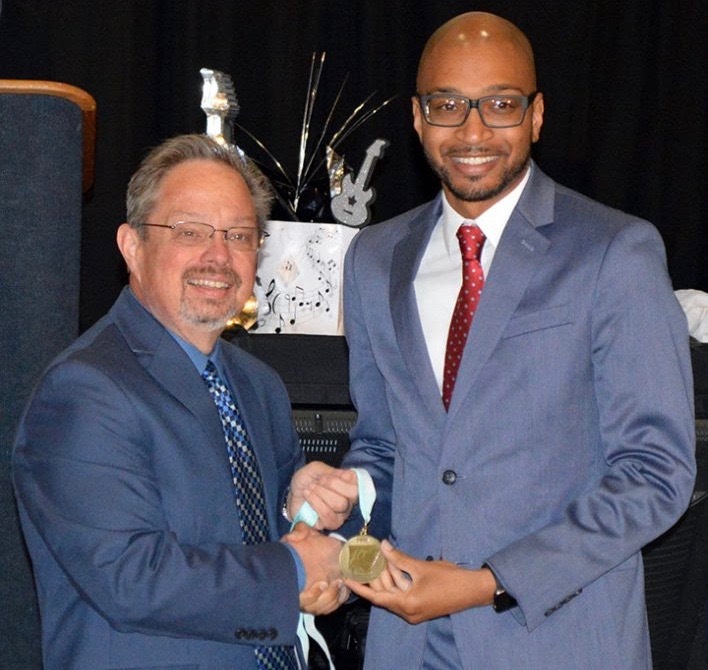 UAHT 'Alum of Year' from HHS
Ken McLemore
Monday, November 06, 2017
LITTLE ROCK – The 2017 UofA Hope-Texarkana Outstanding Alum of the Year, Christopher Smith, was recognized at the Annual Arkansas Community College's Conference in Little Rock, Arkansas, on October 17. Smith is a 2006 graduate of Hope High School and a 2008 graduate of the University of Arkansas Community College at Hope, where he obtained an Associate of Arts degree.
In the summer of 2008, Smith served as a congressional intern in Washington D.C., after which he transferred to the University of Arkansas at Little Rock (UALR). He completed a Bachelor of Arts degree in Political Science from UALR in 2010. During his tenure at UALR, Smith served as the student body president. He received a Masters of Public Administration degree from Arkansas State University in 2014.
As the UALR student body president, Smith represented students and advocated for their concerns. His major contribution was the creation of "Reach 12,000", a non-perishable food drive, to raise at least one food item representing each UALR student. The food drive is on-going.
After volunteering with various organizations such as Upward Basketball, Smith sought other avenues to help others, particularly young people, and he founded a non-profit organization, "The Uplifting Journey," where he served as CEO, to help individuals develop a more optimistic viewpoint of life through its youth initiative entitled, "ReDEFINE Me." The initiative is focused on assisting teenagers to change stereotypes and embrace their true identity.
Smith is currently pursuing a Doctor of Education in Organizational Change and Leadership degree from the University of Southern California. He also serves as a commissioner of the City of Little Rock Board of Adjustment. He is employed at Philander Smith College in Little Rock as the Program Coordinator for Special Programs and Special Assistant to the President.