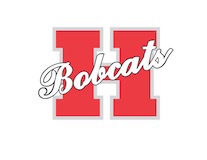 BHE honor roll announced
Ken McLemore, Hope Public Schools
Wednesday, January 31, 2018
HOPE – Second nine week grading period honor roll students have been named at Beryl Henry Elementary School.
Students earning all "A"s include Jessie Hernandez, Brandy Chapa, and Michael Crossno.
Students named to the A-B honor roll include Tanisia Young, Trynnity Martin, Padrin Davis, Jessica Juarez, Dana Lopez, Marlie T. Rader, Kelsie Spencer, Azaria Martin, Cynthia Vargas, Dallas Corbett, Jasmine D. Griffith, Jodie Hill, Johnnaya Griffin, Brennon Vines, Shuntrice Nash, Tyasia Eason, Pablo Gomez, Juan Ortiz, Terry Tipton, and Liberty Leathers.
Also, Jason Key, Avery Singleton, Reynaldo Retana, Araceli Torres, Aniya Graham, Edward Dominguez, Romelo Ford, Jalen Staggers, Darnesha Harper, Colston Flemming, Ada-Kay Banks, Franchesca Hill, Mason Samuel, Kdarius Gulley, Markeveus Allen, Martin Frayre, Isaac Hellums, Miracle Martinez, Joseph Patterson, Kimberly Contreras, Tyrenda Hale, and Kaylee Robison.