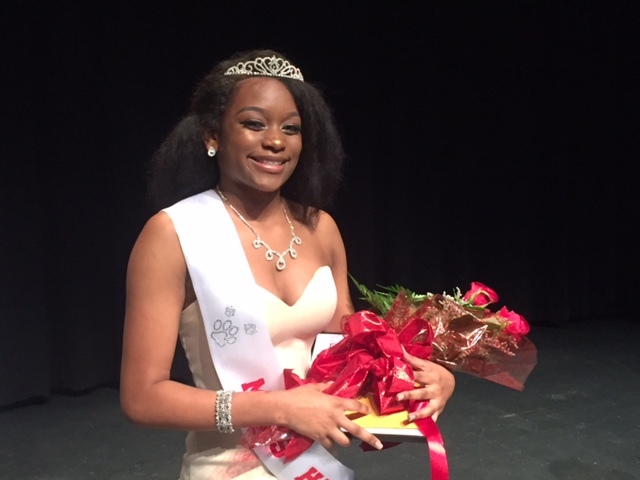 Dixon, Weston named Mr., Miss HHS
Ken McLemore, Hope Public Schools
Monday, February 26, 2018
HOPE – Some 50 family members, friends and other supporters braved nasty weather Saturday to see Hope High School senior David Dixon and junior Jordyne Weston named Mr. and Miss Hope High School in pageant competition at Hempstead Hall on the University of Arkansas Hope-Texarkana campus.
Dixon also won the "People's Chioce" award along with Daisy Aguilar, voted by audience member contributions to each candidate, which were awarded to each student in the contest.
Dixon is the son of Jimmie and Christina Dixon, plays varsity football for the Bobcats, and is a student athletic trainer. He also serves as chaplain of the HHS Student Council. Dixon's favorite class is sports medicine, but he plans to attend technical school in Dallas, Texas, after a gap year following graduation and, ultimately, enter the field of diesel mechanics.
Weston is the daughter of Sequoiah and Coy Anderson, and is a member of Ladycat varsity cheer team, HHS Student Council, and FCCLA. She does volunteer work at the local Head Start center; loves to cook with her mother and grandmother; and, intends to pursue a master's degree in social work and a license in clinical social work with victims of abuse or domestic violence after graduation from HHS.
Quentin Key was Mister HHS first runner-up, and Daisy Aguilar was Miss HHS first runner-up, with Kanasia Alexander as second runner-up.
Talent competition winner was Kelsey Reedy, with Allysa Fincher as first runner-up and the duo of Felicity Griffith and Dabria Manton named second runners-up.