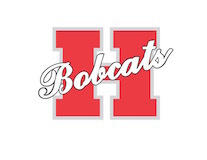 HPSD to offer Teacher Cadet hiring plan
Ken McLemore, Hope Public Schools
Thursday, March 23, 2017
HOPE – The Hope Public Schools Board approved Monday night a plan to hire local students to become local school teachers.
HPS Superintendent Bobby Hart said the plan is cost effective for its potential.
"It's not going to cost us a lot of money, and we would have to have the people, anyway," Hart said. "We want to try to grow our own."
He said the program will focus upon available teaching positions and is not designed to create new positions.
Under the plan, HPSD will provide release time and flexible scheduling for students graduating from the Hope High School Teacher Cadet Program to attend college classes.
Students who graduate from the HHS program will be hired as paraprofessionals of the district, but must have a 90 percent attendance rate in their junior/senior years at HHS; maintain a 2.75 or higher grade point average; pass the district's paraprofessional exam; and, undergo a background check.
Teacher Cadet graduates from HHS who obtain Arkansas Department of Education licensure will be given hiring preference as full time teachers subject to the availability of positions in the district.
Participants in the program agree to become district instructional paraprofessionals, and work for the HPSD upon completion of teaching licensure where positions are available for a minimum of two years after licensure.
Students begin the Teacher Cadet program through the Orientation to Teaching class at HHS which requires a rigorous classroom and practicum course of study.