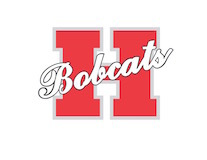 Administrative shifts in new year
Ken McLemore, Hope Public Schools
Friday, August 11, 2017
HOPE – A shift in administrative staffing in the Hope Public School District follows some notable retirements going into the 2017-2018 school year.
HPS Curriculum Coordinator Portia Jones assumed responsibilities from former HPS Federal Programs and Equity Coordinator Ira Love upon Love's retirement from 37 years of service in the district.
Jones is familiar with the federal funds program, having managed those programs as superintendent of the Stephens Public Schools from 2009-2011 after having taught in Stephens from 2006-2009. Jones came to the HPSD in 2014 from the Prescott Public Schools, where she served as academic improvement supervisor and district testing coordinator from 2011-2014.
She will be responsible for the district's annual audit reporting to the state and accountability at the federal level, as well as some aspects of curriculum.
Maurice Henry, who has directed the custodial services for the HPSD, is the new director of facilities and transportation for the HPSD. Employed by the district since 1982, Henry began working in the district bus garage before moving to the grounds maintenance department, and into custodial services, where he became department supervisor and has served for 29 years.
He has served as president of the Arkansas School Plant Managers Association in 2007, and as president of the National School Plant Managers Association in 2012. Henry holds an Arkansas State Facilities Director Certification, has been vice chairman of the Arkansas Public Employee Retirement System for 10 years, and is a member of the State Fire License Protection Board.
He assumed duties in July upon the retirement of 37-year HPSD veteran Steve Bradshaw.
A native of Fulton, Henry and his wife of 27 years, Gracie, have three adult children, Floyd, of Louisiana, Maurice Jr., of Camden, and Shantae, of Hope. Henry also serves as pastor of Corinth Baptist Church and is a Hempstead County Sheriff's Department Reserve Deputy.
Kiffinea Talley, former administrative assistant to Ira Love, has replaced Ceclia Walden as HPSD Accounts Payable Clerk. A Hope native and graduate of Hope High School, Talley holds a Bachelor of Science degree in political science from Jackson State University in Mississippi, and a juris doctorate from Vanderbilt School of Law.
She has been employed by the HPSD since 2007, and also serves as a member of the HPSD Classified Personnel Policies Committee. Talley was elected to the Hope City Board of Directors in 2013, and she is a member of the Hope Lions Club.
Walden retired from the district finance department in July after 37 years.
John Radebaugh, formerly of Okeechobee, Fla., moves from assistant principal at Hope High School to become principal of the district's behavior modification program on the Yerger Middle School campus.
Radebaugh is a graduate of Nashville High School in Nashville, Ar., and he holds an Associate Degree in agriculture from Indian River State College in Fort Pierce, Fla. He took a Bachelor of Science degree in human resources management at Palm Beach Atlantic University in West Palm Beach, Fla., in 1993; and, he earned a Master of Science degree in educational leadership from the University of South Florida in Lakeland, Fla., in 2006.
Radebaugh came to the HPSD with 12 years of administrative experience and taught for five and half years. He taught in the Okeechobee County School District in Florida from 1998, after two years as principal at South Elementary School in Okeechobee. Radebaugh served as director of career and technical education for the Okeechobee district from 2007-2012. He previously was assistant principal/athletic director at Okeechobee High School for four years.
He is licensed and certified in Florida as a K-12 administrator, middle grade mathematics (5-9) teacher, and middle grades science teacher, as well as being certified in educational leadership.
Jessica Elder has assumed duties as administrative assistant for curriculum and will report to Jones.
A graduate of Harmony Grove High School in Camden in 2008, Elder attended SAU Tech, and was employed as a licensed pharmacy technician for four years before going into the store management program of the Fred's stores in Arkadelphia and Texarkana for four years. Thereafter, she worked as assistant operations manager at Martin's in Hope, until joining the HPSD as counselor's office secretary at Hope High School in 2016.
Elder and her husband, Matt, have three children. She replaces Jennifer Freeman who moved from Hope.
Amber Keener has transferred from the main office at Clinton Primary School to the HPSD Facilities and Transportation Department, where she will serve as administrative assistant to Henry. She replaces Gail Grant, who retired from the HPS in June.
She is a 200 graduate of Hope High School and lifelong resident of Hope, and the mother of two sons. Keener began her tenure in the HPS in 2005 as a physical education aide at CPS, later becoming as administrative assistant in one of the two assistant principal offices at the school. In 2014, she became administrative assistant to the building principal's office.