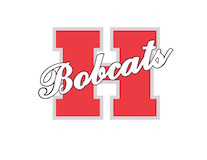 Facilities plan meeting slated
Ken McLemore, Hope Public Schools
Wednesday, January 10, 2018
Public meeting set on school projects
HOPE – The Hope Public School District will conduct a public meeting Thursday at 6 p.m. to discuss the district's facilities master plan projects for the 2018-2019 academic year.
The meeting will be held in the administration building second floor main conference room, 117 E. Second St., and will be facilitated by HPSD Superintendent Bobby Hart.
Hart said the facilities master plan projects for 2018-2019 are generally maintenance projects involving new roofing at the Hope High School and Hope Academy of Public Service (Garland) campuses.
A proposal for an upgrade to physical education facilities at the Yerger Middle School campus is also included.
Funding for the projects will be sought through state "partnership" monies which may be used for qualifying projects that involve fundamental student safety and security from the elements. Total cost for the roofing projects is estimated at about $830,000. Work on those two projects is expected to begin in June and to be completed in the Fall, 2018.
Espanol
conjuntoreunión pública en proyectos escolares
HOPE - El Distrito Escolar Hope Pública llevará a cabo una reunión pública Jueves a las 6 pm para discutir los proyectos del plan maestro de las instalaciones del distrito para el año académico 2018-2019.
La reunión se llevará a cabo en el edificio administrativo sala de conferencias principal segundo piso, 117 E. Second St., y se verá facilitada por el Superintendente HPSD Bobby Hart.
Hart dijo que los proyectos del plan maestro de instalaciones para 2018-2019 son generalmente proyectos de mantenimiento que implican un techo nuevo en los campus de la escuela secundaria y de la Academia de la esperanza de la Función Pública (Garland) Esperanza.
También se incluye una propuesta para una actualización a las instalaciones de educación física en el campus de la escuela media Yerger. La financiación de los proyectos se buscará a través de fondos estatales "asociación" que pueden ser usados para proyectos de calificación que involucran la seguridad del estudiante fundamental y la seguridad de los elementos. El coste total para los proyectos de techos se estima en alrededor de $ 830.000. Se espera que el trabajo en esos dos proyectos para comenzar en junio y que se completará en el otoño de 2018.