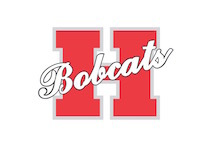 School elections filing completed
Ken McLemore, Hope Public Schools
Wednesday, March 07, 2018
HOPE – The close of candidate filing Feb. 22 has resulted in one contested election in the Hope Public School District among three seats subject to election this year on the Hope Public Schools Board.
HPSD Zones 2, 5, and 6 were subject to election this year, with Zone 2 Representative David "Bubba" Powers, of Hope, seeking re-election unopposed. In Zone 5, Board Representative Linda Haynes, of Hope, seeks re-election unopposed, as well.
Zone 6 Representative Kathryn Dickinson, of Guernsey, was appointed to the board in October, 2017, to complete the term of the late Denver L. "Denny" Dickinson. Mrs. Dickinson filed for election to a full term on the board from Zone 6. She is a former teacher in the Hope Public Schools, having retired after 37 years of service.
Also filing for the Zone 6 position were Ira Dale Love, of Hope, and Nicholas Ward, of Hope. Love retired in 2017 as assistant superintendent for federal programs and equity for the Hope Public Schools.
School elections will be conducted May 22 in conjunction with state political party preferential primary elections, as provided by a change in the law under Act 910 of 2017. The law required school districts to choose between the preferential primary election date or the general election date in each year.
The HPSD Board made the change in October, 2017.