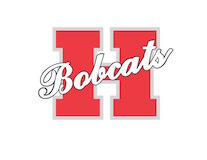 ADE simplifies information access
Ken McLemore
Wednesday, November 09, 2016
LITTLE ROCK — Parents, schools and communities now have easier access to school and district information through the Arkansas Department of Education's My School Info website.
"My School Info was designed with both parents and educators in mind," said Dr. Eric Saunders, the ADE assistant commissioner for Research and Technology. "The site's simple design puts all the 'need to know' school and district information at your fingertips, which will result in more informed decisions about student-focused education in Arkansas."
Instead of visiting multiple websites, My School Info allows users to search, compare and analyze information such as
School District Boundaries,

School Addresses and Contacts,

Student and Staff Population Demographics,

Student Achievement, and

Financial Information.


By simplifying access into one site, My School Info increases transparency and efficiency. Users can search for information by school and district name, city, district, zip code, county, education service cooperative and legislative district.
My School Info is available to anyone who is interested in learning more about schools and districts. For example, parents can compare up to five schools at a time using information from one year or multiple years. Educators can use the site to review a school's student performance, enrollment and staffing trends, and financial records and compare the information to state-level results. Community leaders can use the site to generate reports in PDF and Excel formats that can be used when making plans that will impact schools in the area.
To access My School Info, go to https://myschoolinfo.arkansas.gov.