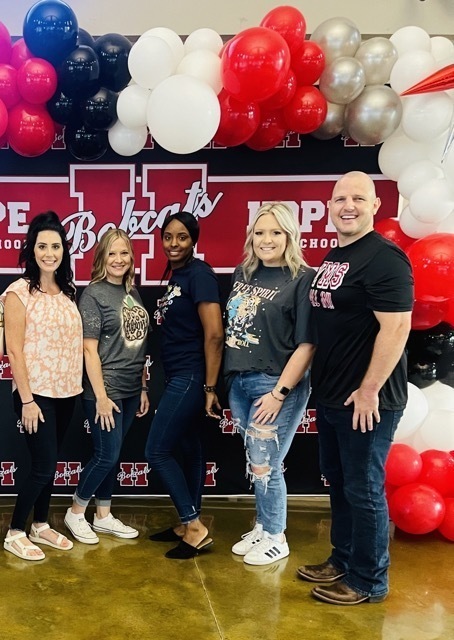 On Monday and Tuesday, August 8th and 9th, the Hope Public Schools Teachers, Paraprofessionals and Staff went ALL IN with two days of learning, laughing, conversation, fun, and friendship. The two-day event was held at Hempstead Hall and featured selfie walls, meals for participants, "goodie bags" for each staff member, and breakout sessions for professional development.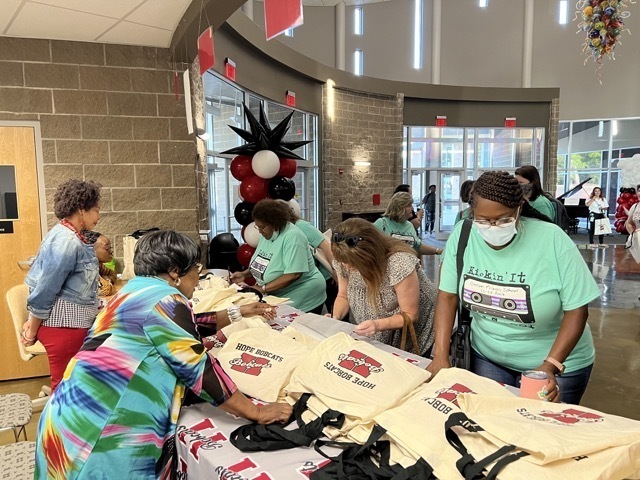 Presentations were delivered throughout each day. One of the featured highlights were the speaker panels. Each panel was made up of a representative group including a School Board Panel, Student Panel, Parent Panel, Community Member Panel, and a Hope Schools Employee Panel.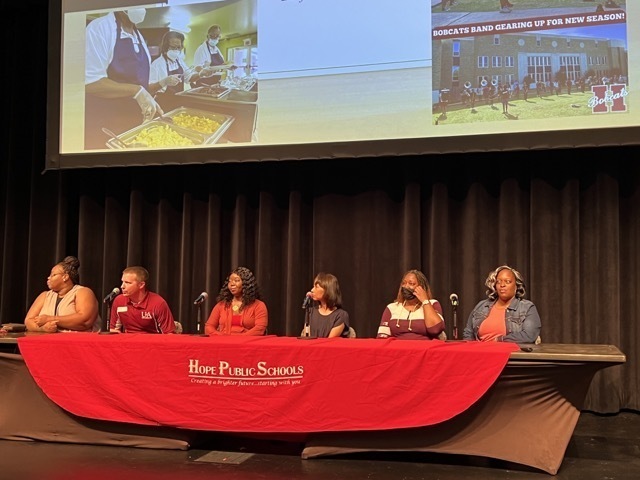 The panels offered praise for the things the district does well, frank discussion about areas for growth, and advice for how to make the experience better for our students, our community, and each other.
The two days concluded with Dr. Crossley leading the staff in calling out and naming other employees who were ALL IN, showing compassion, dedication, and devotion to their students, their coworkers, the district, and the community.
Below are two video highlights of the learning, fun, and friendships: