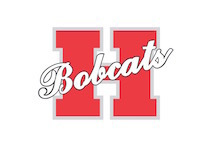 Clinic pact adopted; appointments made
Ken McLemore, Hope Public Schools
Friday, April 05, 2019
HOPE – Meeting in a called session Thursday morning, the Hope Public School District Board unanimously adopted a "memorandum of understanding" with Cabun Rural Health Services, of Hampton, Ar., to provide "primary health care" services for the Hope High School Health Clinic due to open in August.
The agreement summarizes a partnership between Cabun and the HPSD to provide "primary healthcare" including medical and nursing interventions, medical screenings, mental health referrals, drug and alcohol referrals, health education, and violence prevention, according to the pact.
Dr. Patricia Elethorp, Cabun medical director, will serve as medical director for the clinic, with staffing to include onsite nurse practitioner, nursing and laboratory staff.
Superintendent Dr. Bobby Hart said the agreement may be terminated by either party at any time. Dr. Hart said the agreement replaces a previous local medical services provider arrangement.
Also, Thursday, the board agreed to the assignments of Hope High School Counselor Sallie Nix as District Director of the Hope Collegiate Academy on the University of Arkansas-Hope campus, and HHS Instructional Facilitator Tishia Hunter as Ninth Grade Dean of Students at HHS.
The board met with Nix and Hunter in an open discussion after a brief executive session.
Nix, who has served as high school counselor for nine years, said she sees the HCA as an "excellence" incubator, where entering 10th grade students can begin to understand the realization of their futures.
"I see it as a place for excellence regarding goals and dreams," Nix said.
She said her background in student counseling has helped her understand the need to nurture a "spirit of hospitality" toward students during a critical period in their academic career.
Hunter, who has been at HHS for five years, said the development of a ninth-grade academy at HHS is an important step in cementing parental and student trust at HHS through rigorous and relevant education that builds relationship for both.
Drawing upon questions from the board, Hunter discussed the need to separate the realities of success at HHS from historic public perceptions, and create positive public engagement.
"We need that energy flowing in the community," Hunter said. "The schools are a reflection of the whole community, and it's almost like it's been hidden."
In other matters, Thursday, the board:
--Adopted personnel recommendations from Hart.
--Conducted a closed session student expulsion hearing.