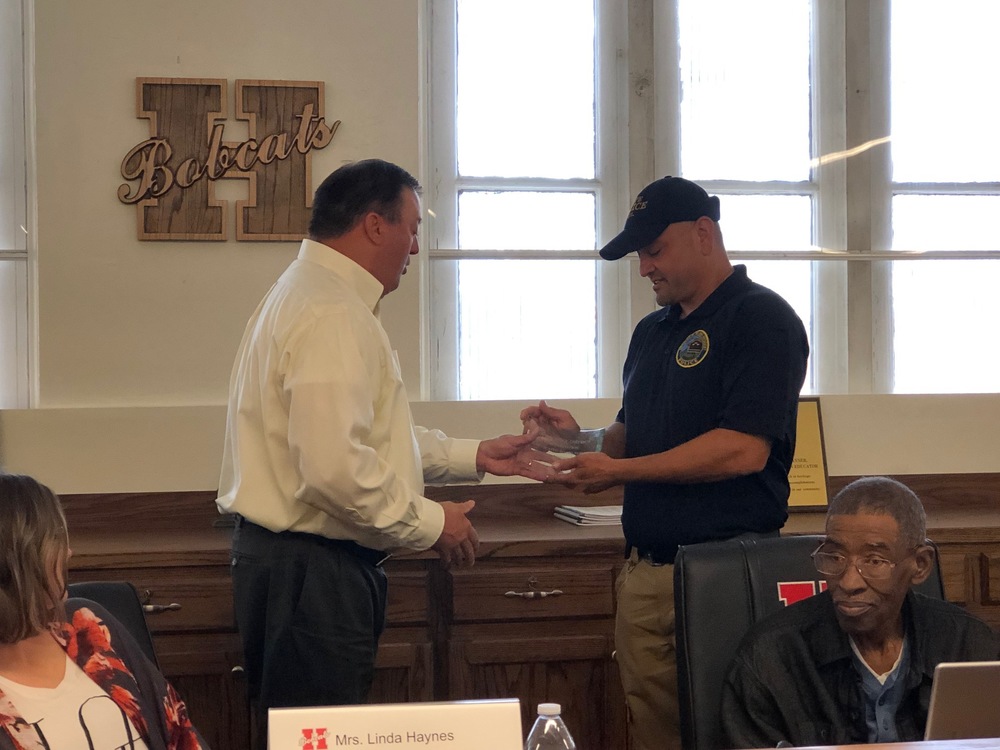 Coronado's board tenure recognized
Ken McLemore, Hope Public Schools
Thursday, May 23, 2019
HOPE – Hope School Board Vice President Jesus Coronado sat for his final school board meeting Monday night, ending a 10-year tenure on the board, as two other incumbents were returned upon re-election.
Superintendent Dr. Bobby Hart presented Coronado with a service award in recognition of his contribution to the board.
First elected to the board in September, 2009, Coronado represented HPSD Zone 7, and left office as vice president of the board. He has previously served as secretary to the board. Coronado is an investigator for the Hope Police Department.
He said upon announcing that he would not seek re-election this year that he lent his support to the candidacy of Alvis Hamilton, who is the only candidate on the ballot for Zone 7. Hamilton, recently retired from the U. S. military, has formerly served as an HPSD school resource officer.
Incumbents seeking re-election without opposition in early and absentee voting which ended Monday include Zone 4 Representative Jimmy Courtney, of Hope, and Zone 6 Representative Kathryn Dickinson, of Guernsey.