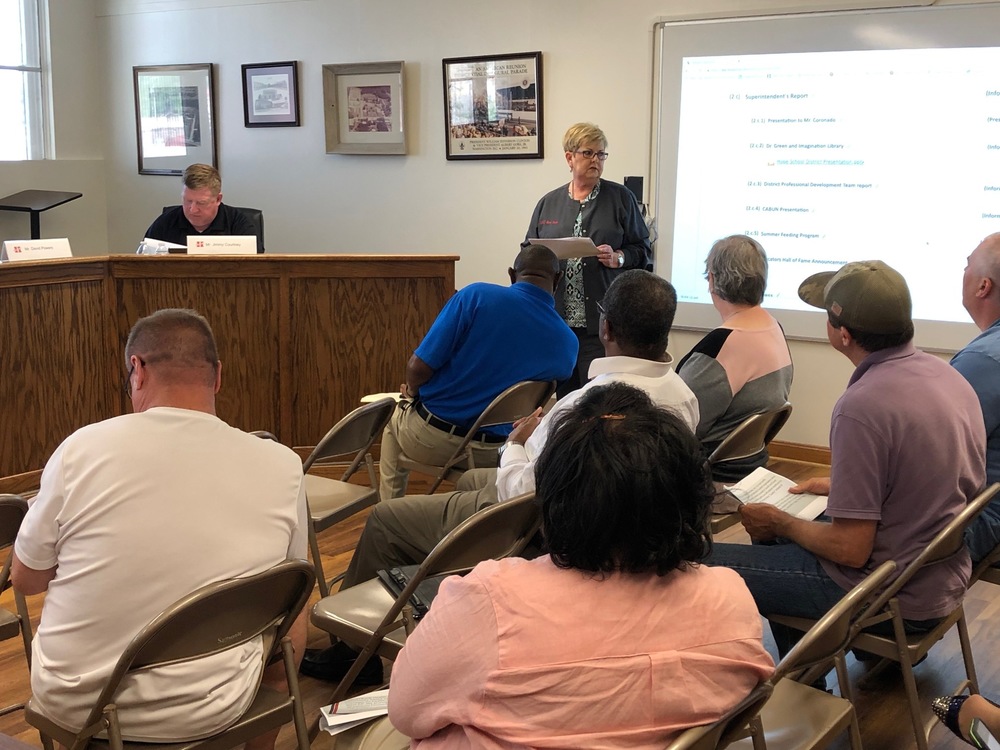 Cabun school clinic a first
Ken McLemore, Hope Public Schools
Thursday, May 23, 2019
HOPE – The first of its kind partnership between Hampton-based Cabun Rural Health Services, Inc., and the Hope Public School District to establish a school-based health clinic operated by the non-profit healthcare service will begin operations in the fall.
Cabun representative Melanie Sheppard told the Hope Public School District Board Monday night that the mission of that partnership ultimately is the development of a service that meets the unique needs of the students and staff in the HPSD.
"This school-based clinic is a first for Cabun," Sheppard said.
Operating under the oversight of the federal Department of Health and Human Services through its Health Resources and Services Administration, Cabun will provide medical services at the clinic which will open in the remodeled Family and Consumer Science Cottage at Hope High School.
The partnership envisions the availability of medical, dental and behavioral healthcare services at its full capacity, Sheppard said.
"The benefits will be obvious in reduced absenteeism and tardiness, improved attendance, academic expectations and school engagement," she said. "Another benefit is safety, where students feel like they can maintain a trusting and confidential environment for all their healthcare needs."
Services are to be provided without barriers that interrupt the student's day completely, reduce emergency room visits, and provide students with needed information regarding their personal health, she said.
"We know healthy children learn better and succeed academically when healthcare and academics are integrated," Sheppard pointed out in a PowerPoint presentation.
The partnership will allow Cabun to provide two nurses and front office staff, as well as integrated billing services where applicable.
Services will include acute, chronic disease, and wellness primary care; sports physicals; dietary and nutrition consultation; case management; laboratory screenings and ordered blood testing; vaccinations; and access to Hope Community Health Center services such as x-ray services, she said.