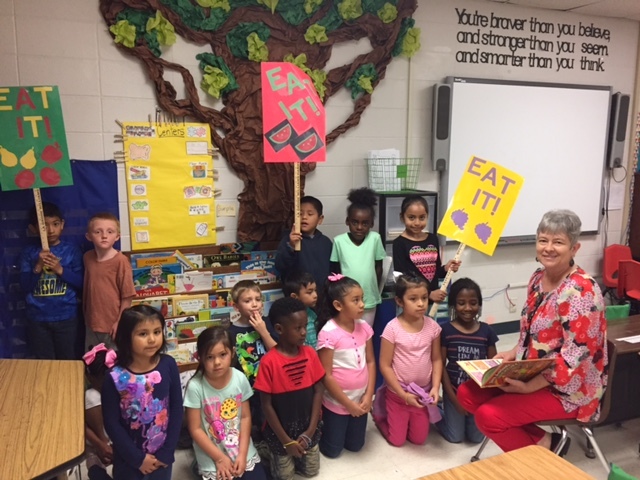 Summer nutrition program a winner
Ken McLemore, Hope Public Schools
Thursday, April 20, 2017
HOPE – The Hope Public Schools Nutrition Services Summer Program is one of two summer meals programs in Arkansas to be recognized by the U. S. Food and Drug Administration's "Turnip the Beet" initiative.
HPS Nutrition Director Deanna Gilbert was notified of the USDA Silver Award during a recent national USDA conference in Washington, D.C.
"This was totally brand new," Gilbert said.
The Hope summer nutrition program was nominated by the Arkansas Department of Education, she said. The program, which provides one hot meal per day during the summer free to children districtwide, typically serves as many as 200 children throughout the summer in Hope alone.
"During summer school, it's a lot more," Gilbert said.
The program is summer school based and conducted in cooperation with local public service agencies and other organizations involving children, as well as providing "walk-in" services, she said.
Gilbert said the program serves students up to age 18, typically Monday through Friday, throughout the summer.
"A lot of districts do not do summer nutrition," she said.
The "Turnip the Beet" program award is based upon a snapshot of the district's summer nutrition services, its menu quality, the nutritional value of menu items, emphasis upon fresh fruits and vegetables, taste satisfaction, and cultural and age appropriate meals.
"We are extremely proud of our entire food services department," Superintendent Bobby Hart said of the award announcement. "They all work hard to see that every student in our district has a good meal."
The summer nutrition program has been in place about six years, which Hart said has built goodwill within the community.
"Mrs. Gilbert and her staff do an incredible service to our community by running such a terrific summer feeding program," he said.
The Silver Award designation means that the HPS summer nutrition program will be featured in the USDA Food and Nutrition Service Newsletter this summer, as well as on the USDA's internet blog.
The Rogers Public Schools, which received a Bronze Award, was the only other Arkansas school district honored.