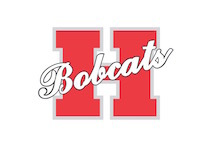 Build one student at a time
Ken McLemore, Hope Public Schools
Friday, August 11, 2017
HOPE – Education is a building process that is personal; a concept which the Hope Public School District has embraced in its theme for the 2017-2018 academic year.
"Our theme for the year is 'Building success one student at a time,'" HPS Superintendent Bobby Hart said. "It reflects our commitment to making sure that every one of our students has a successful school year."
That commitment is overarching both inside and outside of the classroom, Hart said.
"Our focus is on every student," he said. "The district is excited about the growth and progress that all of its campuses demonstrated over the course of the past year."
Growth demonstrated by scores on the latest administration of the ACT Aspire standardized test was most significant last year on the Beryl Henry Elementary School campus, and showed some data at Hope High School which will guide the new theme emphasis for the 2017-2018 school year.
"The 2017-2018 school year will be a great school year and we welcome all of our students, parents, and staff back to campus," Hart said.
Significant changes await students and faculty at almost every campus in the HPS this year.
Beryl Henry Elementary School will open some 25,000 square-feet of new academic and multi-purpose space this year in a $4 million expansion that will see a transition from the old to the new. Six metal buildings on campus that served as classroom space for some 40 years have been removed as the new space opens, and to provide for expanded parking on the BHE campus.
"The interior of the new building is almost complete and furniture is being installed currently," Hart said. "The parking lot will not be fully functional the first week of school, but we will be close."
BHE and the Hope High School campuses will also have controlled access security this year.
"The technology will eventually be installed on all campuses," Hart said.
The security systems will allow main offices at each campus to control access to the building through a central "buzz-in" access for each building on the campus, thereby securing the entire campus during classes.
One program in the HPS has made a complete move, and will begin 2017-2018 in new quarters. The Hope ABC Preschool program is now housed at the Clinton Primary School campus, Hart said.
"There are only a few slots left for three and four-year old students in our PreK program," he said. "If parents are interested, please contact ABC Director Marilyn Hampton at 870-722-2705 or 870-722-2723."