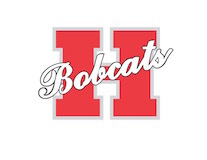 Clinton School team introduction set
Ken McLemore, Hope Public Schools
Friday, September 15, 2017
HOPE – Building upon the success of the development of a public service curriculum for the Hope Academy of Public Service, the second phase of a partnership with the William Jefferson Clinton School of Public Service in Little Rock begins here Tuesday.
"We had a great experience last year," Hope Public Schools Superintendent Bobby Hart said. "The team delivered a quality product; and, our hope this year is that Team Two will help us implement and assess the public service curriculum that was created last year."
HAPS Principal Dr. Carol Ann Duke will introduce the four members of the second-year Clinton School graduate student team Tuesday during a special Hope/Hempstead County Chamber of Commerce Community Coffee at the HAPS campus. The event is come and go from 9:30 to 11 a.m. in the HAPS cafeteria.
"This year's Field Placement Team will work with HAPS faculty to implement the grade-level public service curriculum that was developed by the 2016-17 CSPS Field Placement Team," Duke said. "They will assess the resources and tools provided, and the impact the curriculum has on student learning and service projects we provide and/or partner with the community on as we develop a service learning mindset in our students."
Team members represent a diverse set of backgrounds and applications of public service in their individual master's degree study programs.
Marina Giannirakis, of Pittsburgh, Pa., is a graduate of John Carroll University with a degree in sociology and criminology and a minor in entrepreneurship. Giannirakis has interned at Legal Aid of Arkansas and the American Bar Association Commission on Immigration. She has volunteered in juvenile detention center work in Cleveland, Ohio, and her application interests include immigrant/refugee rights, criminal justice reform, and women's rights.
Beth Quarles hails from Nasvhille, Tenn., and is a graduate of Lipscomb University with a bachelor's degree in interdisciplinary studies and a master's degree in English language learner teaching and instructional leadership. She has taught English and American Culture at Three Gorges University in Yinchang, China, and has experience as a community organizer in northeast Arkansas. She plans on applying her master's studies in education, women's issues and social justice.
Joseph Stepina, of Coppell, Texas, is a graduate of Hendrix College in Conway with a degree in politics, and he is a concurrent juris doctor student at UA Little Rock William H. Bowen School of Law. Stepina has served as a deputy court clerk in Faulkner County, and he intends to apply his studies in criminal justice reform, education and social justice.
Clay Turner, of Leachville, Ar., is a graduate of Arkansas State University in Jonesboro with a degree in political science and a minor in Spanish. Turner has served internships in the U. S. Congress and the office of the Arkansas Lieutenant Governor. He has worked to develop fine arts awareness in northeast Arkansas through the Foundation of Arts in Jonesboro; and, he intends to apply his studies in arts policy and human rights.
"The 2017-2018 CSPS Field Service Team has a passion for education and working with students to accomplish their academic and career goals while inspiring them to think beyond the borders of Hope and Hempstead County as they plan their futures," Duke said. "Each of them has a rich background in working with various community groups and educational projects during their undergraduate work. We are looking forward to hosting them on campus throughout the coming school year."