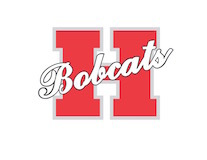 HCP Academy concept explained
Ken McLemore, Hope Public Schools
Friday, May 04, 2018
HOPE – Approximately a hundred students, parents, educators and community stakeholders heard a proposal April 26 to extend and expand the current public service academy model of the Hope Public Schools into a collegiate experience that will result in students graduating with both a high school diploma and an associate degree or two-year professional certification.
The Hope Collegiate and Professions Academy of the Hope Public Schools is proposed in a pending conversion charter application to the Arkansas Department of Education as a grades 10-12 high school to be housed on the University of Arkansas-Hope campus.
The proposal was presented in the Johnny Rapert Library Complex auditorium Thursday night by the HPS and UAHT, with administrators and board members from both attending. The HCP Academy is expected to be housed in the Rapert Library building.
UAHT Chancellor Chris Thomason said, in response to questions at the conclusion of the formal presentation, that the Hope Academy of Public Service model of the HPS has been at the heart of the concept for the HCP Academy.
"It is our intent to fully replicate the public service model at HAPS," Thomason said.
He said the partnership between the HAPS campus and the University of Arkansas William Jefferson Clinton School of Public Service in Little Rock has spurred UAHT to seek a similar partnership for the development of the HCP Academy.
HPS Superintendent Bobby Hart said the proposal provides two sets of goals for students: One creates a path to a two-year college degree that is transferable to any public four-year college or university; while the other creates a path directly into the professions and workforce economy or military service.
"We know the impact that this will have on the economy, but more so, the impact it will have on our lives," Hart said.
UAHT Dean of Institutional Effectiveness John Hollis explained the proposal as an extension of certain goals.
Overall, Hollis said, the proposal provides a pathway for an academic degree or professional certification within a three-year curriculum that is essentially at the college level. Key features include college-level immersion for 10-12th grade students through a curriculum that is no longer high school oriented but taught and completed at the collegiate level.
"This will take students from 'college ready' to 'college proven,'" Hollis said.
The innovations of the HAPS model will be incorporated into the parent/student/academy compact required of each student and their parents, but at a higher standard of rigor and a greater adaptation to student pathway success than the traditional high school or the current HAPS model.
Hollis said fully 45-80 percent of students who enroll should be expected to meet goals that have been set for subject matter achievement standards.
General requirements for students will include a personal Professional Success Plan; an ACT Profile Account; completion of at least one four-year college or university admissions application; successful completion of two semesters of college-level composition; maintenance of at least a 2.75 grade point average in college-level studies; and, attendance in a UAHT financial aid workshop to address needs beyond HCP Academy graduation.
Barriers to admission or success such as family background, misconceptions about college, or students never considering college study are already addressed under the HAPS model, he said.
"And, the Collegiate and Professions Academy is a part of the Hope Public Schools; so, it will not cost the student a penny," Hollis said.
Students who successfully complete the three-year course of study will have earned a total of 60 simultaneous high school and college credit hours if they begin with four hours of concurrent credit classes completed in the ninth grade year at HAPS or Hope High School, Hollis said.
He said the program will not have any impact upon the HHS Concurrent Credit Program as it is now offered. That program has had an 84.7 percent completion success rate on its own since 2010, he said.
"We know this is not for everybody; it is for the student who is already thinking about going to college before they enter the ninth grade," Hollis said.
Admission will be on a four-tiered approach, with each tier recognizing the status of the applicant relative to being "college ready," Thomason said. Transfer of graduates to any public college or university in Arkansas is guaranteed under Arkansas law, he said.
"If they graduate with an associate degree, they transfer to any public college in Arkansas, they must be accepted as a junior," Thomason said. "One of the beautiful things about this is the first two years did not cost them a thing."
Costs for the first two years of collegiate level study are covered by the HPS under a partnership with UAHT, similar to that of the concurrent credit program, he said.
A ninth grade "pilot project" will be implemented at UAHT in the Fall, 2018, semester, which is not part of the current grades 10-12 application to the ADE, Hart said; although it will become part of the student applicant pool for the initial 10th grade HCP Academy class.
Timelines for the proposal include the filing of a letter of intent with the ADE, which Hollis said has been completed. Filing of the written application for the conversion charter with ADE is pending for a hearing that is currently anticipated in October, he said. A second round hearing may be required thereafter before a decision is made, which should be finalized in November. A proposed start of classes is set for Spring, 2019, Hollis said.
Students who live outside of the Hope school district, are home-schooled, or attend a private school, may apply once they have formally enrolled in the Hope Public Schools, Hart said.
"If you will enroll in the Hope Public Schools, you will qualify to apply," he said.
Thomason said that point rests upon the conversion charter status of the school as part of the Hope Public School District, and the district is open to anyone living in Hempstead County who wishes to enroll.
Teaching staff will be essentially college faculty, based upon the curriculum, Thomason said; and, scheduling will allow for extra-curricular activities at the high school level, Hart said.
"You're still a Bobcat," he said. "It doesn't matter what your choice of activity is, we want you to have that experience," he said.
Thomason said students will also have the opportunity to be a UAHT Iron Horse.
"In the immersion model, they will have the full opportunity to participate in all of our extra curricular activities," he said.
Both Hart and Thomason said the HCP Academy should have a student body similar in size to HAPS. Thomason noted that the conversion charter application calls for an initial maximum of 50 students per grade level.
"We put 250 through at HAPS, and I think we are at capacity on that campus," Hart said.
Both Hart and HAPS Principal Dr. Carol Ann Duke emphasized that students who want to attend HCP Academy should begin the application process now.