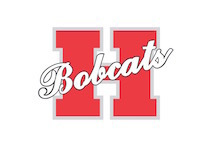 Board reorganizes, adopts expectations
Ken McLemore, Hope Public Schools
Wednesday, June 20, 2018
HOPE – The Hope Public Schools Board learned about new technology that will be rolled out in the fall; and adopted changes to student handbooks and district personnel policies that will be effective in the fall in its initial summer session Monday night.
The board also re-elected its slate of officers Monday night, including Willie Buck, president; Jesus Coronado, vice president; Linda Haynes, secretary; and Viney Johnson, financial designee. The board reorganized itself after May school board elections which saw Zone 2 Representative David "Bubba" Powers, Zone 5 Representative Linda Haynes, and Zone 6 Representative Kathryn Dickinson returned to the board.
Students and parents in the HPSD will have added safety features in school bus travel beginning this fall with the introduction of TransFinder software to the school bus fleet.
HPSD Transportation and Facilities Director Maurice Henry told the board that the TransFinder application will allow the district and parents to track students, buses and bus drivers.
"We hope to have this in place on the first day of school," Henry said.
He said the district has some 1,700 students who travel to and from school daily along some 2,100 miles of routes for 27 school buses.
The TransFinder technology will allow parents to track whether their child is on a bus; which bus the child is on; when the child boarded the bus; and, when the child left the bus.
"It will tell you everything," Henry said. "Every morning before 8 a.m., I will get an e-mail of what is going right and what is going wrong."
He said the new technology will help assure parents, who often call in the mornings and afternoons to learn whether their child has boarded the correct bus. Those children must be specifically tracked by cell phone or radio communication between the district transportation office, the child's school campus office, and the bus involved.
TransFinder eliminates the time constraints involved by recording the child's presence as soon as they board or leave any particular bus.
"It will provide accurate data for us," Superintendent Bobby Hart said.
HPSD Technology Coordinator Jeff Madlock updated the board regarding the district's use of eRate technology for its cellular usage, as required by law; and, invited the board members to explore the zSpace virtural reality technology that will be available to students at Hope High School, Yerger Middle School and Hope Academy of Public Service in the fall.
HPSD School Improvement Specialist Carla Narlesky reviewed the current 45-day report to the Arkansas Department of Education, noting that continuing personal development programs are in place at all campuses.
Narlesky said grade level achievement at Clinton Primary School needed improvement, especially in math; while Beryl Henry Elementary School has raised its state "report card" from D to C; Yerger Middle School has instituted a standardized testing "boot camp"; HAPS attained an "A" rating state report card; and Hope High School teachers and administrators are working this summer to improve "personal learning plans" for summer school students.
She said HAPS, BHE and YMS have also shown student growth in the 2017 administration of the ACT Aspire against other schools both statewide and regionally.
Hart said the three campuses were recognized by the University of Arkansas Office for Education Policy for their improvement.
"We're looking forward to getting our 2018 test data," he said.
In other matters Monday night, the board:
-- Adopted student handbook revisions, including a requirement that HAPS students use new lock pouch technology for personal devices that will render the devices inoperable during the school day. Each student will be issued a pouch which they will use and carry with them through the day.
--Learned that the district has been included as a published case study for the Kickboard student incentive software application.
--Included campus dyslexia interventionists, athletic trainers, and instructional facilitators in the district stipend schedule.
--Rejected a proposal that would not allow 12-month district employees to use vacation time during the academic year.
--Accepted bids from Office Depot, Arch Ford Cooperative, and Walmart, respectively for school supplies for students at CPS, BHE, and Hope High School.
--Approved the personnel recommendations by Hart.
--Adopted the district's annual Migrant/LEA funding statement of assurance.