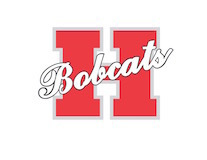 AFJROTC to honor veterans at games
Ken McLemore, Hope Public Schools
Wednesday, August 22, 2018
HOPE – The Hope High School Air Force Junior Reserve Officer Training Corps unit has undertaken a fundraising project which will also involve honoring local military veterans.
HHS AFJROTC instructor Lt. Col. Mark Hart said the HHS Honorary Sports Captain program is intended to promote recognition of local military service veterans at all Hope High School home sporting events.
"The Honorary Captain will be part of the coin toss for football, first pitch for baseball and softball, and will be introduced at basketball games and soccer matches," Lt. Col. Hart said.
He said all U.S. Armed Forces veterans are eligible for nomination, but generally combat veterans and graduates of Hope High School will be considered first. The program will be limited to Hope High School home games.
"The AFJROTC will seek sponsorships to accompany the presentation," Hart said. "These sponsorships will be used for scholarship and citizenship training for the cadets."
He said sponsorships may be in the form of monetary donations, or products or needed services for community service events conducted by the cadet unit.
"The candidates may be nominated by anyone," Hart said. "Nominations will be received by cadets and placed in a pool and honorees will be chosen base upon a method to be determined by the cadets."
Hart said potential sponsors or individuals wishing to make a nomination are requested to contact him or MSgt. Leon Mickles through the main office at Hope High School by calling 870-777-3451.