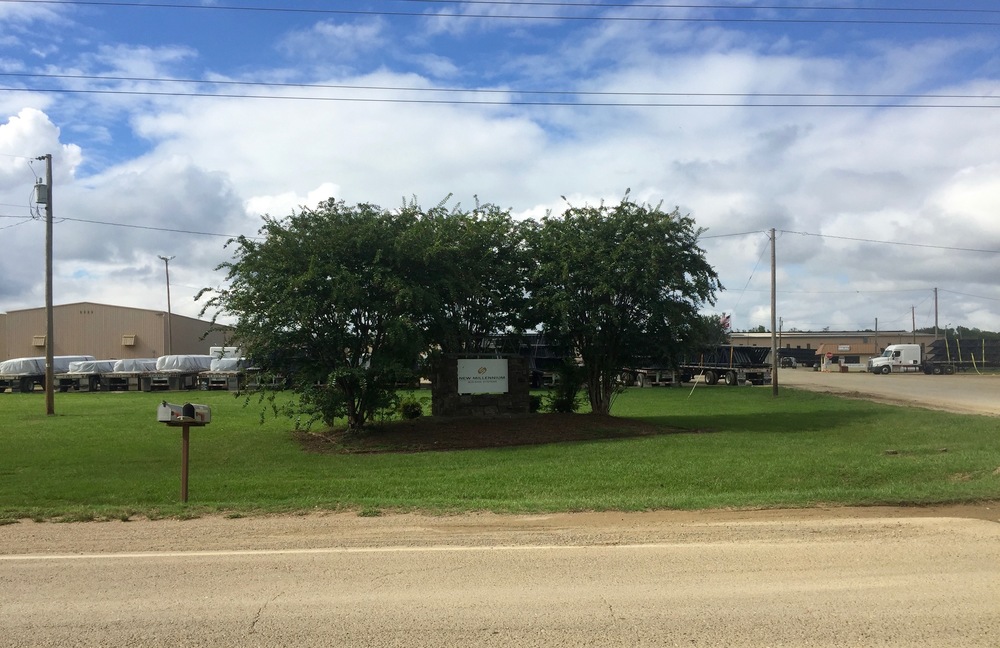 New Millennium 'Manufacturer of Month'
Ken McLemore, Hope Public Schools
Wednesday, September 12, 2018
New Millennium is HPSD 'Manufacturer of Month'
HOPE – New Millennium Building Systems, among the most innovative of local manufacturing businesses in Hempstead County, is the first local manufacturer to be adopted by the Hope Public School District as its "Manufacturer of the Month."
New Millennium is a division of Steel Dynamics, one of the largest domestic steel producers and metal recyclers in the United States. Growing from a locally founded business in Hope, the company is now the second-largest provider of steel joists and metal decking to the U.S. market. The company, located on Arkansas Highway 32 adjacent to the Hope Industrial Park, currently employees over 260 personnel.
"We want to develop a means for our students to see what is available," Hope Schools Superintendent Bobby Hart said.
Hart said New Millennium is among companies in Hempstead County and Southwest Arkansas that have been contacted to join in the "Manufacturer of the Month" program of the HPSD.
"All we ask is that they send an HR person to our campuses to talk to our students about job opportunities, the skills required for employment, and what working in their company is like."
New Millennium was the first manufacturer to be featured as "Manufacturer of the Month" during pre-game activities and during the half-time at the Sept. 7 home football game between Hope and Ashdown.
Business concerns that participate in the program will be similarly recognized at the pre-game and intermissions of home game athletics contests for the Hope High School Bobcats this season. Each adopted company will also be recognized across the social media platforms of the Hope Public Schools.
"New Millennium is investing in the Hope Public Schools this month by visiting campuses and discussing various career opportunities within their company," Hart said. "This partnership opens eyes and provides our students exposure to potential employers."
Companies interested in participating in the program should contact Hart at 870-722-2700 or at bobby.hart@hpsdistrict.org online.