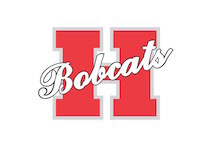 CATS offers means to succeed
Ken McLemore, Hope Public Schools
Tuesday, September 18, 2018
HOPE – The CATS campus of the Hope Public Schools serves an innovative purpose; its mission is to put students who have struggled academically and/or socially within striking distance of personal success.
The Creative Action Team School (CATS) is an environment given to helping each student on the campus understand that he or she can succeed; that in modern terms, the Hope Public Schools "has their back."
"All 'alternative learning environments' follow the same Arkansas Department of Education guidelines," CATS Principal Mike Radebaugh said. "Our ALE school in grades seven through twelve is set on specific criteria; there are several criteria, and a student must show more than one. With that criteria, a committee must meet, at any ALE program, whether at Hope High School, at Yerger or at CATS."
Admission to the CATS program
Under the ALE protocol, all regular classroom intervention must be exhausted before a student is admitted to the CATS campus.
"That's statewide, districtwide; that's how an ALE program comes into play," Radebaugh said. "We have established an additional program, CATS, or Creative Action Team School, to give us the flexibility to meet the needs of students outside of a structured day of a high school or middle school, where students change classes.
"So, CATS was created to meet the needs of the individual student," he said. "We may have thirty different students here, and they all may be on thirty different schedules."
The idea is to give students, on a case by case basis, the skills they need to return to the academic cohort of their peers in a regular classroom setting, and succeed. In order to get to that point, CATS is designed to address the root of the challenge involved.
"Everything is caused by an antecedent; whether they are hungry, they are homeless, they have a missing parent, or something that has not been identified yet that causes a set of behaviors," Radebaugh said.
The antecedent circumstances establish behaviors that produce consequences, whether good or bad, he said.
"Too many times we focus on the consequence; and, the consequence happened after the behavior but it doesn't change the behavior," Radebaugh said.
The point is to break the cycle of behavior that is caused by the antecedent circumstance by working backward to address the antecedent foundation that has been laid for the behavior. The result, Radebaugh said, is a change in behavior simply because the problem is no longer there.
"Why do some students have 24 suspension days, or why are some people in and out of jail?" he asked. "It's because we've been addressing the consequence rather than what caused the behavior in the first place."
The flexibility of the CATS environment gives both the Hope Public Schools and the families of CATS students the ability to work together.
"We have structure in the things that the students are learning; there are set graduation requirements," Radebaugh said. "But, we have the ability to change the pace, for instance; so, in some cases, the pace for a student may be faster than a semester. We had one student last year come in and work faster than one semester, and catch their age-level cohort and graduate sooner than they would have in a traditional setting."
That student was over the age of 18 at the time; but, the ability to work outside the constraint of a traditional semester class setting allowed the student to progress more quickly.
"They were more than one year behind their age-level cohort, and we were able to speed them up and get them to a successful outcome," Radebaugh said. "Our graduation requirements are the same as for all the other students; but, for some reason they were not successful in the traditional environment."
CATS is not permanent
"They don't come here and stay here," Radebaugh said. "We give them the tools to return to a traditional environment."
The tools vary, he said.
"Sometimes, those tools are not academic or behavioral," Radebaugh said. "Sometimes, they are social."
He said any impression that CATS is a holding place for "troublemakers" is untrue. Radebaugh invites the public to visit the campus during the regular Friday morning breakfast.
"Every other Friday at 9 a.m., we have the Friday Breakfast Club," he said. "We cook breakfast for the students."
It is a hands-on event that is designed for community understanding of CATS.
"Some of it is brought in; but, they like to see me up there cooking pancakes and eggs," Radebaugh said. "The judges have been here, Judge (Randy) Wright has been here; school board members have been here; sheriff's department officers have been here; our county judge has been here; our prosecuting attorney's office has been here, as well as state troopers, ministers, family members."
There are no speeches.
"It is simply a time for them to mingle and get to know each other," Radebaugh said. "The whole idea is to build a bridge with these people whom they don't see often so that they can understand that we are all just people; so, that there is not such a wide gap between the leaders of our community and our students."
Breaking cycles
The mission statement at CATS is simple: "We are breaking cycles."
"I took a student out to lunch last year at Tailgater's, and the student told me that they felt like they were in a whole different world," Radebaugh said. "They had never been in that kind of situation; they had never sat in that kind of situation. Helping them to connect to everybody helps them feel more comfortable in the world; that it is not impossible for them to make that jump."
Radebaugh said students in the CATS program often arrive disillusioned.
"A lot of them are in a cycle and they don't see any end to it," he said. "They don't think they can take that first leap; but, they have to take the first leap. And, our whole staff can try to give them confidence and support; our whole staff does that.
"And, once they make the leap, we can help them as they progress up that mountain toward becoming a lifelong learner," Radebaugh added.
The leap to within striking distance of success requires community involvement and parental commitment.
"We bring in pastors and community leaders; and, I've taken students on mock job interviews just to have an understanding of the gap from where they are and where they want to be is not a cavernous canyon," Radebuagh said. "It is within their grasp; it is within striking distance."