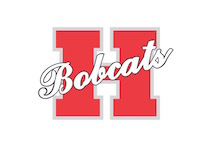 Student loan program explained
Ken McLemore
Tuesday, November 08, 2016
While some educators may benefit from Teacher Loan Forgiveness, the Public Service Loan Forgiveness Program (PSLF) is for any full-time staff member. The loan forgiveness amount is individually determined and tax-free.

We have partnered with our local education cooperative, Southwest Arkansas Education Cooperative, to provide information and expertise on this program. Innovative Student Loan Solutions* is our trusted advisory service to provide education about this program. We encourage all full-time employees with federal student loan obligations to learn more about this voluntary benefit, and find out if PSLF makes sense for you.

It's quick and easy to find out if you're eligible. Click Here and enter Registration Code: SWAEC1 Answer a few simple questions, find out your potential savings instantly, and schedule your no-obligation telephone consultation with an Advisor today.

You should consider the program if you have federal student loans, including Parent Plus Loans, and would like to:
• Immediately lower your monthly student loan payment • Reduce your student loan obligation. • Significantly reduce your cost of earning additional degrees • Receive a personalized 10-year loan forgiveness plan outlining your savingsNationally, colleagues who are reducing their standard repayments by an average of 75% and looking forward to $51,025.59 in tax-free student loan forgiveness.

This is the second year we have offered this program through SWAEC. In the first year, $444,975 of debt has been eliminated in our cooperative area. Average 10 year payments dropped from $671.67 monthly to $150.86, a 77.5% reduction! More information and SWAEC specific examples are included on the attachment.

Innovative Student Loan Solutions knows there are other companies advertising in the student loan space making claims that sound similar, most of them are only selling loan consolidations. Remember, they do not charge any fees up front, fully educate you about all available options, and provide a ten year individualized plan before you decide to hire them. Please, do not move forward and consolidate your loans until you have spoken with them first. Consolidating loans could make you ineligible for student loan forgiveness.