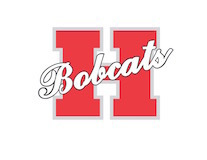 School board filings completed
Ken McLemore, Hope Public Schools
Monday, March 04, 2019
Two of three incumbent Hope Public Schools Board members subject to re-election in May have filed for new terms of office.
Zone 7 Representative Jesus Coronado did not file for re-election by the close of the filing period at noon Wednesday.
Coronado was first elected to the board in September, 2009, and he has served as secretary to the board. He completes his current term of service as vice president of the board. Coronado is employed as an investigator for the Hope Police Department.
Coronado said Wednesday that he has not precluded board service in the future.
"I have enjoyed serving on the board for the last 10 years and did not take the decision lightly," he said. "After a long consideration and speaking with a candidate in my zone, I have decided to step down for the time being. After meeting with this person that I can call a friend of mine, I trust in him to carry the same values and respect for the Hope Public Schools that I did. I can assure he will bring the school system new knowledge and will serve well for our zone."
Coronado expressed his appreciation for the opportunity to serve on the board.
"Thank you to the public, and the Hope Public Schools for allowing me to serve as your board vice president," he said. "It has been a great 10 years, and at some point I may run again."
Avis Hamilton, of Hope, filed for election from Zone 7 without opposition, according to the Hempstead County Clerk's Office.
Incumbents subject to re-election who filed for office in the Hempstead County Clerk's Office include Zone 4 Representative Jimmy Courtney and Zone 6 Representative Kathryn Dickinson.
Courtney is an investigative sergeant for the Hope Police Department, and he has served on the board since first elected in 2016.
Dickinson has served on the board since 2017. She was appointed to serve the remaining term of her husband, the late Denver L. "Denny" Dickinson, and is eligible to seek re-election. Dickinson served the HPS for 37 years, beginning as a school secretary at the former Brookwood Elementary School prior to obtaining her teaching degree and licensure. She taught first grade at the former Edith Brown Elementary School and Clinton Primary School for 20 years before becoming assistant principal at CPS for 13 years, until her retirement.
Neither Courtney nor Dickinson were opposed for re-election.
School board elections in the Hope Public School District will be conducted in conjunction with the statewide May preferential party primary elections this year.