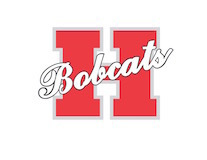 Services set for CPS receptionist
Ken McLemore, Hope Public Schools
Wednesday, March 13, 2019
Hope Public Schools Superintendent Dr. Bobby Hart expressed the sentiments of the school district family Wednesday at the passing of Clinton Primary School Receptionist Delia Retana Moreno.
"We are all shocked and deeply saddened by Delia's sudden passing," Dr. Hart said. "As a school system, our thoughts turn immediately to her family, especially her children. Our entire school family is here to love and support them as they go through this heartbreaking time."
Donations for the benefit of the family are being collected by the Hope Public Schools through noon Friday at the HPS Administration Building, 117 E. Second St., in Hope, Hart said.
Mrs. Retana, 40, passed away Friday, March 8. She was born July 5, 1978, in Perth Amboy, New Jersey, to the late Julio Moreno and Maria Moreno.
She was preceded in death by her father, Julio Moreno, and a son, Rigoberto Escobar.
Survivors include her husband, Manuel Retana; and, four children, Luis Ruis, Manuel Retana Jr., Reynaldo Retana, and Kimberly Retana. Surviving siblings include Daniel Moreno, Graciela Ibarra, Fernando Moreno, Maria Elena Zavala, and Lourdes Ibarra; best friend, Laura Gray; and, numerous other family and friends.
Vigil services were held Wednesday, March 13, from 5 p.m. to midnight at Herndon-Fuqua Funeral Home in Hope.
Funeral mass will be celebrated Thursday, March 14, at noon at Our Lady of Good Hope Catholic Church in Hope, under the direction of Herndon-Fuqua Funeral Home in Hope.
Guest book is available at www.herndonfuquafuneralhomes.com online.