There will be a Parent and Volunteer Meeting on Thursday, May 18, 2023, at 1:30pm in the Beryl Henry Elementary School. Topics include Parental Involvement and Volunteers in Public Schools (VIPS). For more information, please call 870-777-2700 ext 13.
There will be a regular school board meeting on Monday, May 15, 2023, at 5:30pm in the Hope High School Auditorium. The public is invited to attend.
Hope Public Schools thanks all of our teachers for the love, compassion, and education they share with our students each and every day. We are blessed and thankful for the incredible folks who are shaping the minds of our students! Teachers, your hard work and dedication to education paves the way for the future. Thank you for all you do!
WEATHER NOTICE: If the weather is bad on Friday (May 5), the Powderpuff game will be moved to Tuesday (May 9).
Hope Public Schools needs your help! If you have a student in the Hope district, please fill out this form regarding Parental Engagement and let us know your thoughts! The form can be found:
https://forms.gle/nZstmDYFAgov5BW66
Photos from Tuesday night's HPS Spring Concert Series provided by Dr. Crossley who says "They did a great job!"
THANK YOU Bobcats Teachers for being "ALL-IN" for the children in our community! Your hard work and dedication is reflected the students you teach every single day. Thank you for being a part of the Bobcats family and for bringing Hope for the Future!
Happy National School Principals' Day! Thanks to each of our campus administrators who keep things running each and every day!
HHS Varsity Cheer supported the participants at the April Love's "Walk in the name of Love." 5k event over the weekend!
SOFTBALL UPDATE: The special Hope at Bat for Cancer Awareness and fundraiser has been moved to MONDAY MAY 1!!
Tonight's softball game (April 20) has ben canceled due to weather.
Remember: There is a special presentation for the district's 5-year plan tonight (April 17) at Hempstead Hall beginning at 5pm. There will be a board meeting afterward as well. We hope to see you there!
PUBLIC NOTICE - There will be a student hearing on Tuesday, April 11, 2023, at 9:00am in the Boardroom of the Hope Public Schools Administration Building.
Happy Paraprofessionals Day to all our parapros who help out in so many ways!! #ALLIN
Happy National School Librarian Day to our awesome librarians: Mayra Garcia, Casey Schoenberger, Emily Smith, and Joyce White! Thanks for all you do! #GoBobcats #ALLIN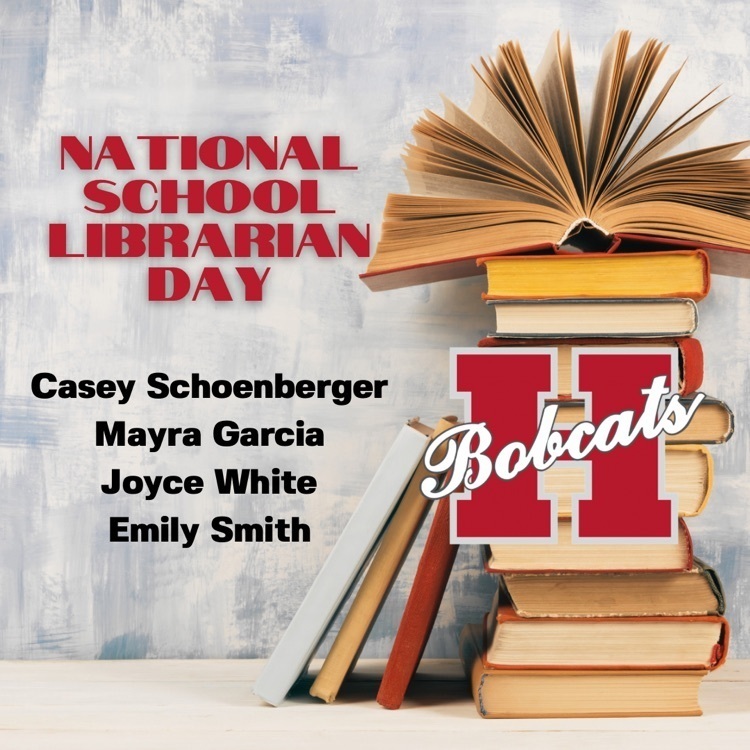 March 31 is National Crayon Day and Hope Pre-K is all decked out in YELLOW to celebrate!
Happy St. Patrick's Day!
Spring Break is here!! Here's wishing everyone in the Bobcats family an amazing Spring Break!! #GoBobcats #ALLIN
No School Friday, March 17. Spring Break is March 18-27! Enjoy your break and see you the Monday after! #GoBobcats #ALLIN
Parent-Teacher Conferences will be held Thursday, March 16, from 3:30p - 7:30p #GoBobcats #ALLIN