Hope Academy of Public Service student-led virtual Parent/Teacher Conferences, Thursday, Oct. 21, from 3:30-7:30 p.m. See flyer for details.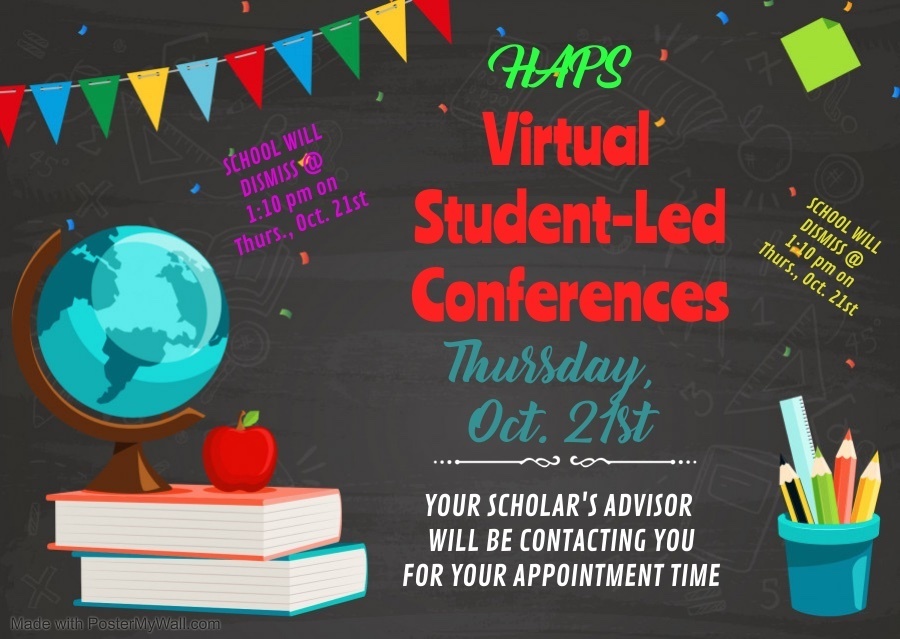 HAPS is excited to announce Picture Day. Photos this year will be a project for our Art I students. All students will receive a digital and a print copy. Please make note of the dates and come with your best smile! 😁📸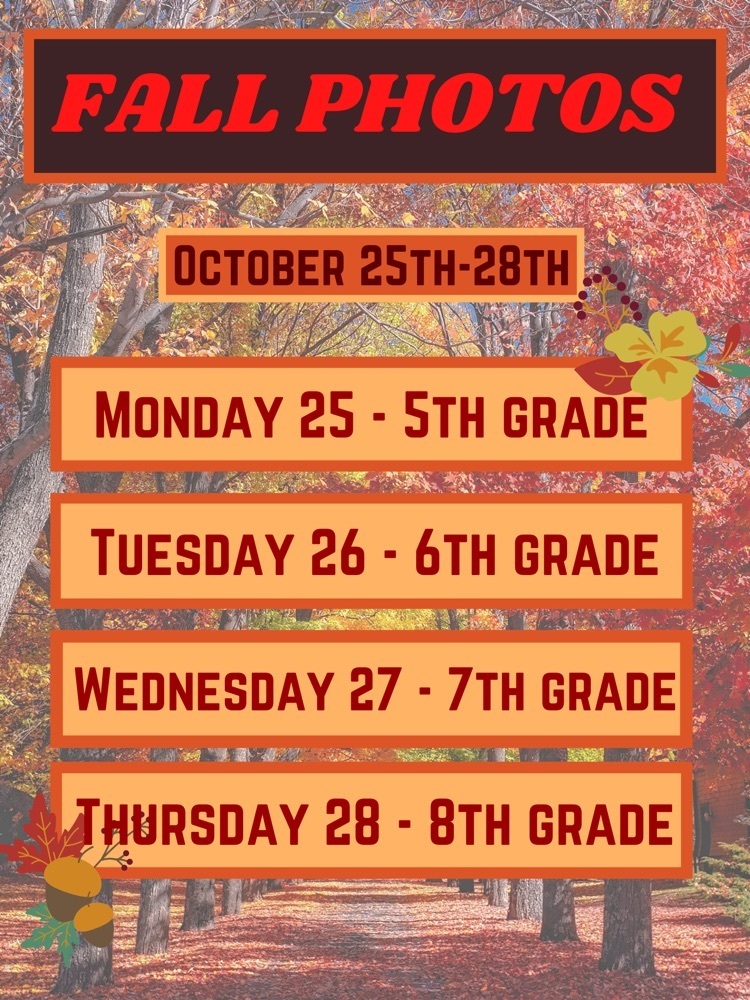 Don't forget HAPS EAST Team Shelter collecting dog food for the City of Hope Animal Shelter through Oct. 20 at EAST lab porch, Grady and Sixth streets, weekdays.
Hope Public Schools flu vaccine clinics are set: Oct. 11, Yerger Middle School, CATS, Hope Head Start; Oct. 12, Clinton Primary, ABC Preschool; Oct. 13, Beryl Henry Elementary, Hope High School, Hope Collegiate Academy; Oct. 14, Hope Academy of Public Service.
Hope Public Schools and The Cook Center for Human Connection host a free virtual Family Mental Health night Oct. 6, at 7 p.m. Presenters include a clinical psychologist and free resources are available. Registration is at
https://CookCenter.info/Oct6
online.

Annual Meetings & PTO - NEXT Tuesday, 10/5. Please plan to join us via the HAPS PTO Facebook page for these live events!

Join us as we recognize cancer awareness and celebrate warriors and survivors every Friday in October!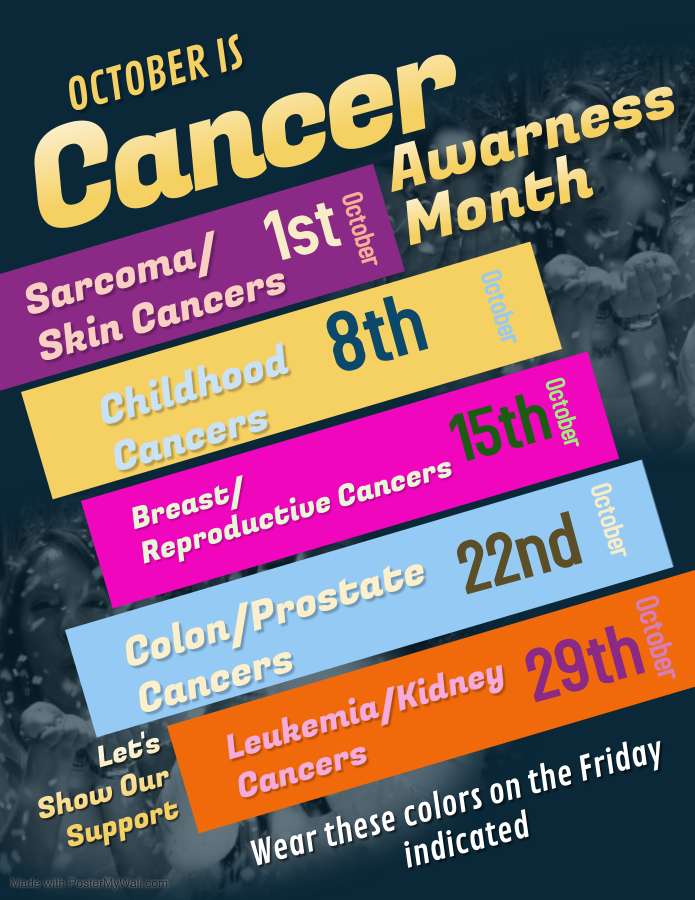 Hope Athletics Director Phillip Turner has announced that eighth grade football versus Hot Springs scheduled for Thursday night has been cancelled.

REMINDER! This Friday, September 24th, is the LAST DAY to order a 2021-22 School Shirt. Contact your Advisor if you need an order form!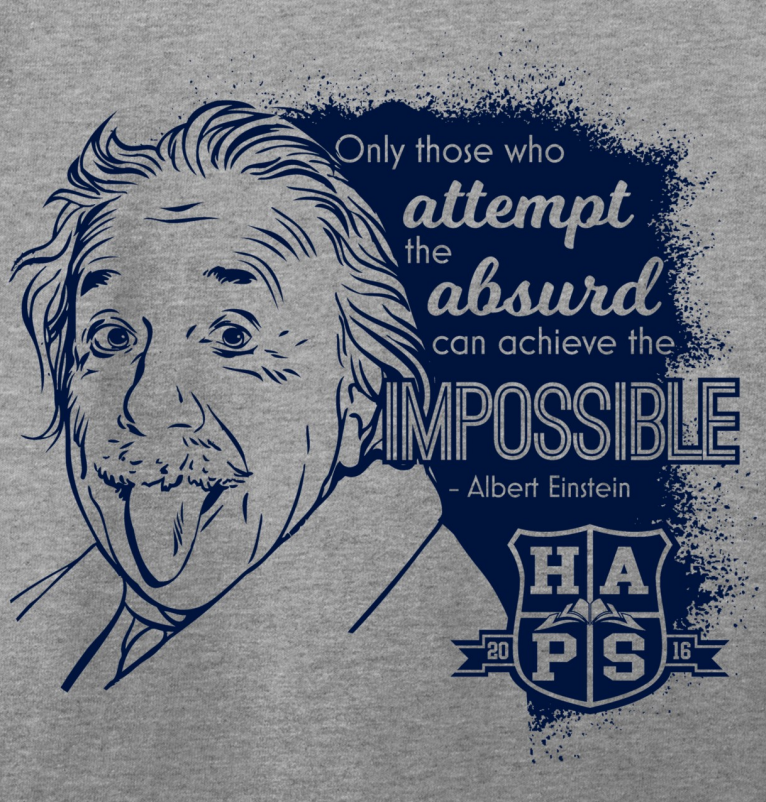 The Bobcat Clinic will NOT have a physical health provider on campus Sept. 22-27. COVID-19 testing and vaccinations will still be available.

Arkansas WorkForce Center - Resource Fair "Assisting Those in Need" When: September 23, 2021 Where: On the Campus of University of Arkansas at Hope Hempstead Hall 2500 South Main Street Hope, AR 71801 Time: 10:00 AM to 2:00PM Local non-profit agencies with loads of information about their services and programs for you and your family will be on hand at this event. For more information contact Sherry Bailey at 870-703-4243 or email me at
shbailey@eckerd.org

We are SO excited to have you back on campus Monday! Please join in the fun of celebrating Spirit Week for Homecoming next week.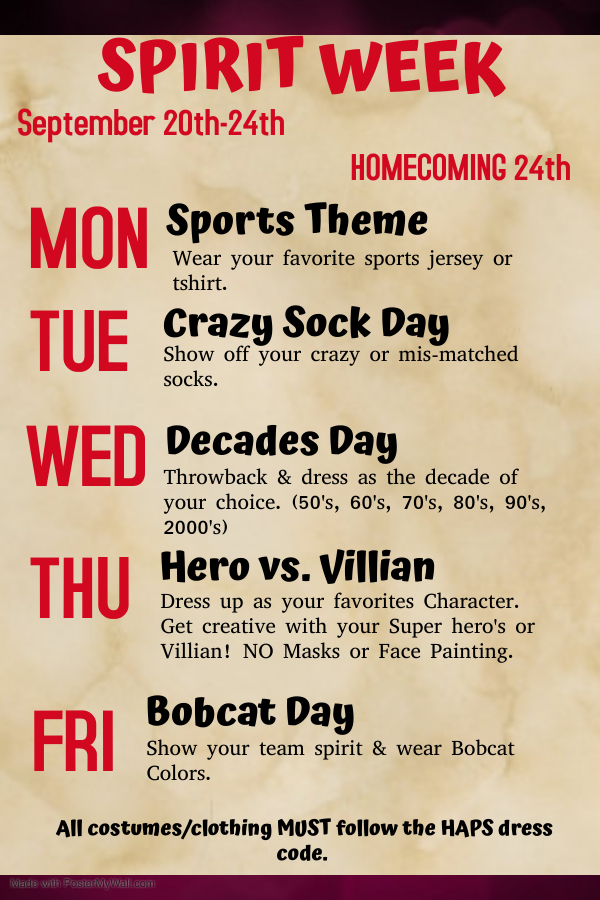 The Hope Public Schools will host the Hope/Hempstead County Chamber of Commerce Community Coffee for Wednesday, Sept. 15, at The Hub from 9:30-11 a.m. The public is encouraged to attend.

HAPS is going Virtual Sept. 12-17. Students will need to zoom with teachers during their regular school schedule times. All information is available in student's email and google classrooms. Call your scholar's teacher if you have questions.
8th grader Jer'miah Nolan dazzles with a "magic" card trick this morning during breakfast. We hope you have a magical Thursday! ✨✨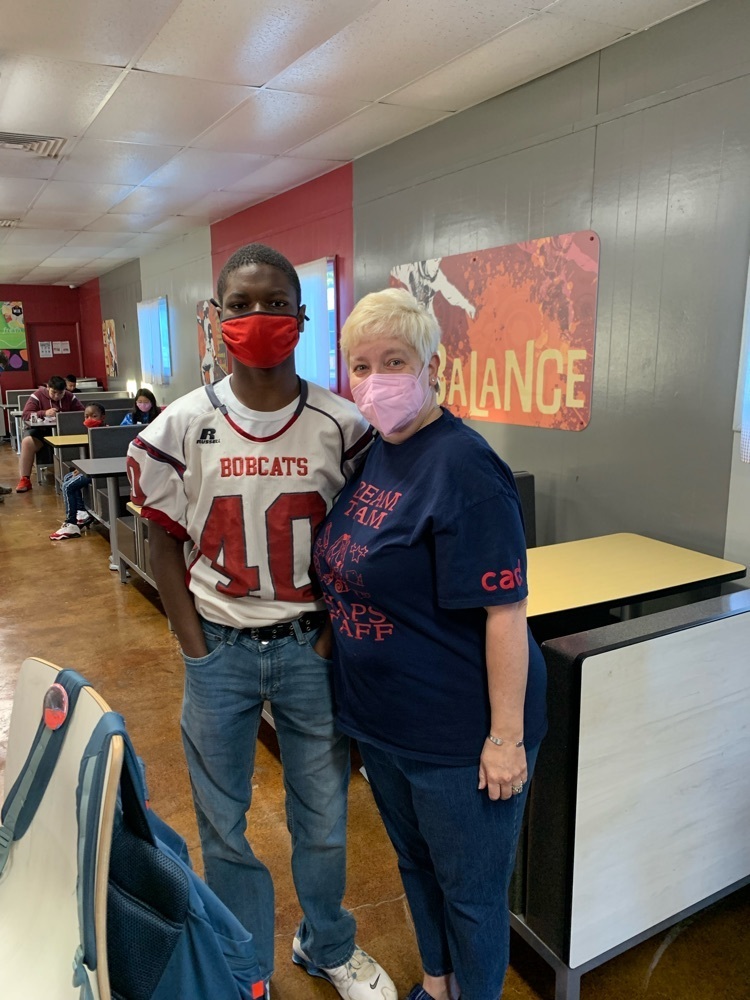 Please join us as we honor and remember the brave men and women who lost their lives on 9.11.2001 as well as all those Patriots who support and defend our country and community every day. Thanks to all the Front Liners & First Responders who care for us!

Virtual and Quarantined Student Meal Pick-up Information. Please be sure you are aware of days, times, location & student information needed for meal pick up. Meals are available between 11:00 am and 12:00 pm on designated days.
The Bobcat Clinic on the Hope High School campus will be closed for the Labor Day holiday on Monday, Sept. 6. Regular hours will be observed again on Tuesday, Sept. 7.

Need to contact your scholar's teacher, advisor, counselor or principal? Here is everyone's email address!

Reminder - all HSD campuses and offices are closed on Monday, Sept. 6th to observe Labor Day.