March Reminders: HAPS Families, here are reminders for the month of March. Remember, current students do not have to apply for the upcoming school year but please mark the other dates on your calendar!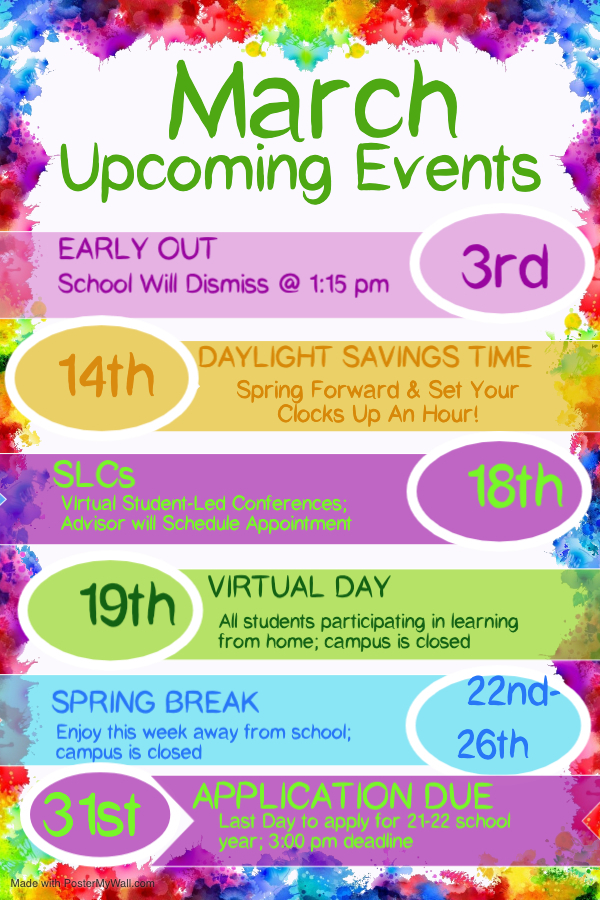 HAPS will be taking applications for the 2021-22 school year between Feb. 25th & March 31st. Currently enrolled students do not need to apply. Applications are available at the HAPS office and via the school website.
The Bobcat Clinic will NOT have physical health services available today. Appointments will be rescheduled and calls for new appointments will be returned Friday, Feb. 12.

HAPS Families, Wondering how best to keep up with what's going on at school? Download the HPS App so that you get texts, robocalls and other communications on a regular basis!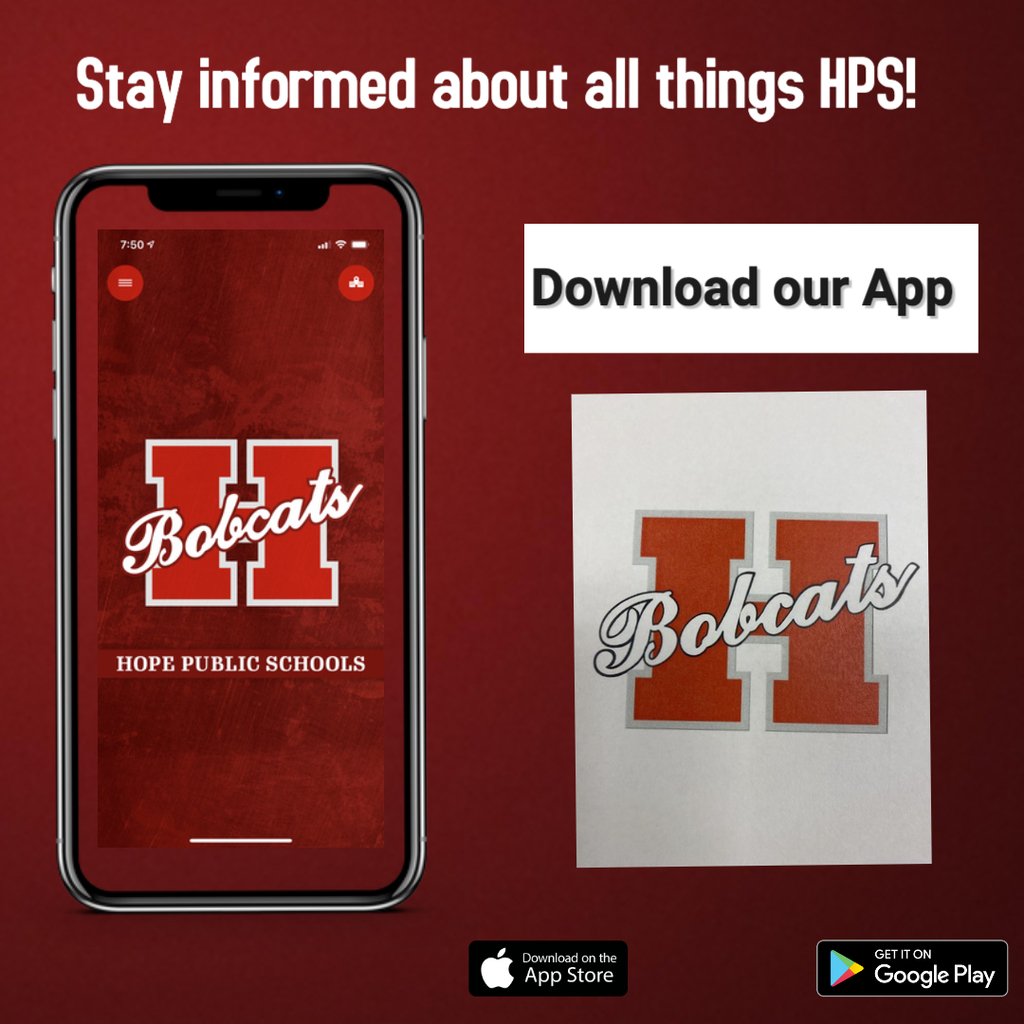 COVID-19 testing will NOT be available at the Bobcat Clinic until 1:30 p.m. today. Call 722-2733, option 2, for detailed information.
The Hope Public Schools will observe a "virtual day" Feb. 15. No on-campus instruction will take place. Teachers will be available online. All campuses and offices will be closed. Students are reminded to keep computer devices charged for online use.
No physical health provider will be on campus at the Bobcat Clinic Friday, Feb. 12. COVID-19 testing and vaccinations will be available. Call 722-2733, option 2, with questions.

Reminder to all HAPS Families: Monday, 2/15/21 is a Virtual Instruction Day and no one will attend school on site on that date.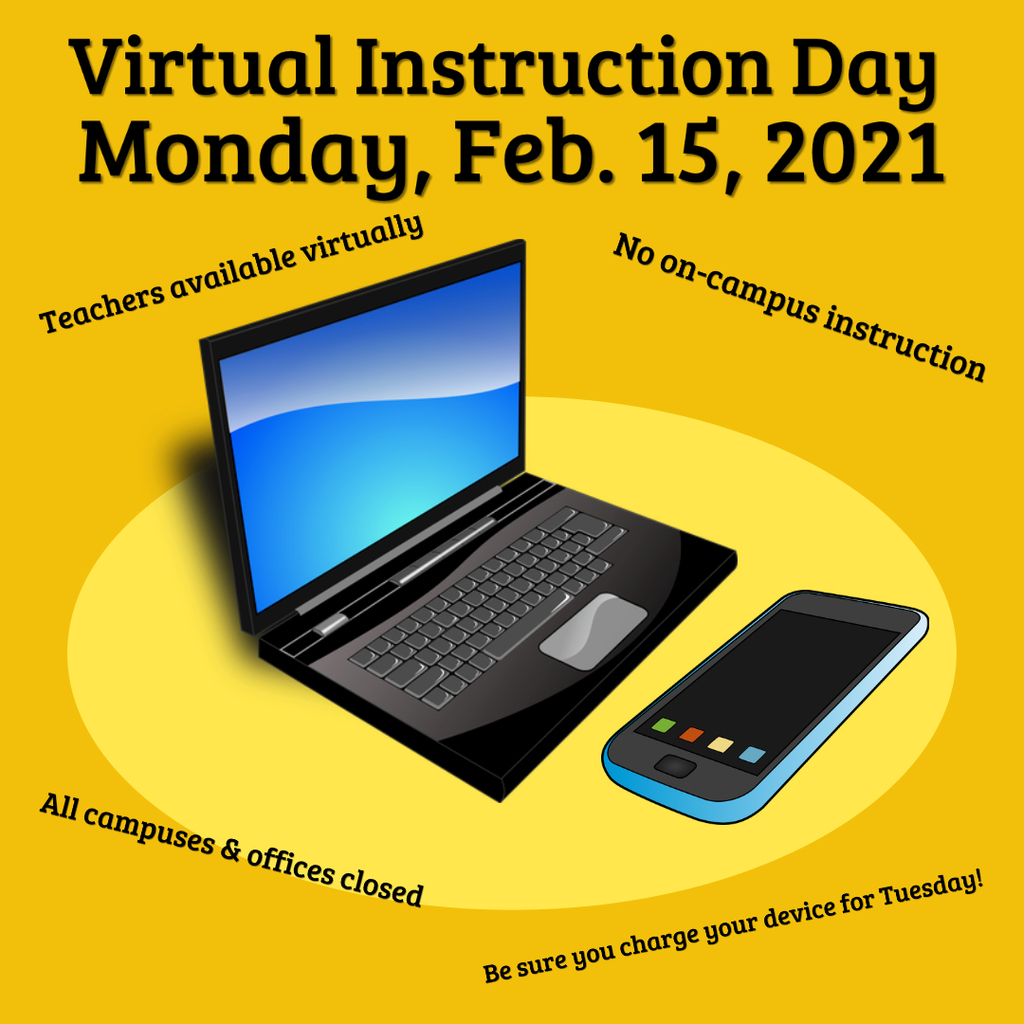 We love our community! Thank you, Herndon-Fuqua, for the donations for our students and staff.

HAPS Families, Please be on the lookout for Progress Reports - they are being sent home today!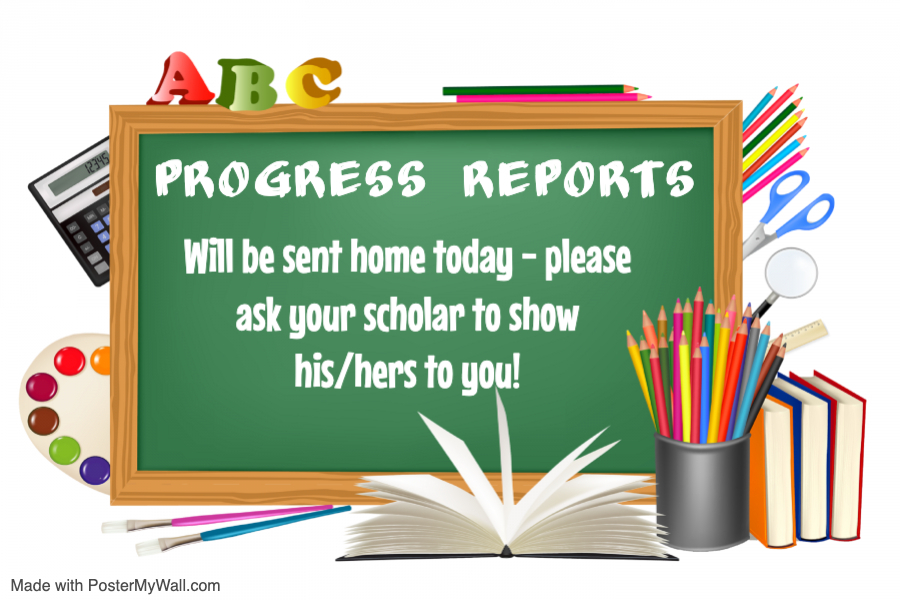 Bobcat Clinic will not have physical health provider 8 a.m. to Noon, Thursday, Jan. 28. All services available from Noon - 4:30 p.m. Call 870-722-2733, option 2, for questions.

HAPS Families, Due to Covid restrictions, we are not accepting any deliveries for Valentine's Day or other special days. Please plan accordingly for 2/14/21.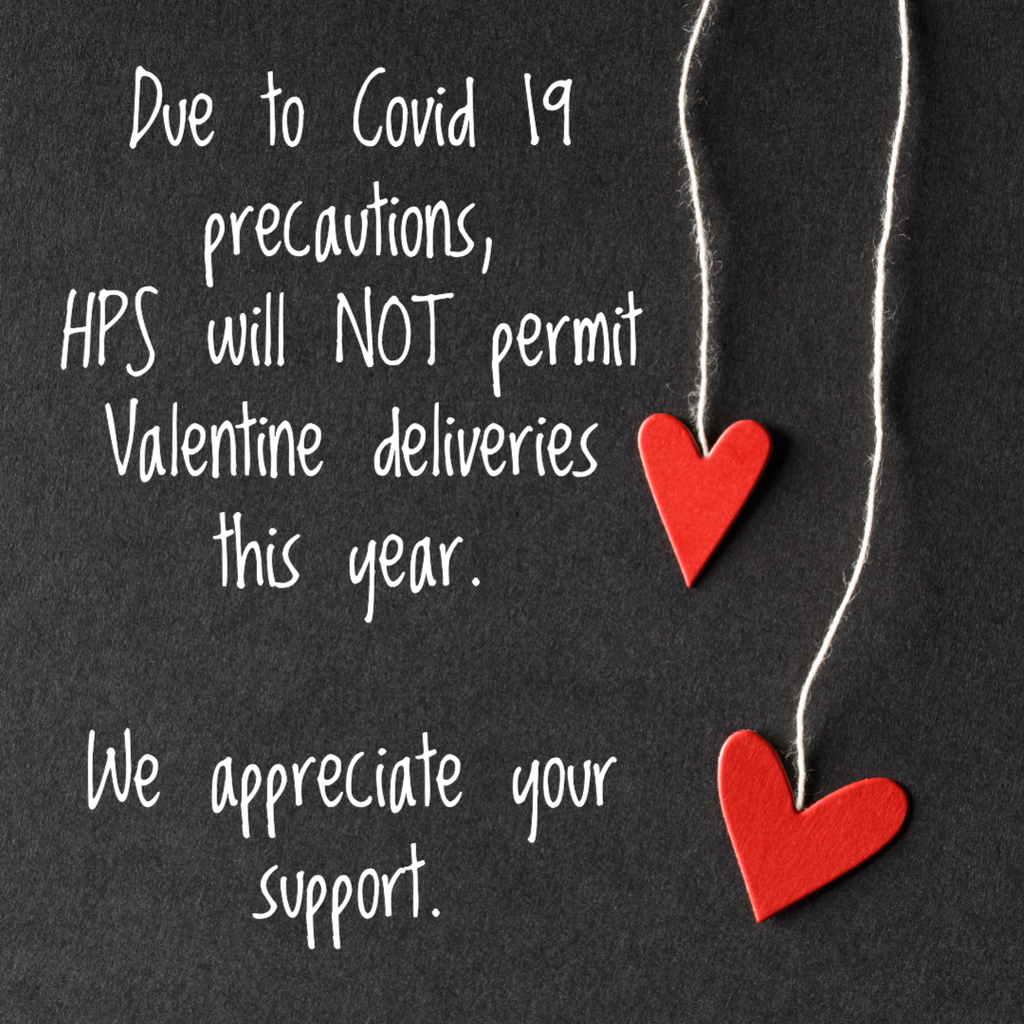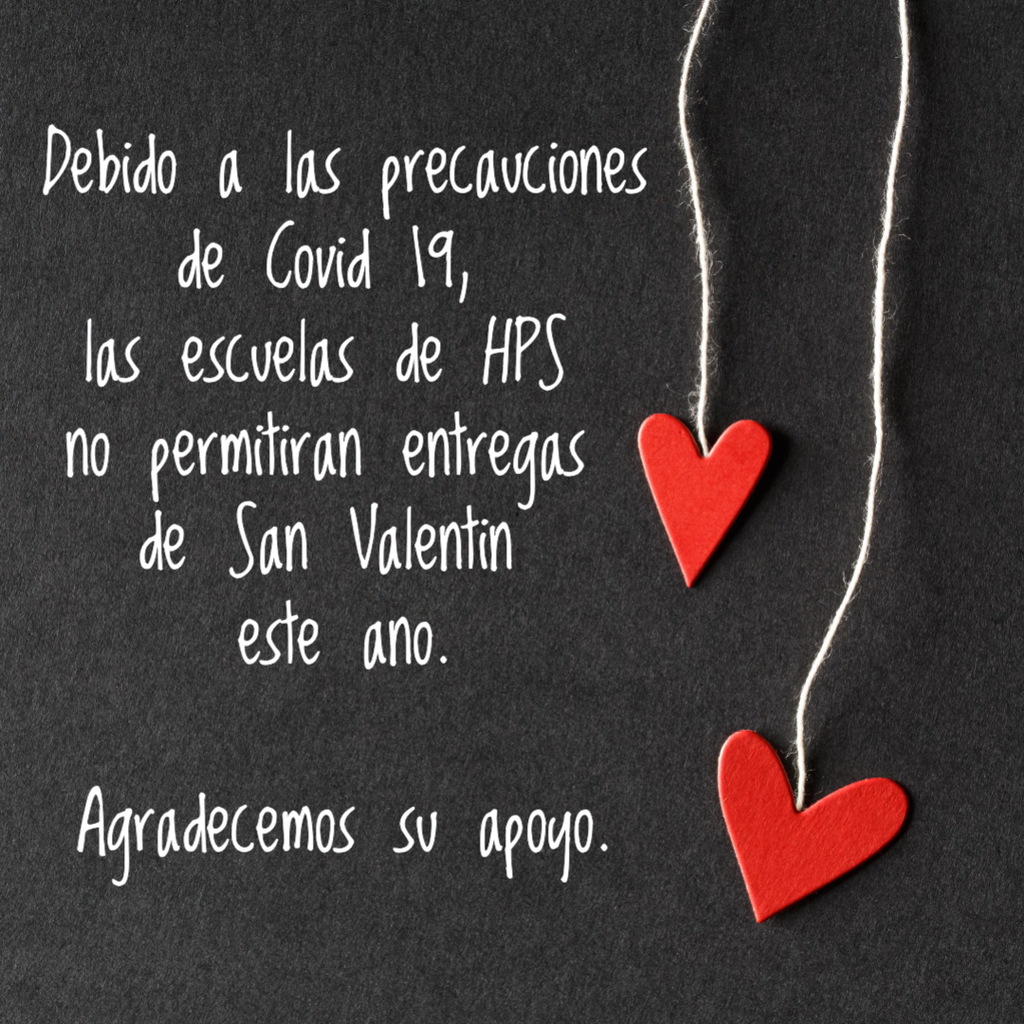 REMINDER - Monday, Jan. 18th is a school holiday - no instruction. We will return to campus on Tuesday, Jan. 19th.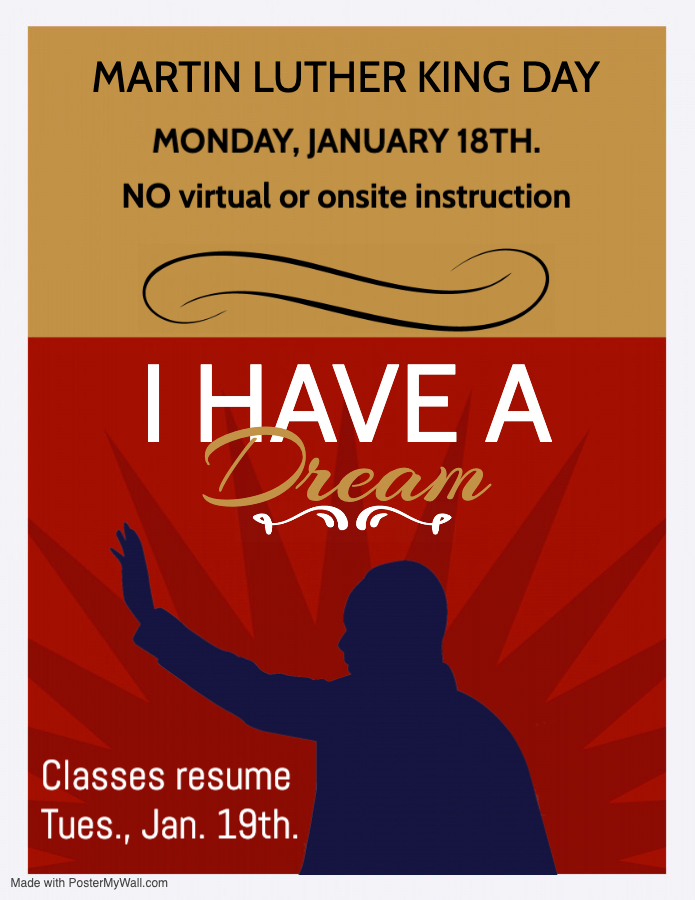 All HAPS STAR testing for this week has been postponed. Virtual testing will be rescheduled for another date. Thank you!
The Bobcat Clinic physical health services will be closed Thursday, Jan. 7, from 11 a.m. to 4 p.m. Regular services will resume Friday, Jan. 8, at 8 a.m.

Parents of Virtual Scholars: Please mark your calendar for upcoming STAR Assessment times on Friday, Jan. 15th. NOTE: students need to be dropped off & picked up via the Car Line. Students will be screened upon arrival. Thanks for your support!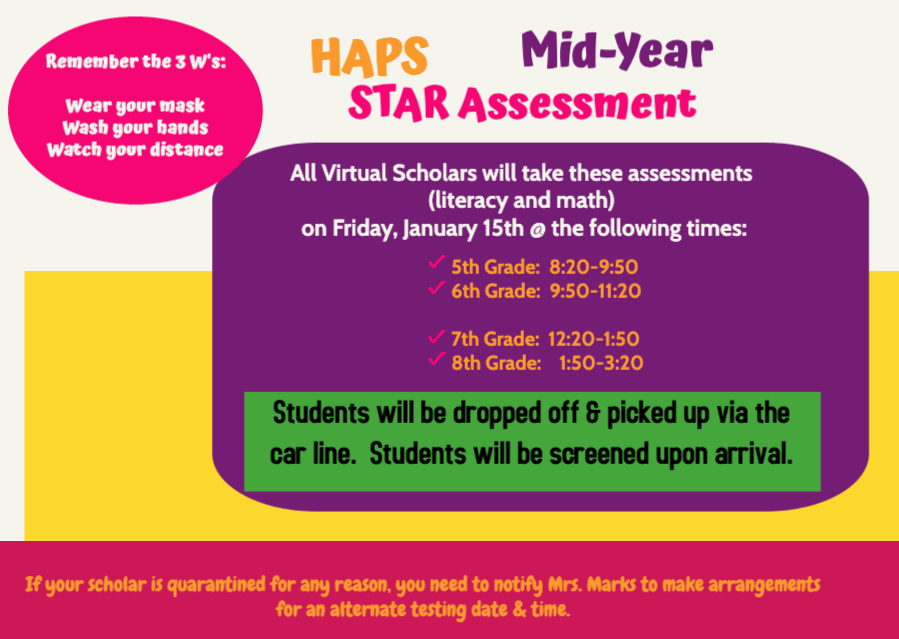 HAPS Families, Please note - the HAC link to access your child's grades has changed.

HAPS Families : Wednesday, 1/6 is an EARLY OUT Day.

Important Dates to Remember. All of us @ HAPS wish all of you a Merry Christmas & a Happy New Year! Stay safe & be well. Wear your mask, Wash your hands & Watch your distance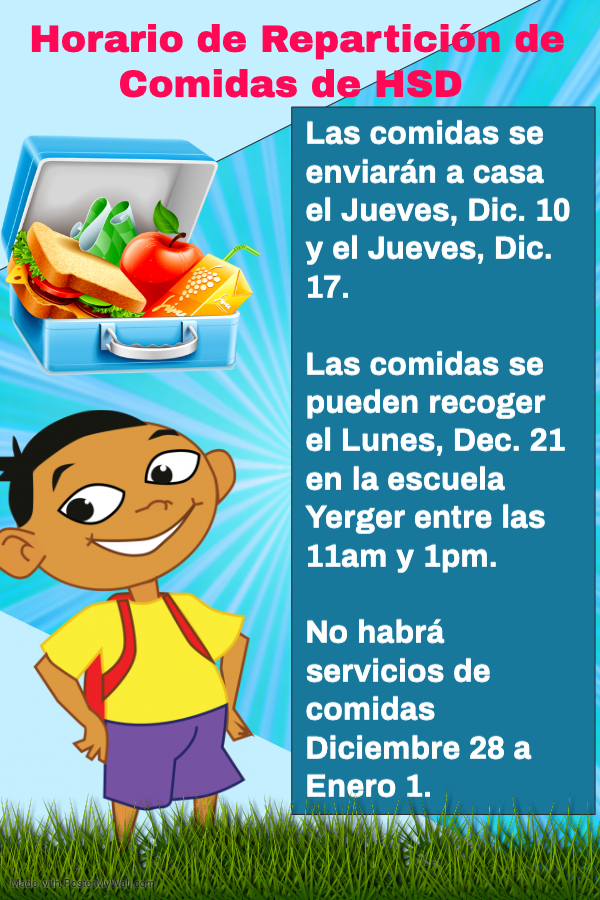 HAPS Families, As we move toward the 2 week holiday break, please be mindful of the 3 W's. Stay safe, be well and have a wonderful holiday.