Hope Pre-K is decorated and ready for the Christmas holiday season! #GoBobcats #ALLIN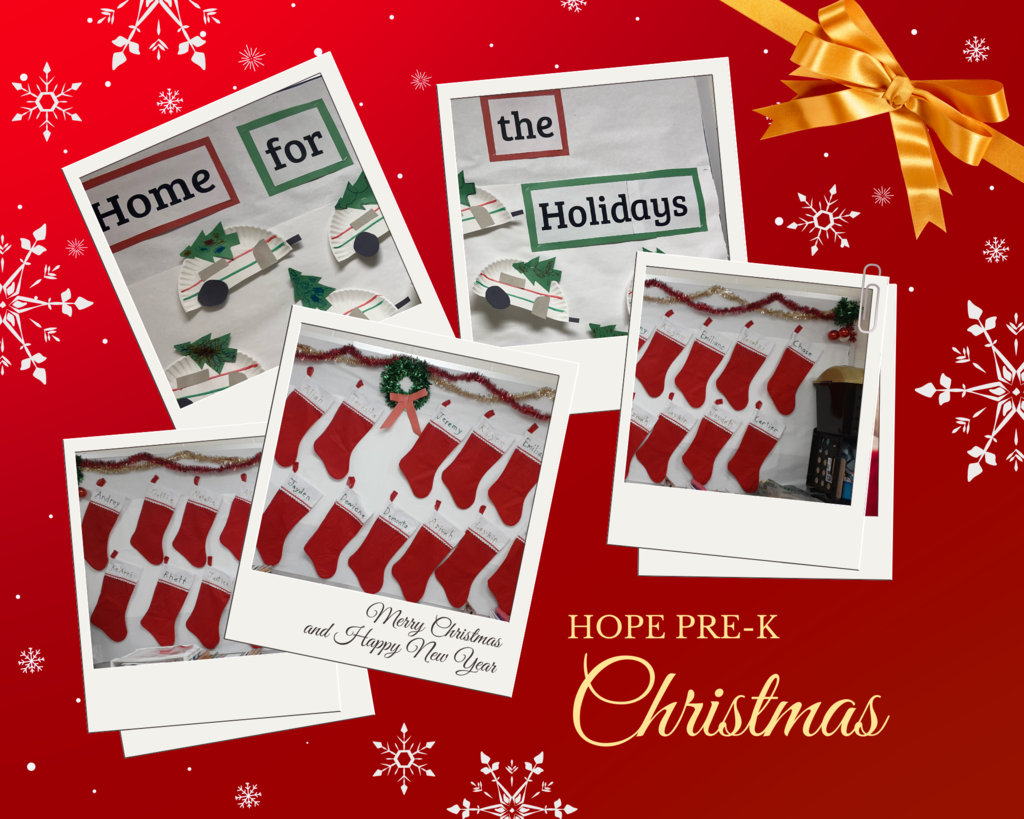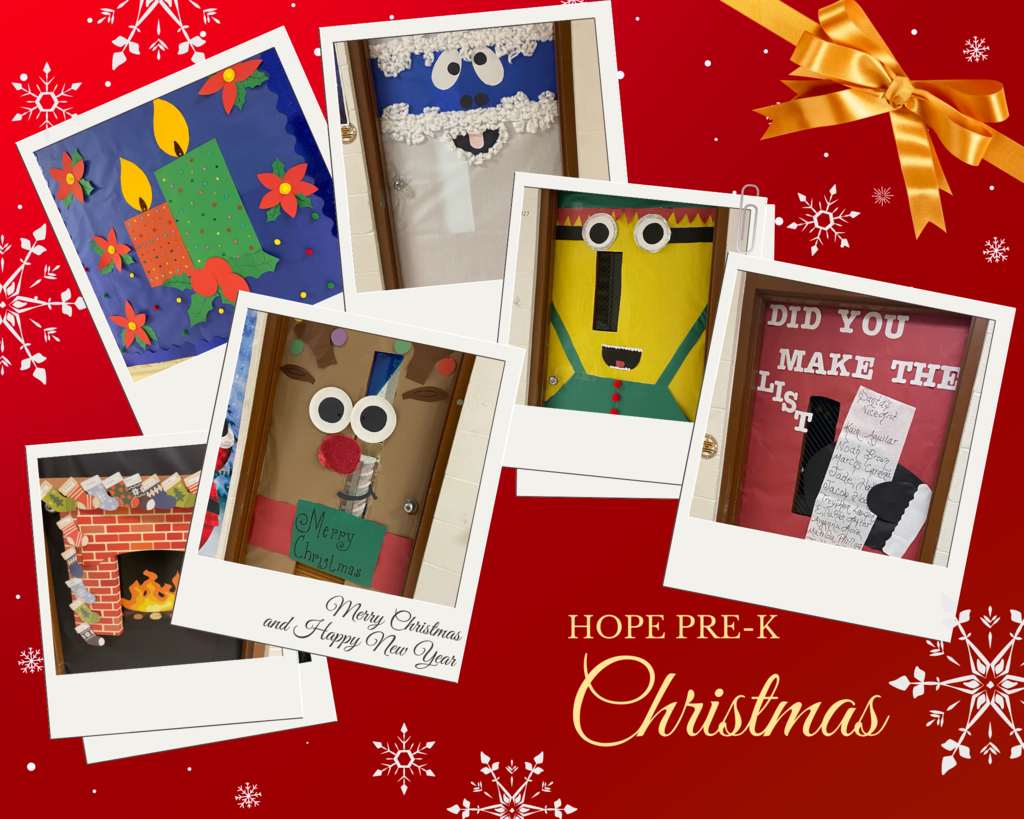 Clinton Primary had their annual canned food drive for Hope in Action the week before Thanksgiving break. They brought in 1,706 cans of food! We are so proud of our kiddos! The classes that brought in the most cans were as follows: Ms. Maldonado - 1st grade Ms. Lewis - 1st grade Ms. Cole - 4th grade They will receive a donut and hot chocolate party before Christmas! #GoBobcats #ALLIN
We're looking for substitute teachers! Come work with Hope Public Schools, sharing your knowledge and experience with our students as you help with their education! FREE Substitute Training Seminar: Tuesday, December 6th, 9a-12p at the Hope Administration Office. Please bring I9 approved documents & Proof of Education. Background checks will be completed onsite for those who prepay and bring their consent form and payment with transaction number. Apply online: ess.com or call 1-800-641-0140.
District campuses are closed this week for the Thanksgiving holiday. Enjoy your time with family and friends!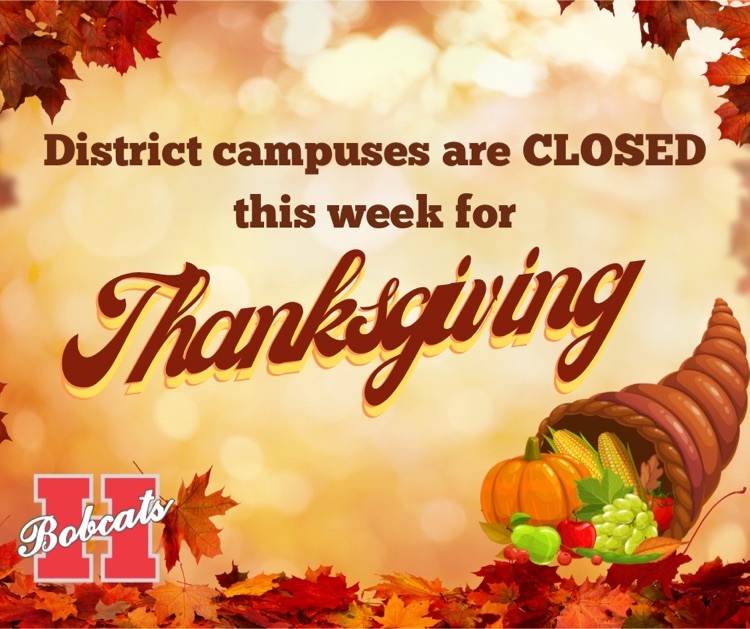 November's Superintendent Award Recipients! Congratulations! #GoBobcats #ALLIN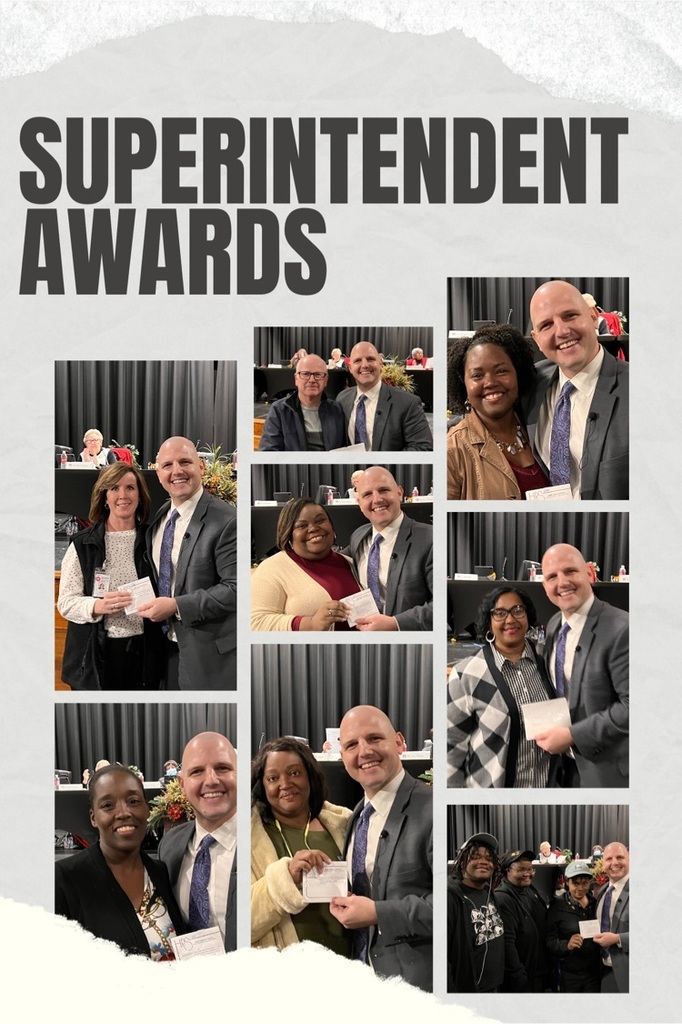 On November 14, Hope Public Schools ESOL teachers attended the ARKTESOL conference in Hot Springs. The teachers attended breakout sessions about various aspects of ESOL. Teachers gained new ideas and strategies to bring back to our students, parents, and staff. Pictured: Cari Winemiller, Mary Storey, Laura Gray, Eddra Phillips, and Kristi Johnson #GoBobcats #ALLIN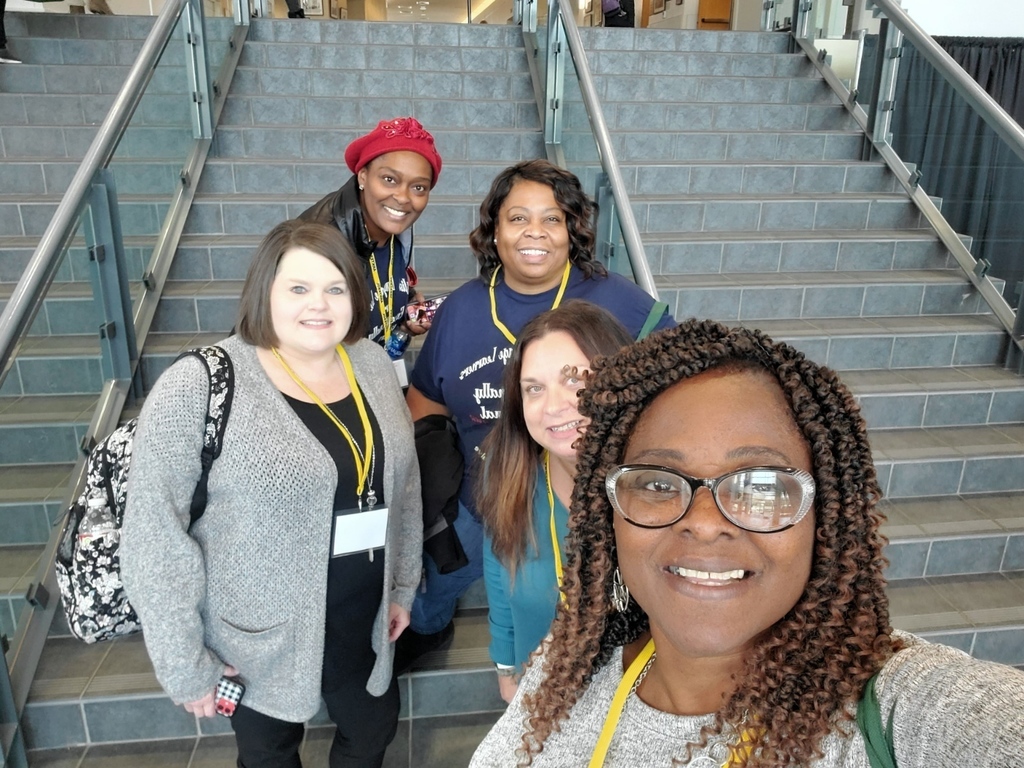 Principal Ashlea Stewart participated in an activity about Phonological Awareness during Science of Reading Assessor Training on November 16. Phonological Awareness is an essential skill for students to master in order to become proficient readers. Photo taken by Devon Butler. #GoBobcats #ALLIN
ESS will be hosting Substitute Teacher Training on December 6, from 9a-12p at the Administration Building for anyone interested in becoming a sub. Be sure to start your application process at ess.com today! #GoBobcats #ALLIN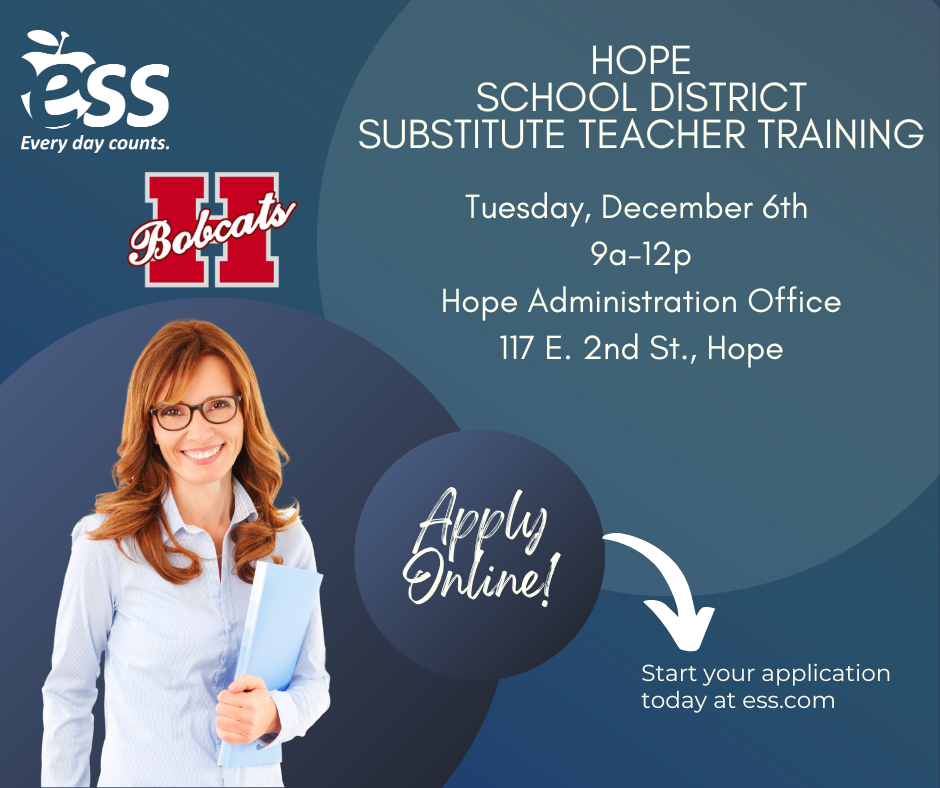 TONIGHT at Beryl Henry! The Hope Education Association will meet at 4:15 in the cafeteria. Everyone is welcome to attend!!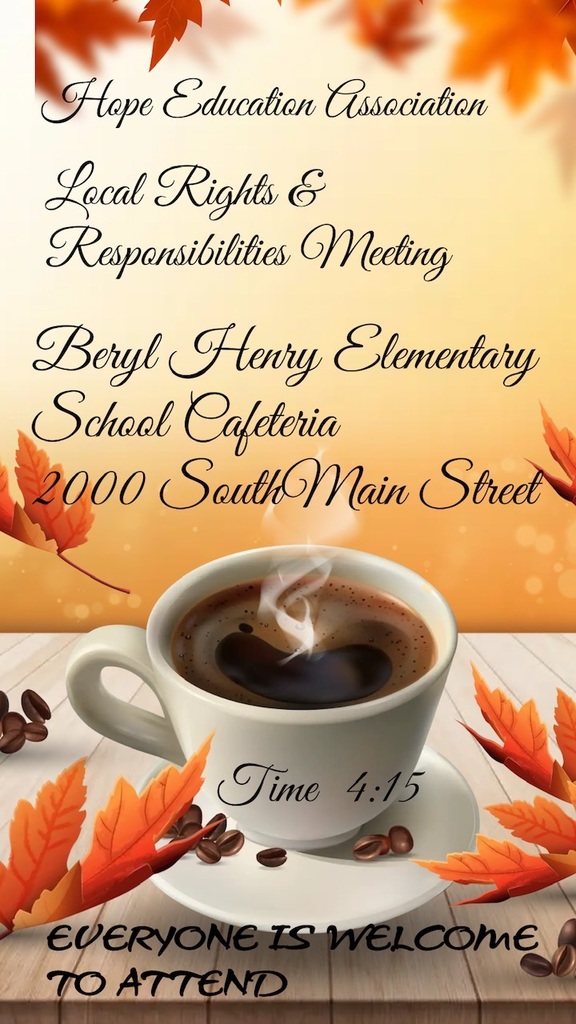 Hope Public Schools Transportation Department decorated a school bus-themed tree for "Christmas Around the World" outside of the admin building! #GoBobcats #ALLIN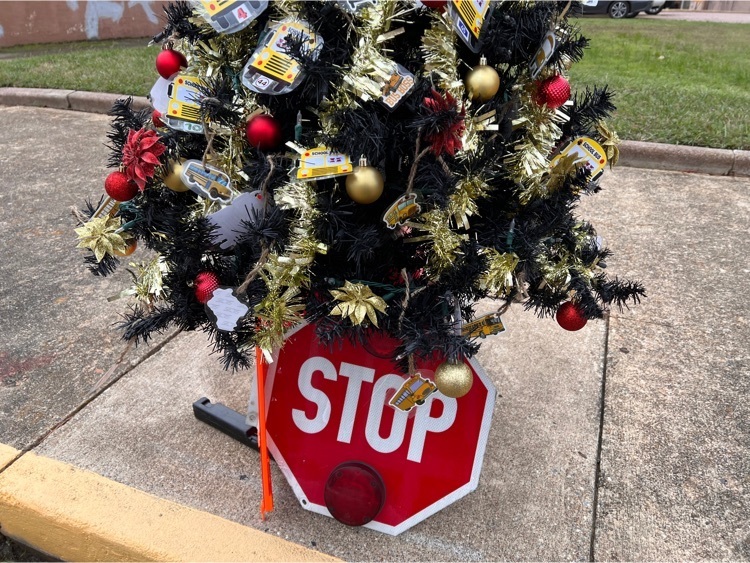 Clinton Primary decorates one of the trees outside of the admin building for "Christmas Around the World!" #GoBobcats #ALLIN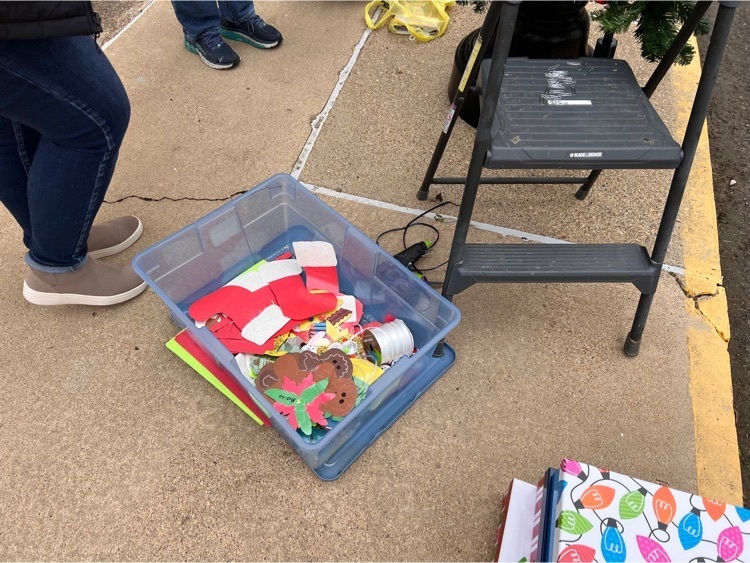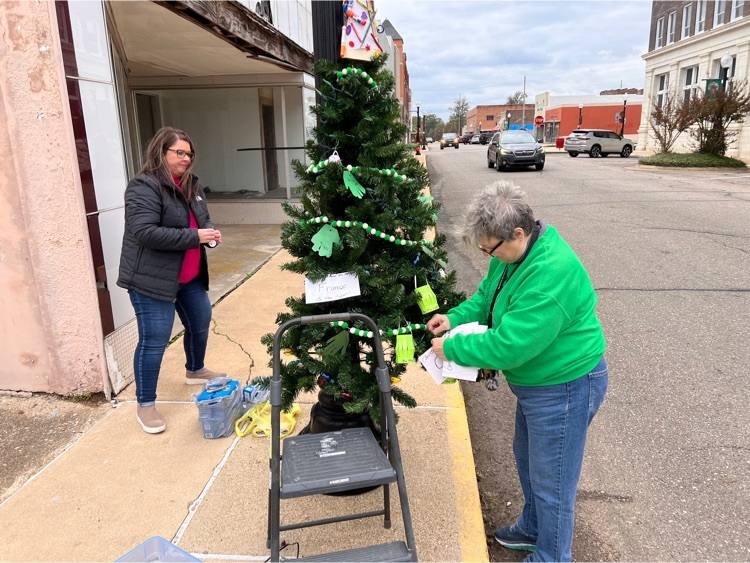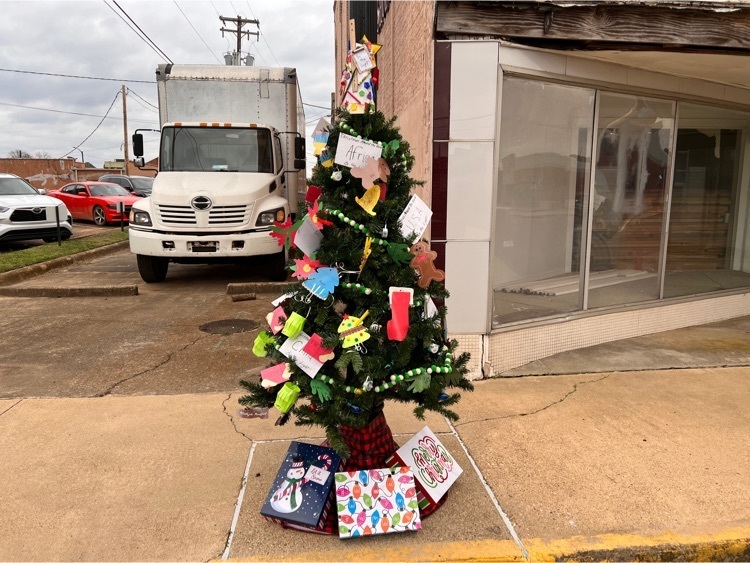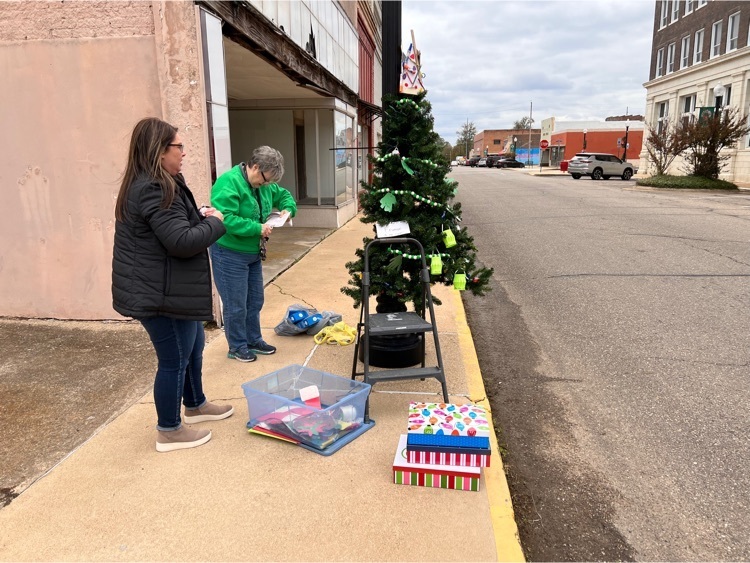 Attend school today, Achieve in life tomorrow! Being here matters! #GoBobcats #NoMissNovember #ALLIN
You matter! No-Miss November means students are in school each day of the month. It takes all of us to help students succeed! Teachers, parents, and other students all help shape student achievement! Be ALL IN! #NoMissNovember #ALLIN #GoBobcats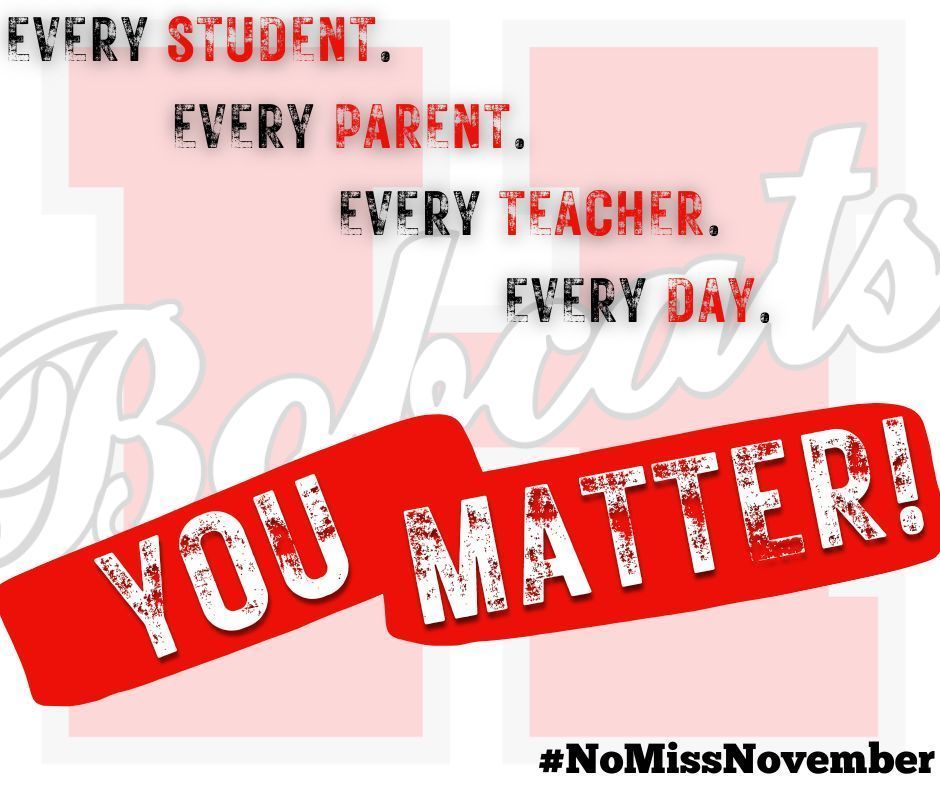 3rd grade students at Clinton Primary have been watching eggs closely and now have baby chicks that have hatched with more hatching now! #GoBobcats #ALLIN
Being here is more than half the battle! When students are here, they learn. When students are here, they're fed. When students are here, they are with their friends and classmates. Being here matters!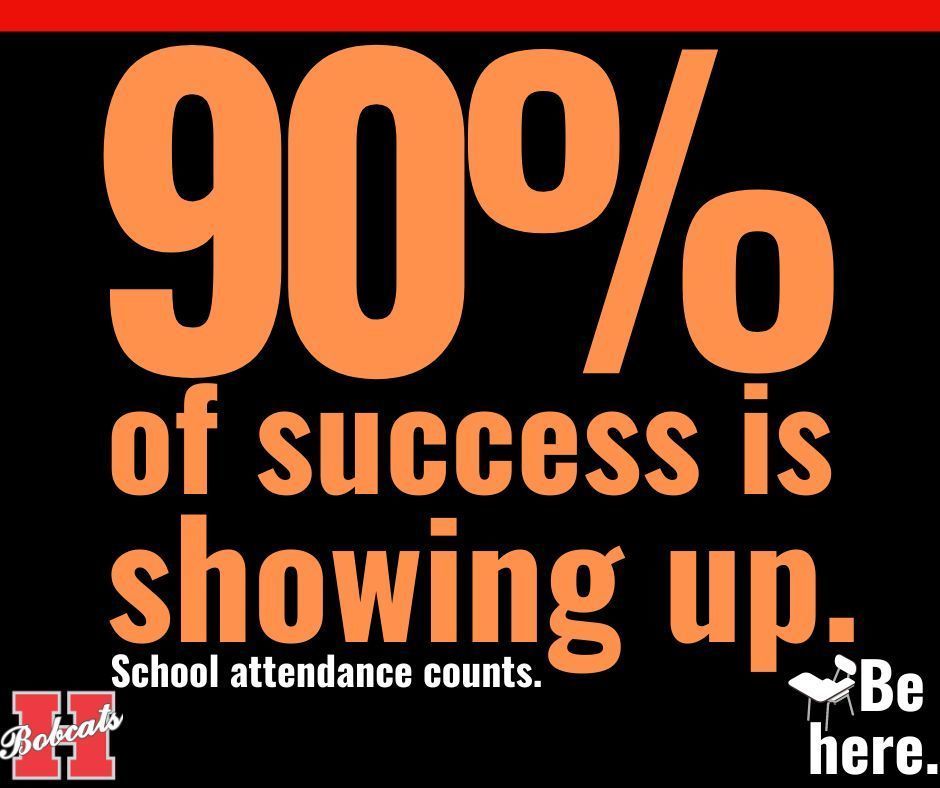 On Wednesday, Clinton Primary held an outdoor celebration honoring area veterans. Travell Green served as emcee. The veterans and the crowd were presented with the pledge of allegiance, the star-spangled banner, speeches and special presentations.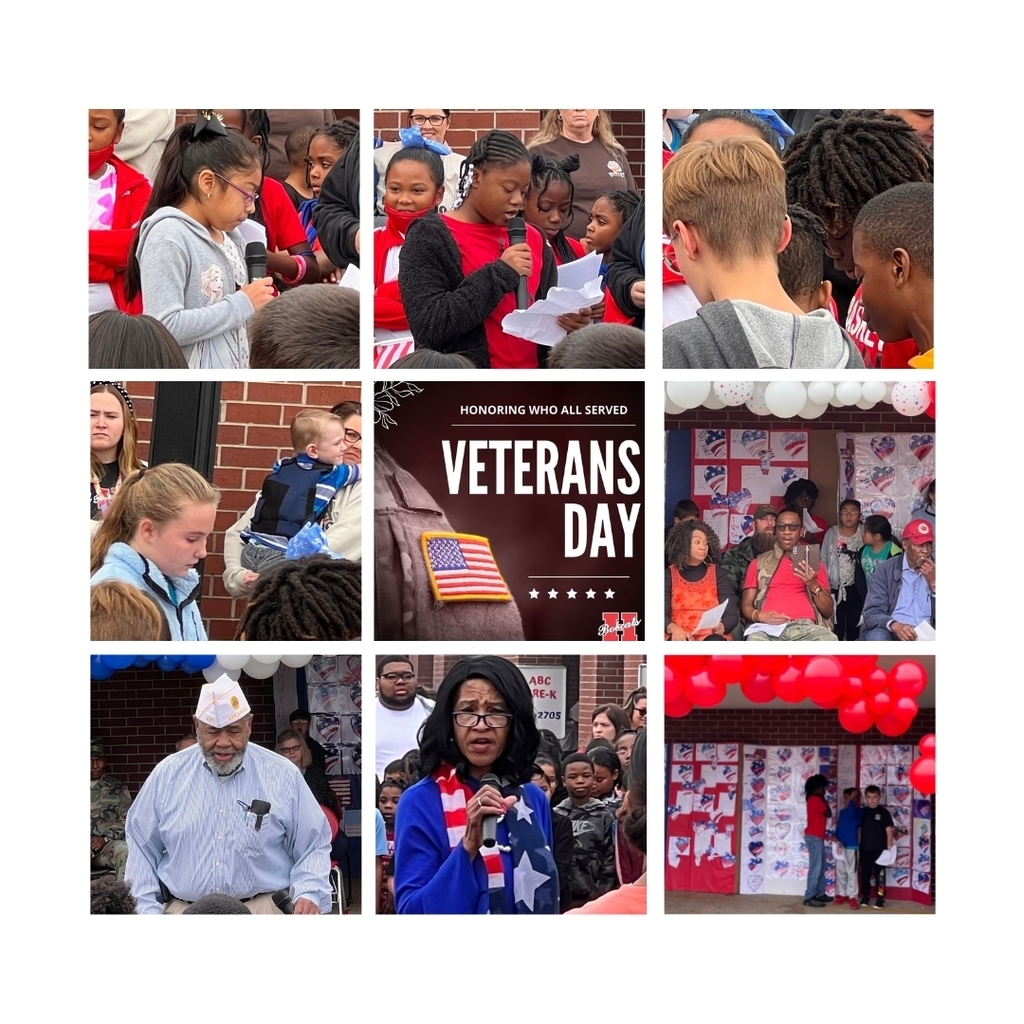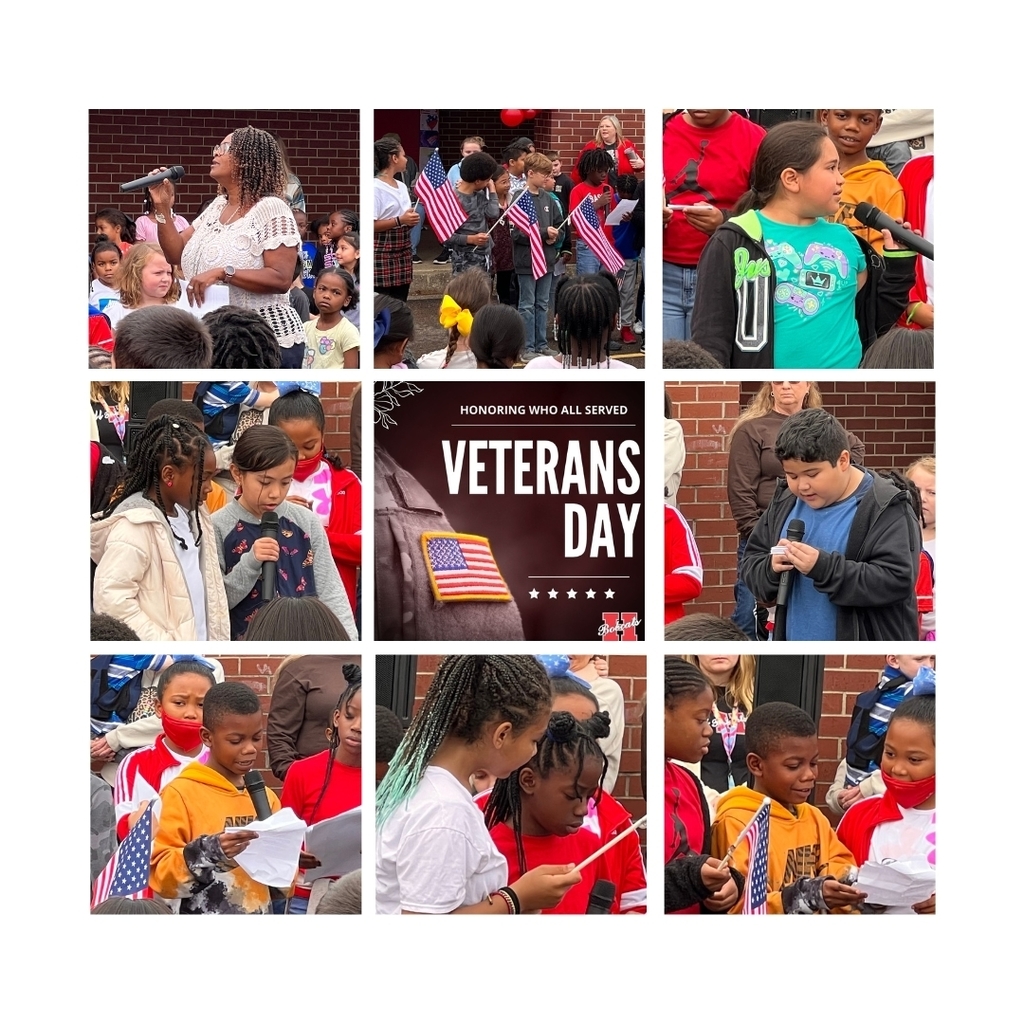 Hope Public Schools honors and celebrates all who have served. Thank you to all veterans who have spent time in the military. Happy Veterans Day!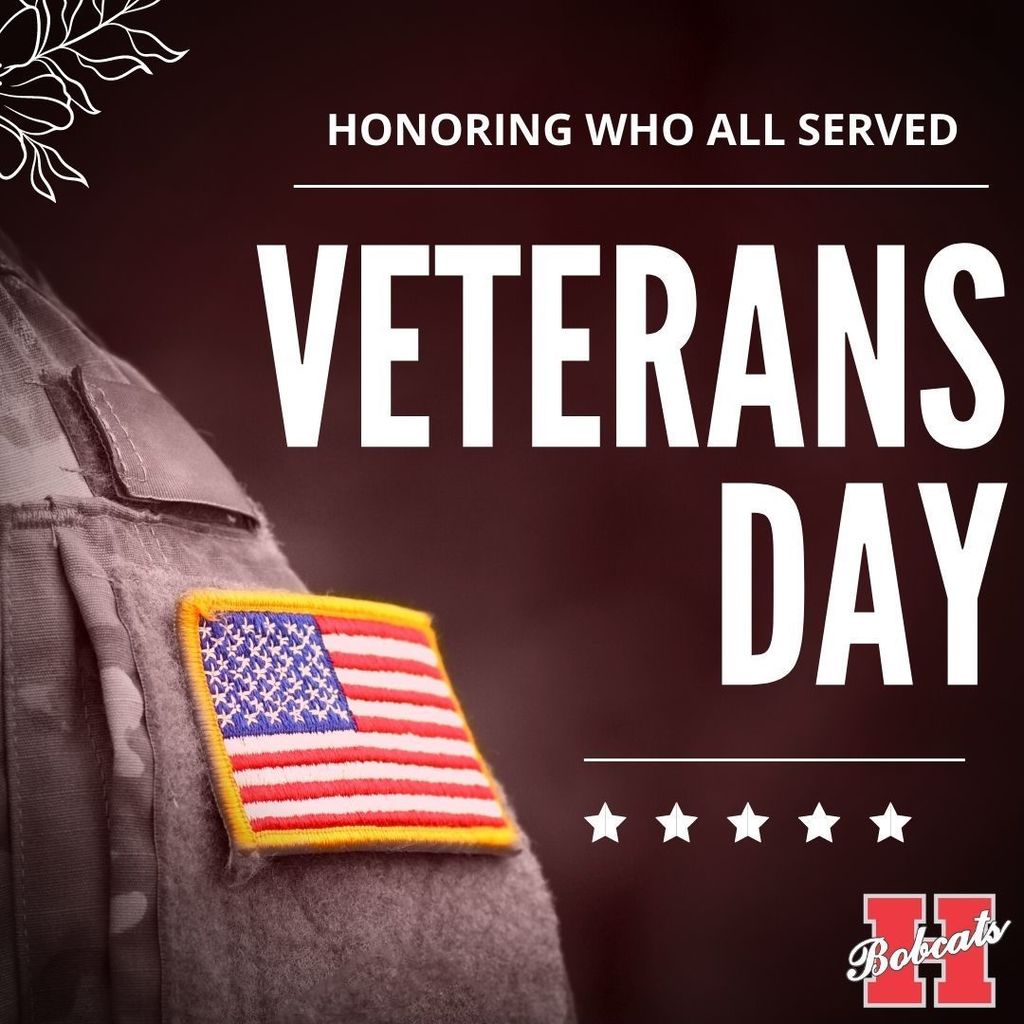 Wish you were here! Remember, when you miss school, we miss you! No-miss November means you're here every school day throughout the month. #NoMissNovember #GoBobcats #ALLIN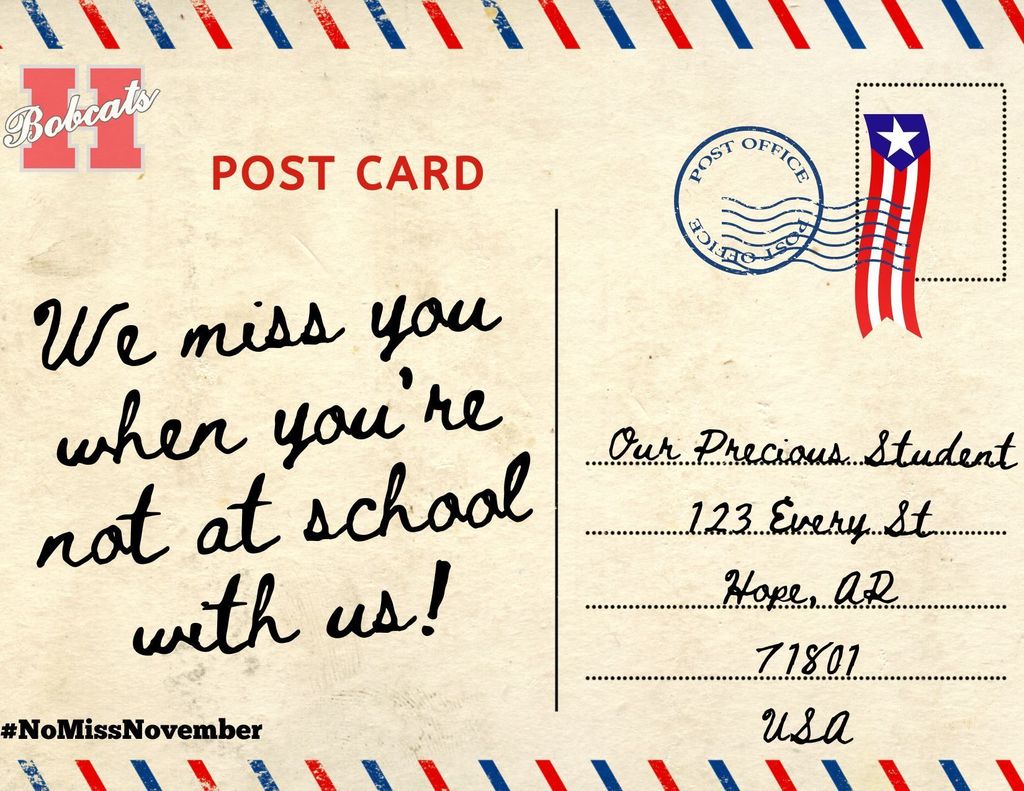 UPDATED BOARD MEETING DATE - Note: The November Board Meeting will take place on Tuesday, November 15, at 5:30pm in the High School Auditorium. We apologize for the incorrect date being posted previously. The public is invited to attend.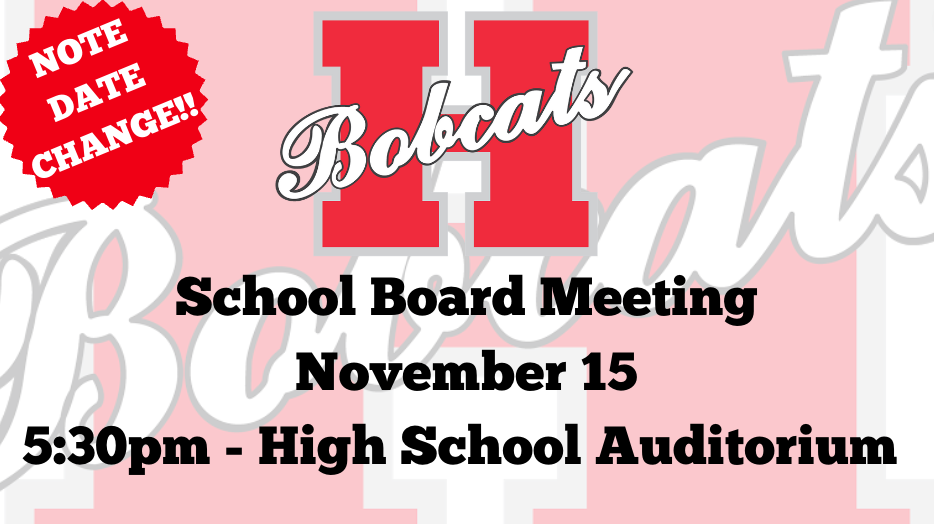 HOST AN EXCHANGE STUDENT! Host a Senior High boy or girl! All students speak English; Host families provide three meals a day, a place to sleep and study, and transportation to and from school. Watch the video below to learn more about one of the exchange students we've had here before! FOR MORE INFORMATION: Arnetta Bradford - Regional Development Manager, 870-826-3465
https://youtu.be/w6gRNBQalkU
#GoBobcats #ALLIN