Mrs. Sharon Turner, bus driver, caught being "All In!" Thanks for helping out at HAPS this morning. Thanks to Kayla White for sending this in!!
2022 Hope Bobcats Tennis Schedule: Aug 15 @ Arkadelphia 4:00pm Aug 18 @ DeQueen 4:00pm Aug 23 @ Fountain Lake 4:00pm Aug 25 @ Camden 4:00pm Sep 1 @ Nashville 4:00pm Sept 8 VS DeQueen 4:00pm Sep 12 VS Arkadelphia 4:00pm Sep 15 @ Malvern 4:00pm Sep 19 @ Camden 4:00pm Sep 20 @ Nashville 4:00pm Sep 22 VS Malvern 4:00pm District Tournament TBD Oct 11 & 12 State Tournament TBD
Clinton Primary Teacher Brittany Carr gives us look at her classroom, ready for the start of school! #ALLIN #GoBobcats #CPS #HopeSchools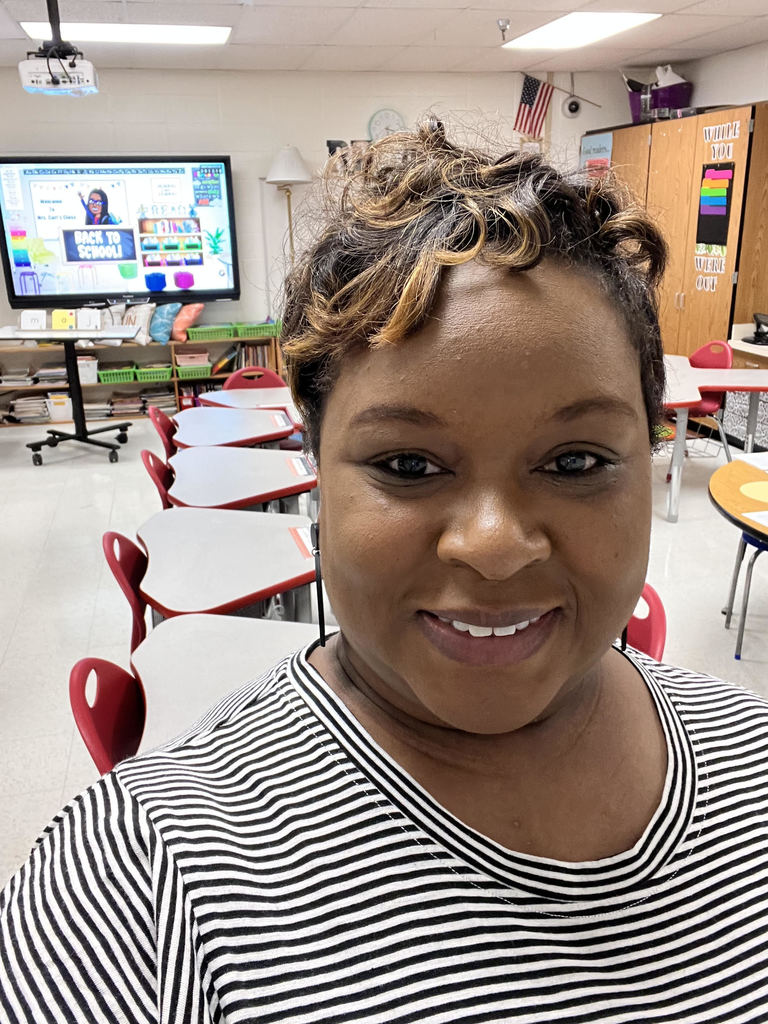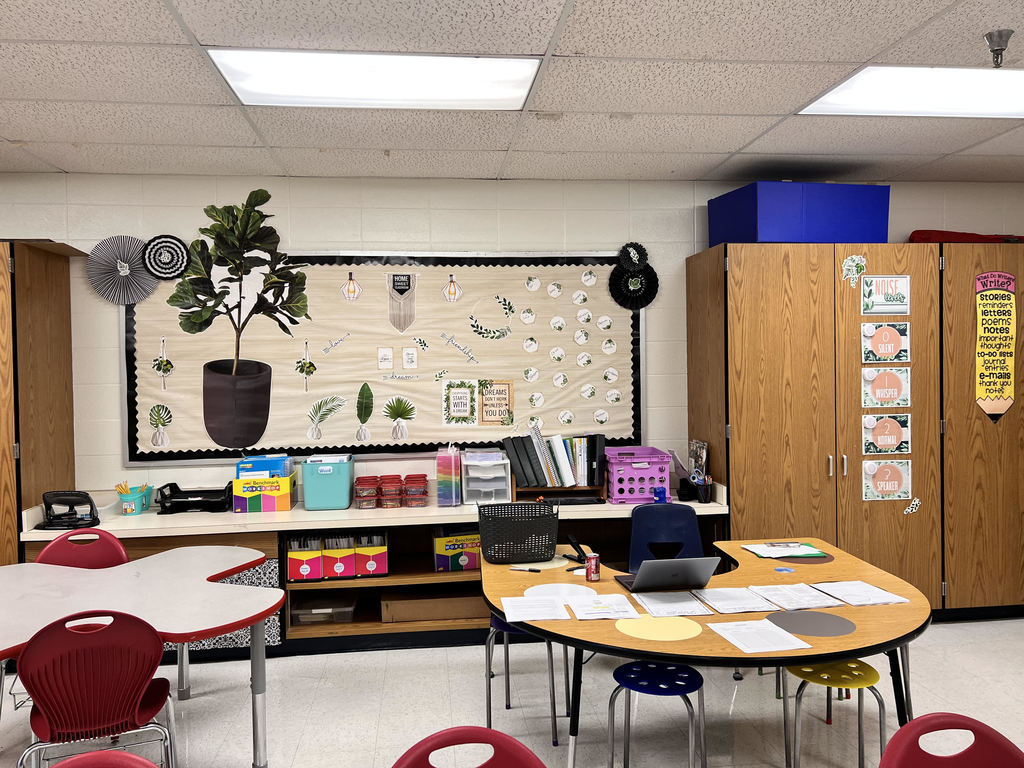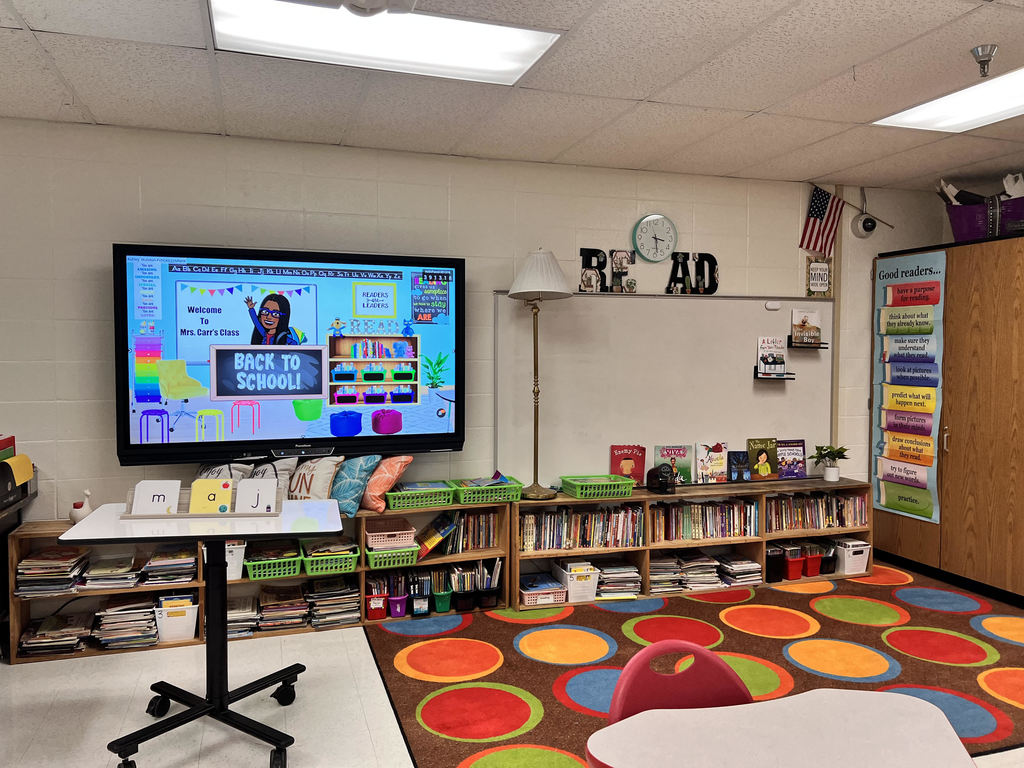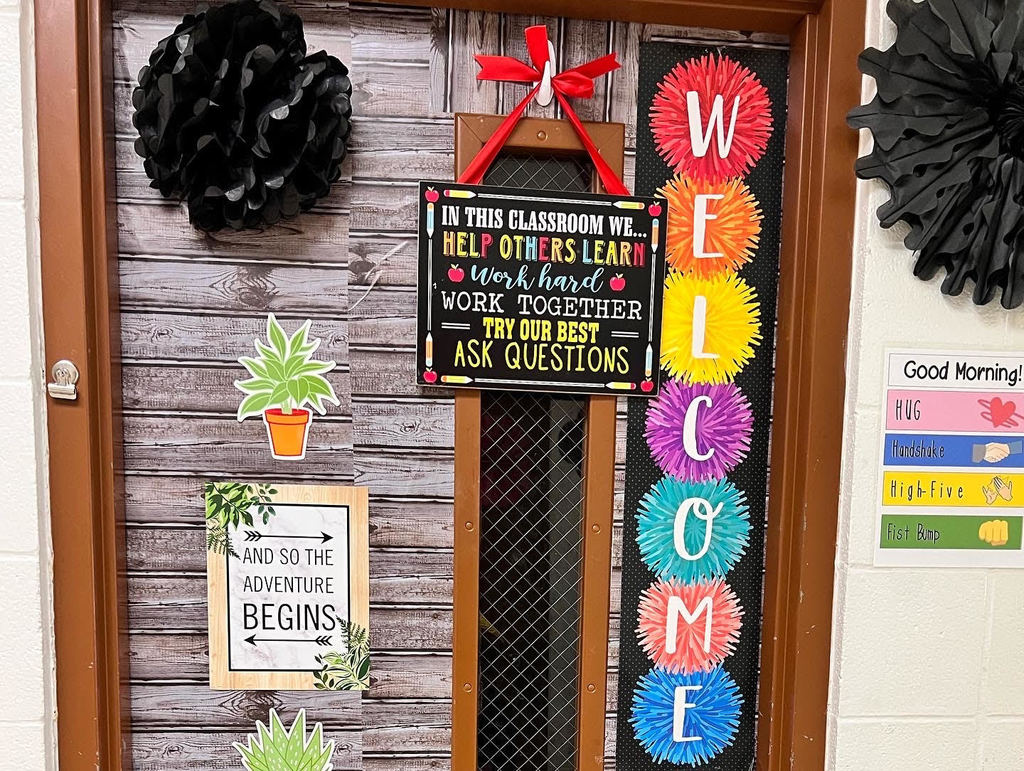 HHS Cheerleaders had fun this morning at the Watermelon 5k, cheering on the runners!!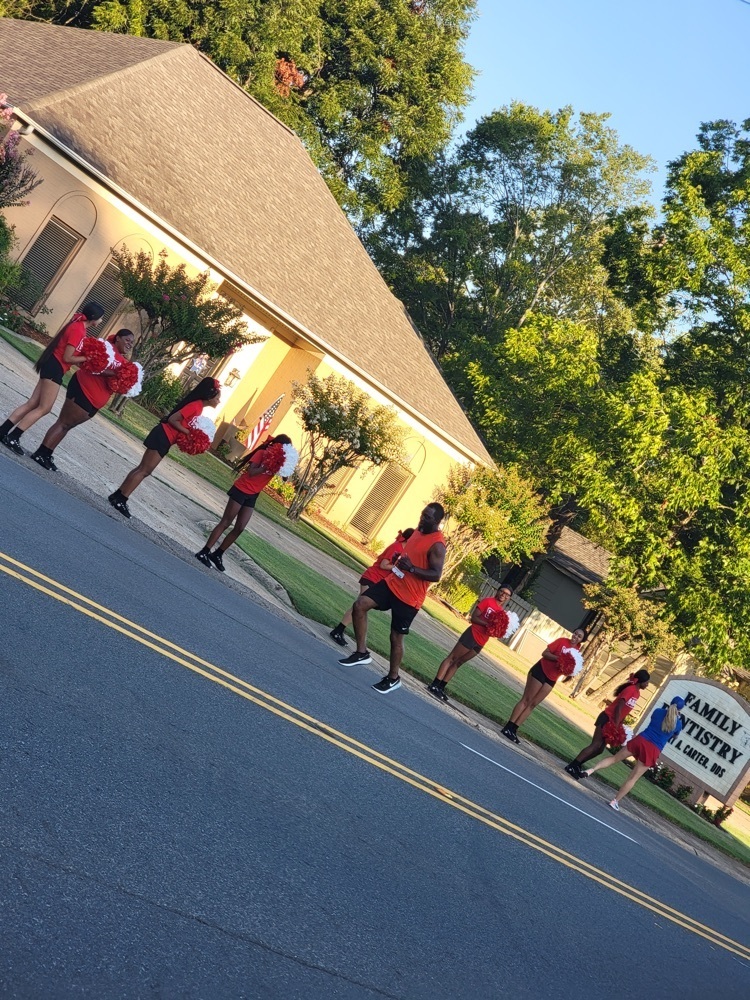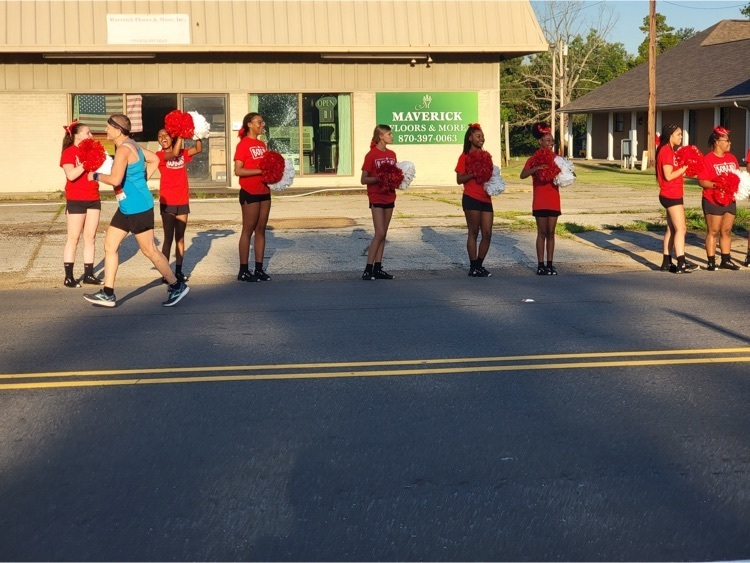 Jay'Len Johnson says she "ready to teach some FLAMAZING first graders!!" Getting her FLAMINGOS on for the new school year!! #ALLIN #GoBobcats #HopeSchools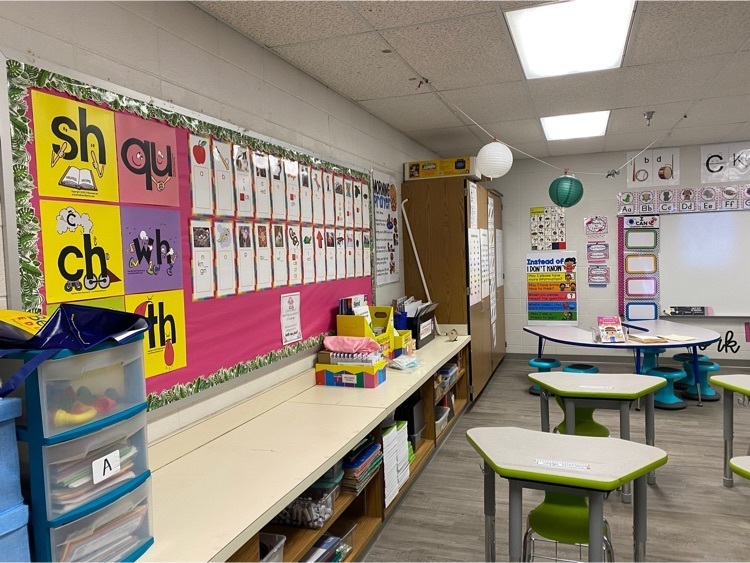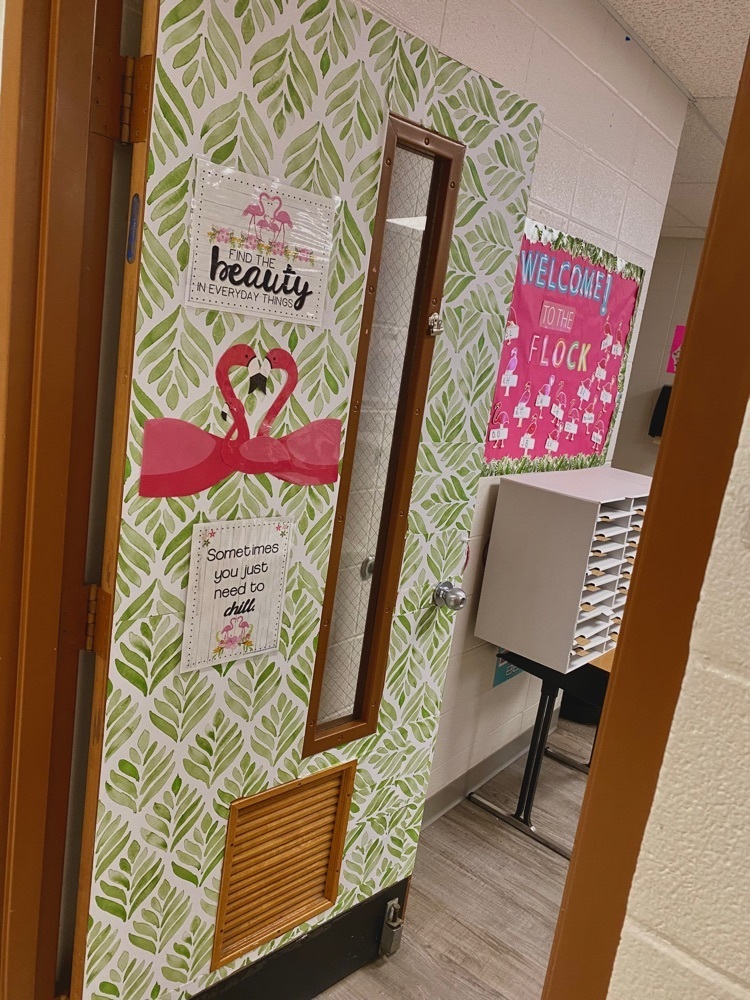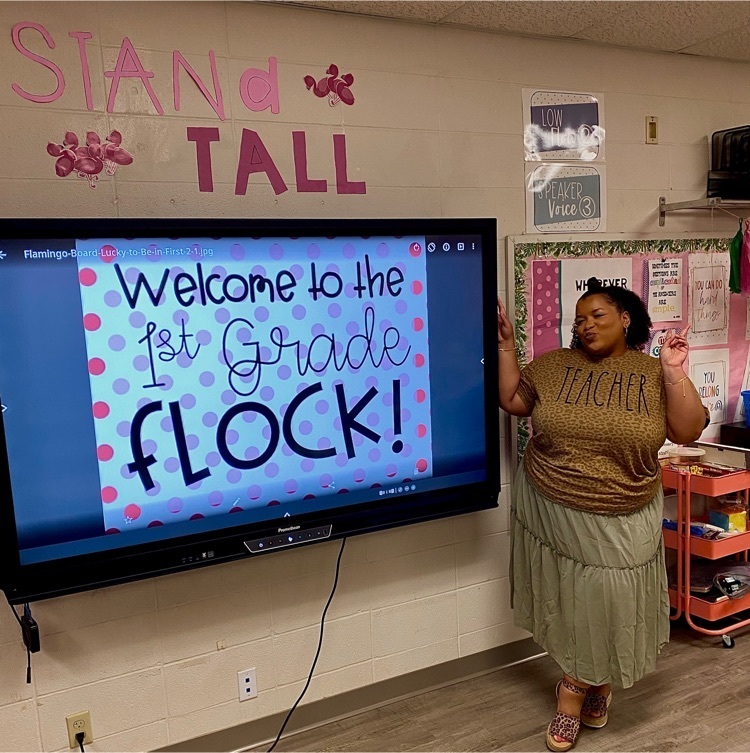 Even family members can be ALL IN!! Madalynn Ingersoll helped her mom, Ms. Marlar, decorate her room. Thanks to Ms. Marlar for sharing these great pics! #GoBobcats #ALLIN #HopeSchools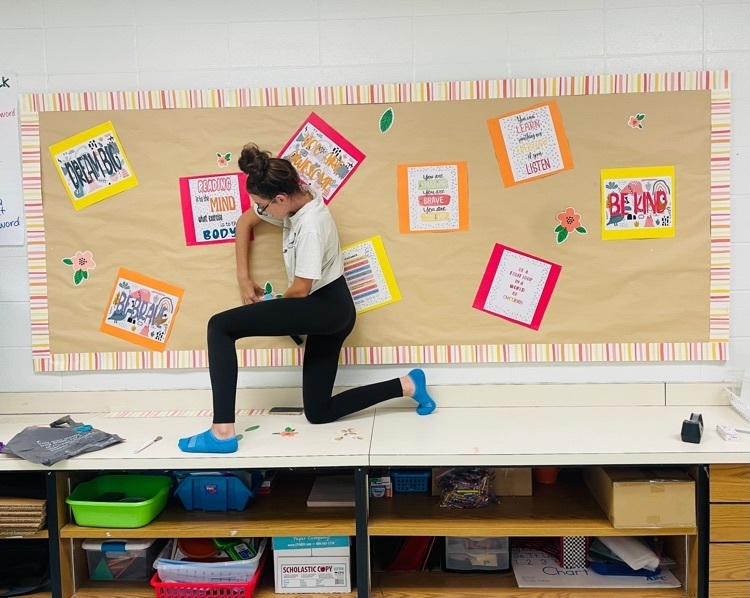 CONGRATULATIONS to HPS Bus Driver and Mechanic, Darryl Hill for placing third in this morning's Watermelon 5k!! Thanks to LaChelle Turner and Eddra Phillips for sharing these screenshots!! #ALLIN #GoBobcats #HopeSchools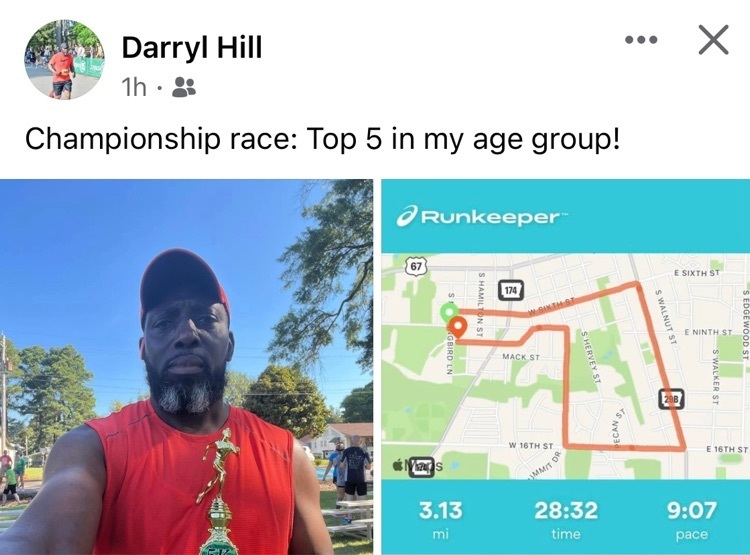 Students who took part in the summer reading program turned in their reading logs during open house and they got some cool prizes and treats!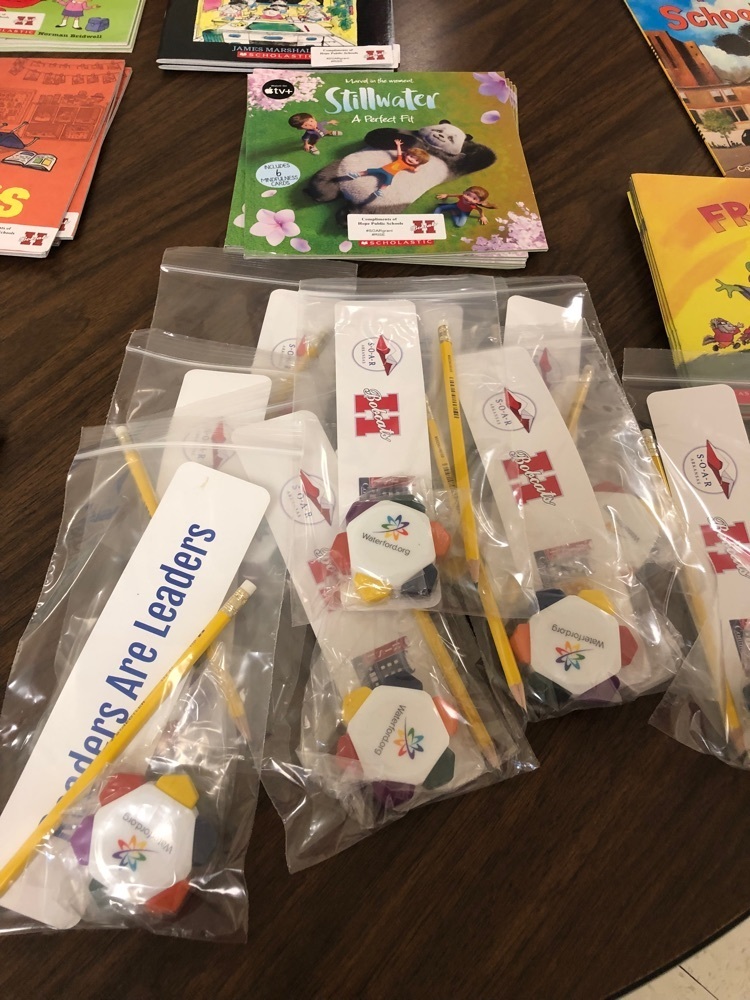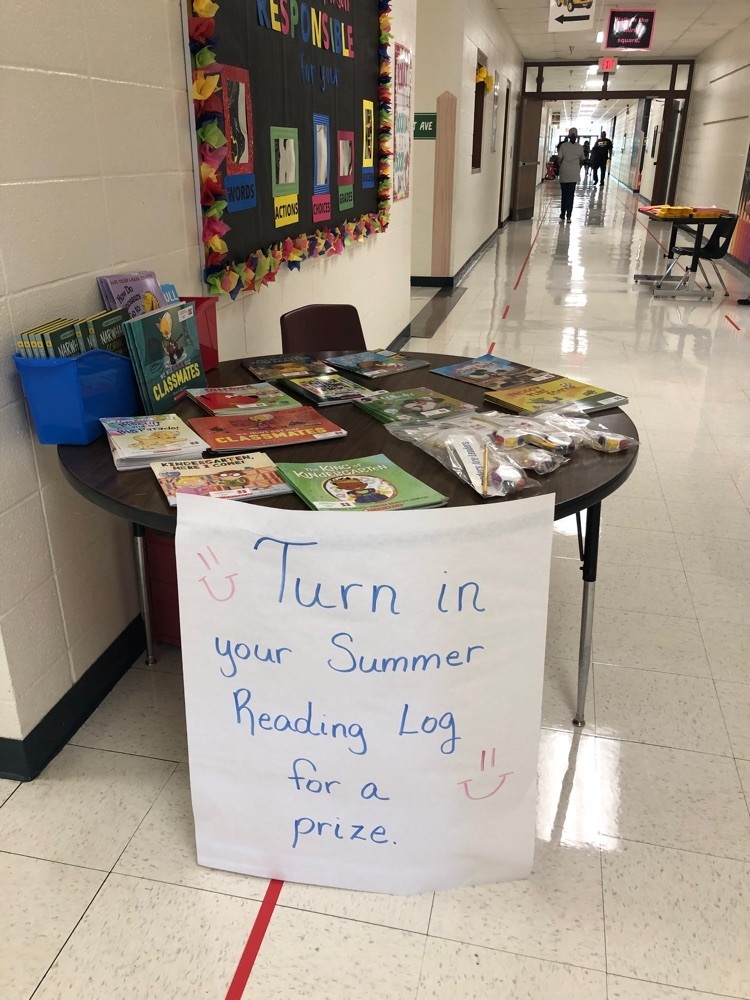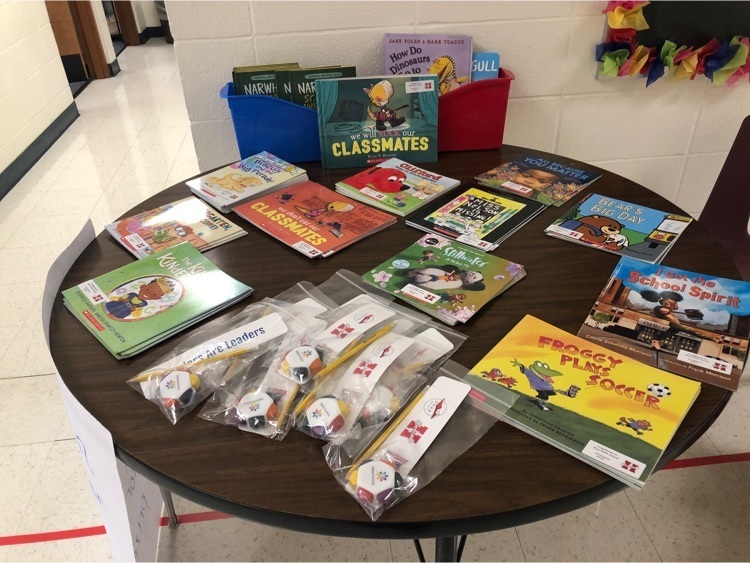 CATS was ready for action for Open House on Thursday!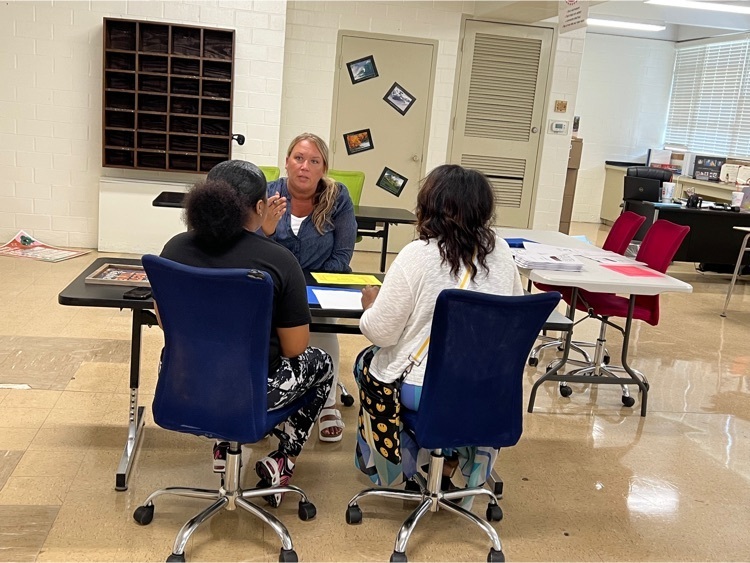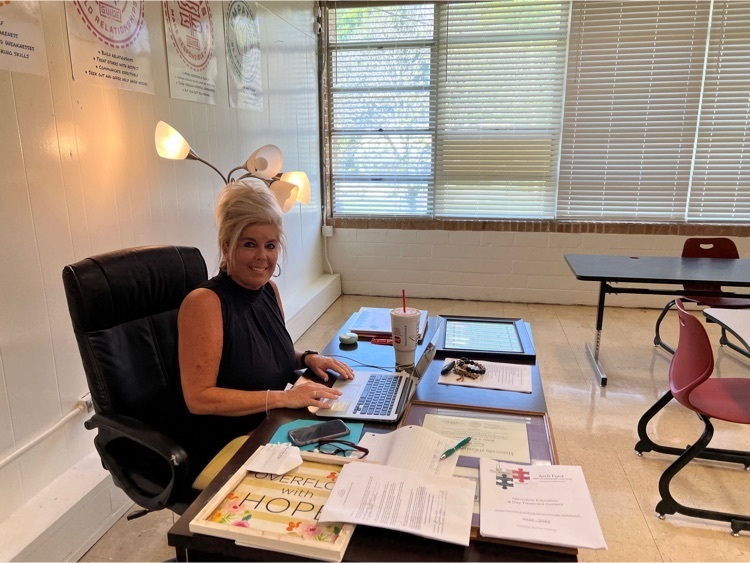 Beryl Henry went all out by going ALL IN with decorations and dedication during Open House on Thursday!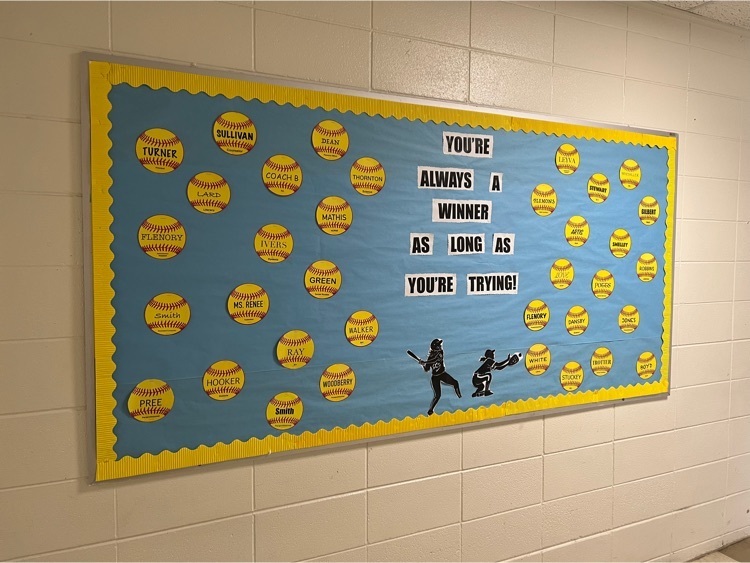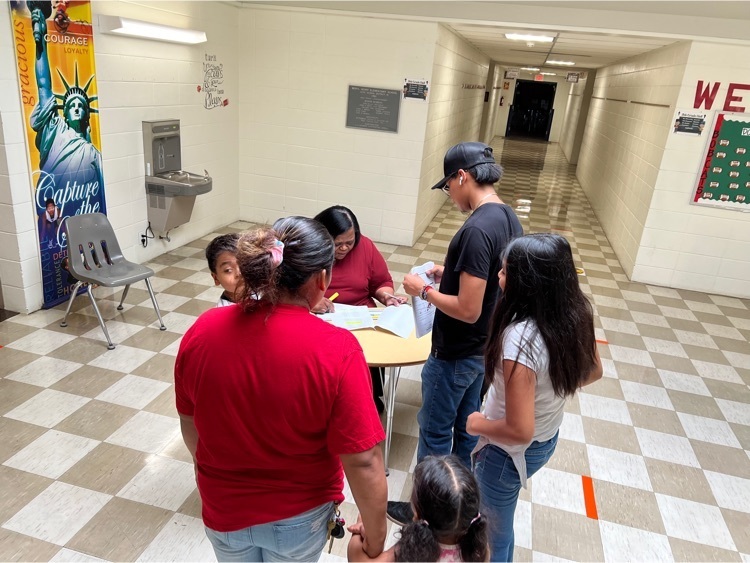 The High School was hoppin' during Open House on Thursday!!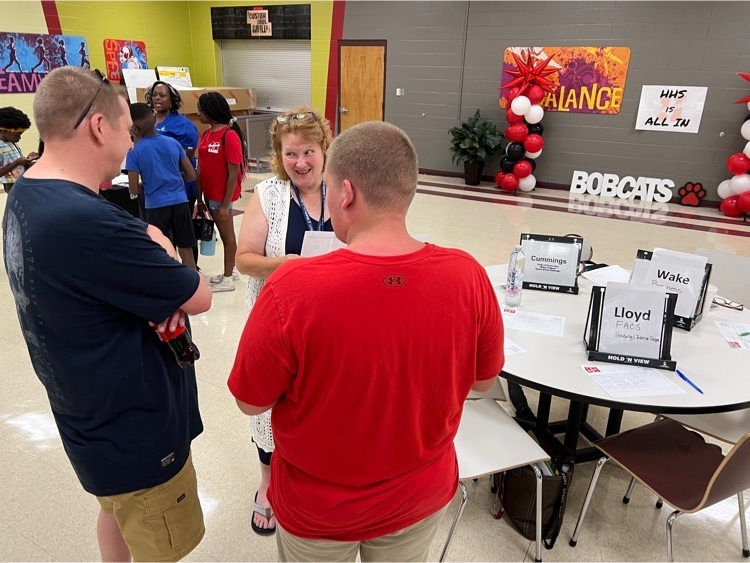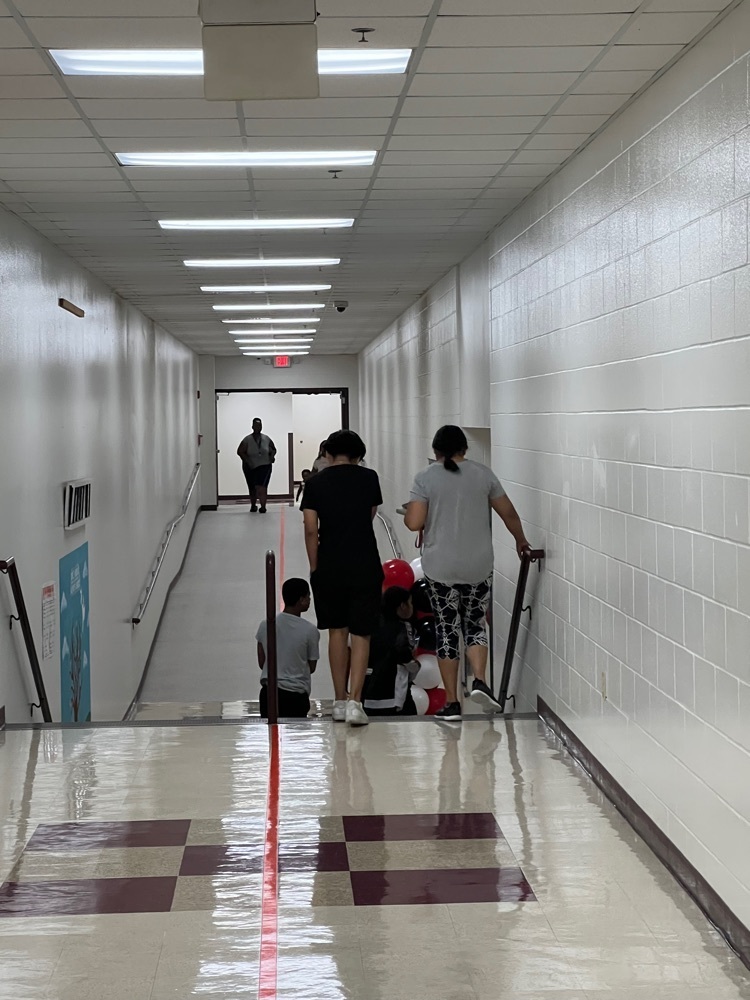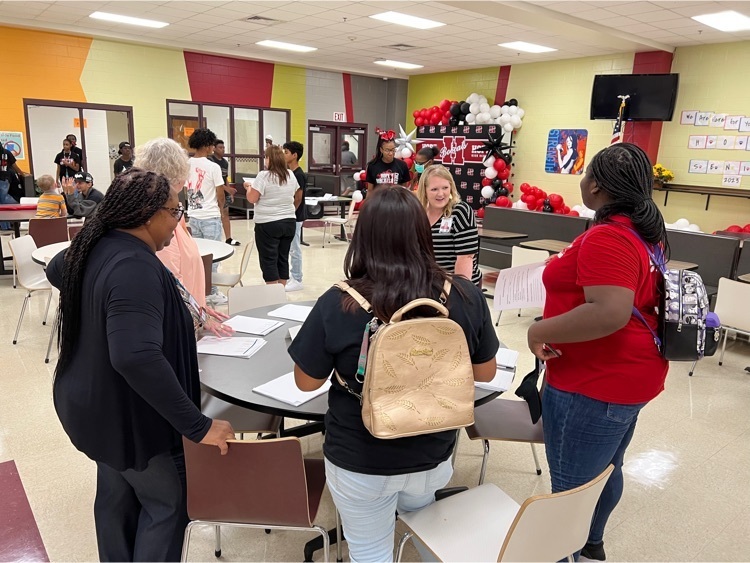 Open House was happenin' at HAPS on Thursday!!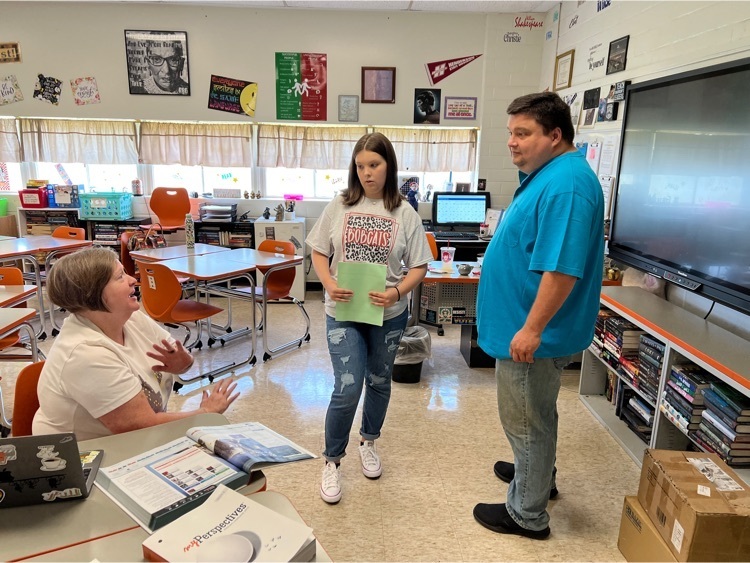 Yerger went ALL IN during Open House! Even the Principal was serving hot dogs during the event!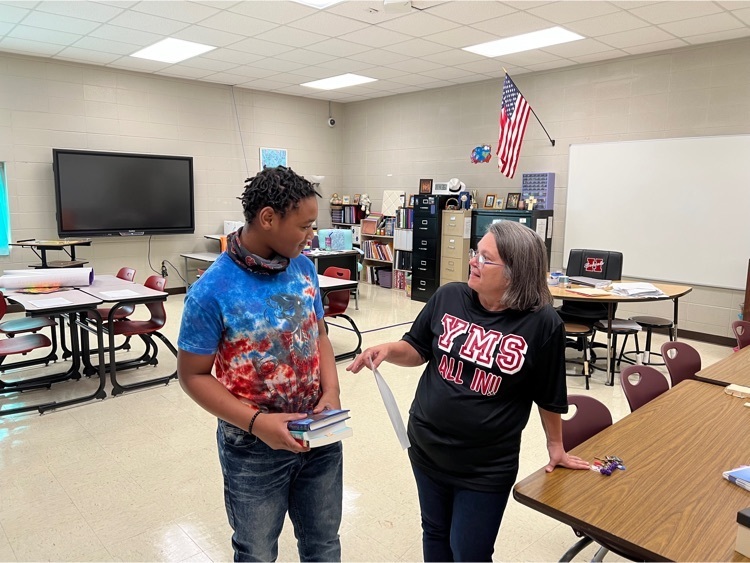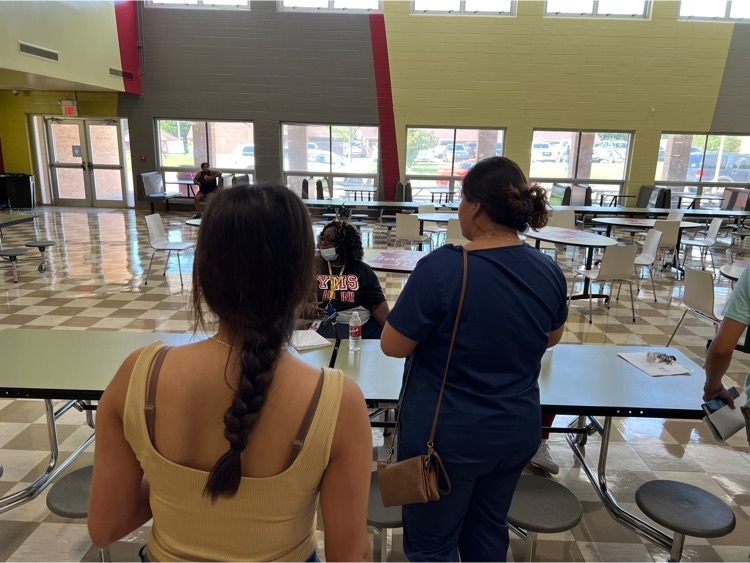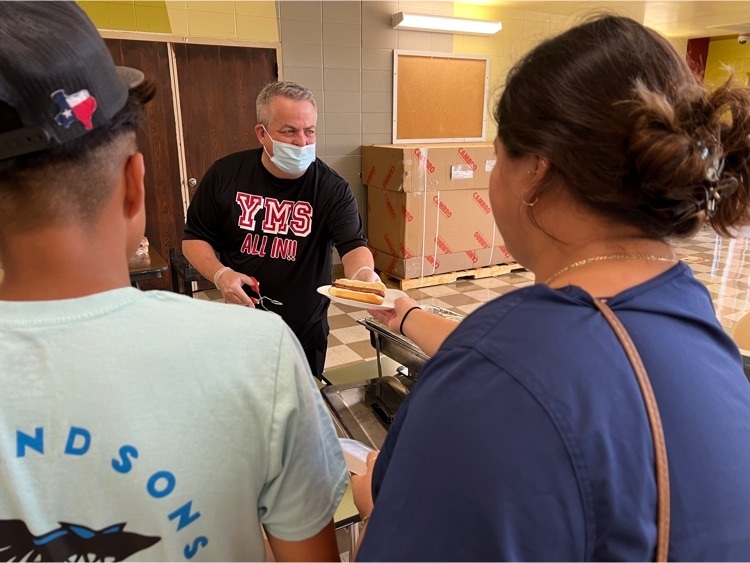 Clinton Primary had a great turnout for Open House on Thursday!
Students coming to the 9th Grade took part in Freshman Orientation on Thursday morning!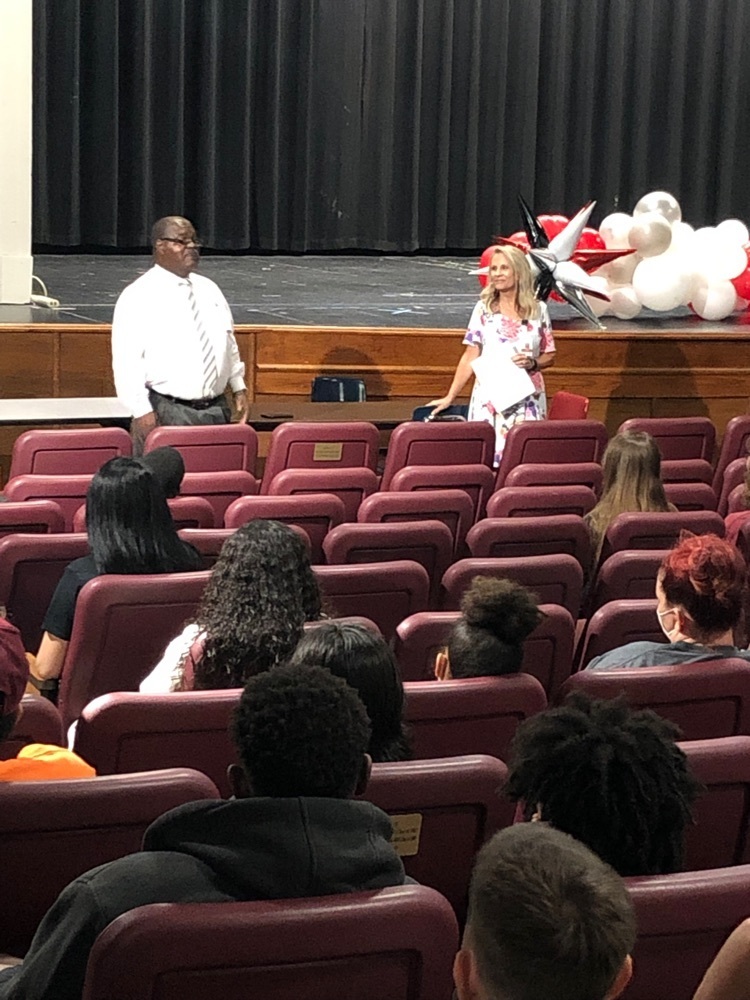 Teachers and staff working hard (well, maybe not TOO hard!) to get ready for Open House and the new school year! Open House is Thursday, August 11 from 3:30p-7:00p! Meet teachers, get paperwork, have fun! Come and go as you like!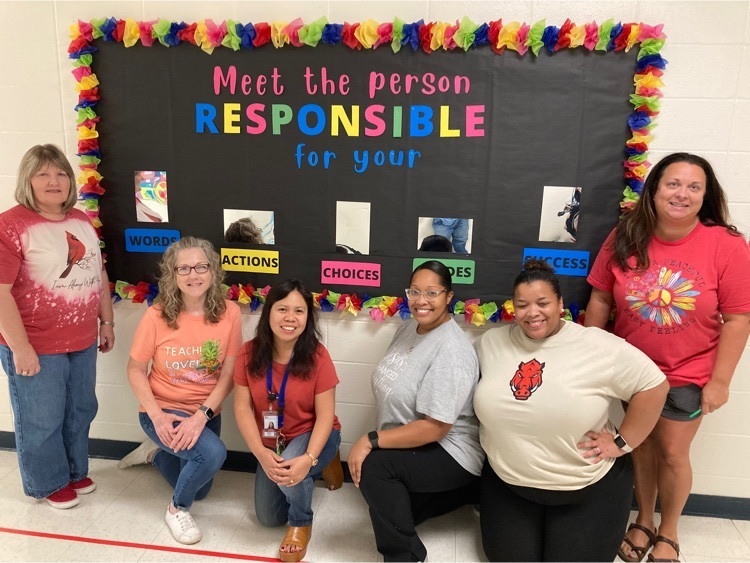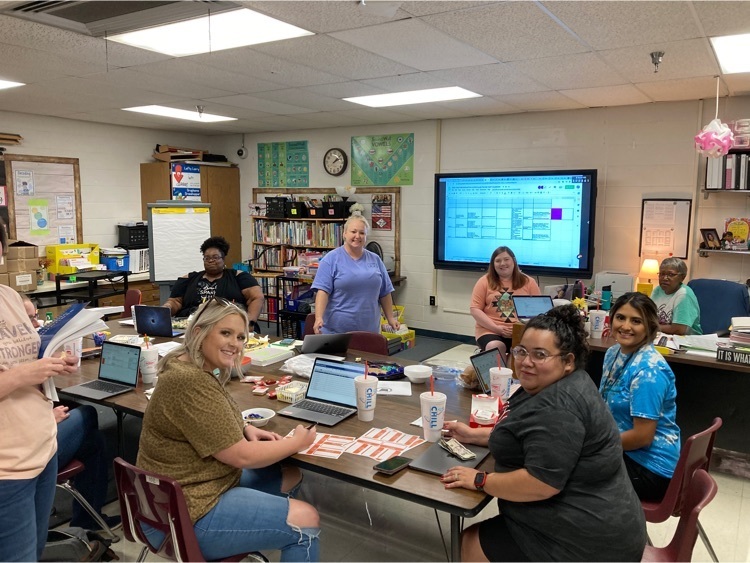 Yerger Middle School OPEN HOUSE is Thursday, August 11 2022, from 3:30pm to 7:00pm! Come on by to fill out paperwork, meet the teachers and staff, and find student classes. We will also have MUSIC and FOOD to enjoy during your visit!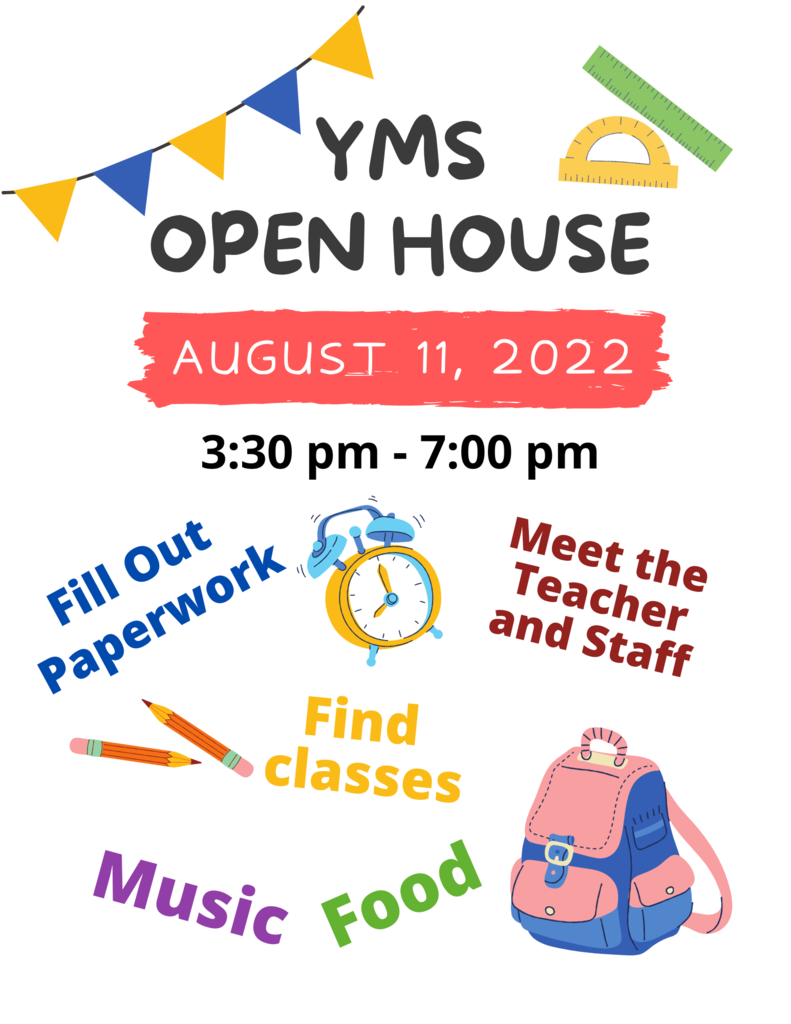 Hope High School students can pick up schedules on Thursday, August 11. Seniors may get schedules at the Senior Breakfast at 9am, Freshmen can pick up schedules at 10am at Freshman Orientation. ALL STUDENTS MAY PICK UP PACKETS DURING OPEN HOUSE: 3:30p - 7:00p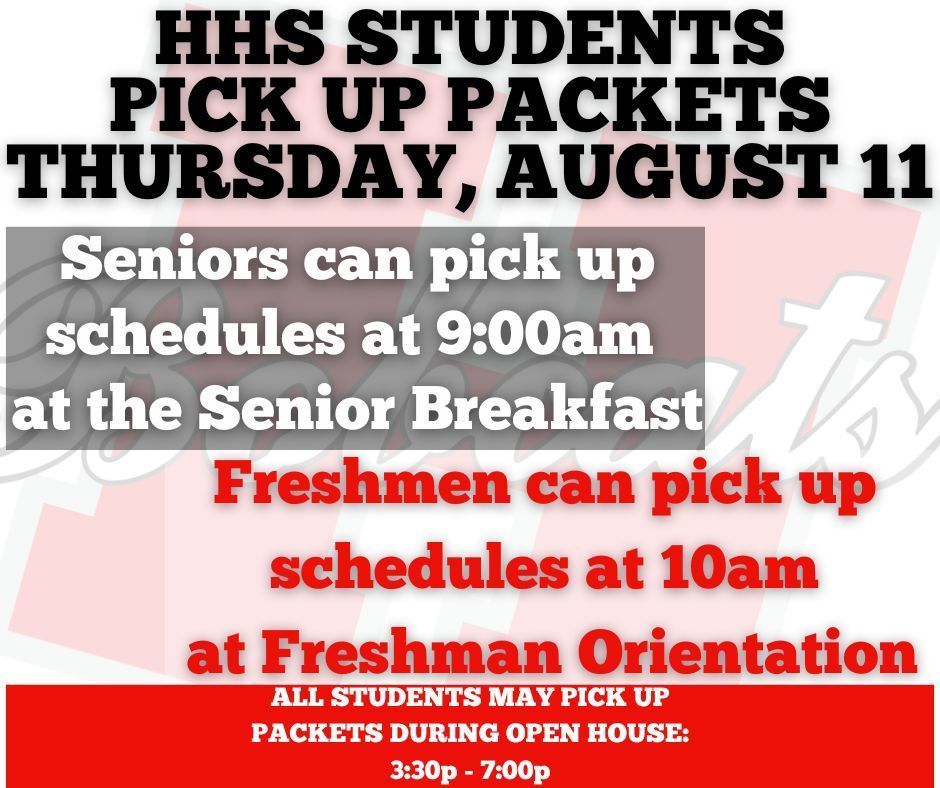 Yerger Middle School Student Packets can be picked up: TODAY (Wednesday, August 10) until 3:30pm OR THURSDAY, August 11) At the Following Times: 8:00 am - 11:00 am, 12:00 pm - 2:00 pm and 3:30 pm until 7:00 pm.
Línea de carros y de autobuses en HAPS tendrán nuevas rutas para comenzar en año escolar mientras se trabaja en la calle 6. Los conductores de coches se acercaran al edificio de la calle 7, viniendo de Spring Hill Drive o Texas Street. A medida que los conductores se dirijan hacia el edificio en la calle 7, giraran IZQUIERDA en la curva de grava y en lo que solía ser el carril del autobús. Los conductores de automóviles se acercaran a la puerta y serán recibidos por el personal de HAPS. Una vez que los estudiantes sean dejados, los vehículos saldrán del carril y girarán a la IZQUIERDA hacia Washington y se acercaran a la señal de stop. TODO EL TRÁFICO DE COCHES debe girar A LA DERECHA en la calle 7 para salir del campus escolar. Los autobuses se acercaran al edificio desde South Grady Street, cerca de Dennys Graden Park. Se entregarán al aparcamiento de la escuela para dejar que los estudiantes bajen de los autobuses. Los autobuses saldrán a la izquierda cruzando la calle 7 hacia Washington. Si tiene alguna pregunta póngase en contacto con el Dr. Carolann Duke o Maurice Henry. Médico la dirección de correo electrónico de Duke es
Carolann.duke@hpsdistrict.org
. El número de la escuela de HAPS es 870-777-4354. Puede ponerse en contacto con Maurice Henry en
Maurice.henry@hpsdistrict.org
o llamando al 870-722-2700, ext, 36. Estamos emocionados de ver a nuestros estudiantes y esperamos poder servirles durante este periodo de construcción.