The Hope Bobcats Cross Country team slays the Dragon Invitational! Team Results: Sr. HIgh Girls - 1st Place Sr. High Boys - 1st Place Jr. High Boys - 2nd Place Medalists: Sr. High Girls - Madelyne Maclaughlin - 5th Place, Brianna Maclaughlin - 6th Place, Esmeralda Leon - 8th Place, Ari Juanes - 10th Place Sr. High Boys - Brian Jimenez - 3rd Place, Aniell Felipe - 4th Place, Alex Hernandez - 10th Place Jr. High Girls - Sophia Johnson - 9th Place Jr. High Boys - Jose Juanes - 5th Place Noticeable Performances: Sr. High Girls - Audrey Mercado and Brency Cabriales - Top 15 Sr. High Boys - Kevin Lozano, Sergio Brand, and David Ruiz - Top 15 Jr. High Boys - Bradley Brown and Christian Dominguez - Top 15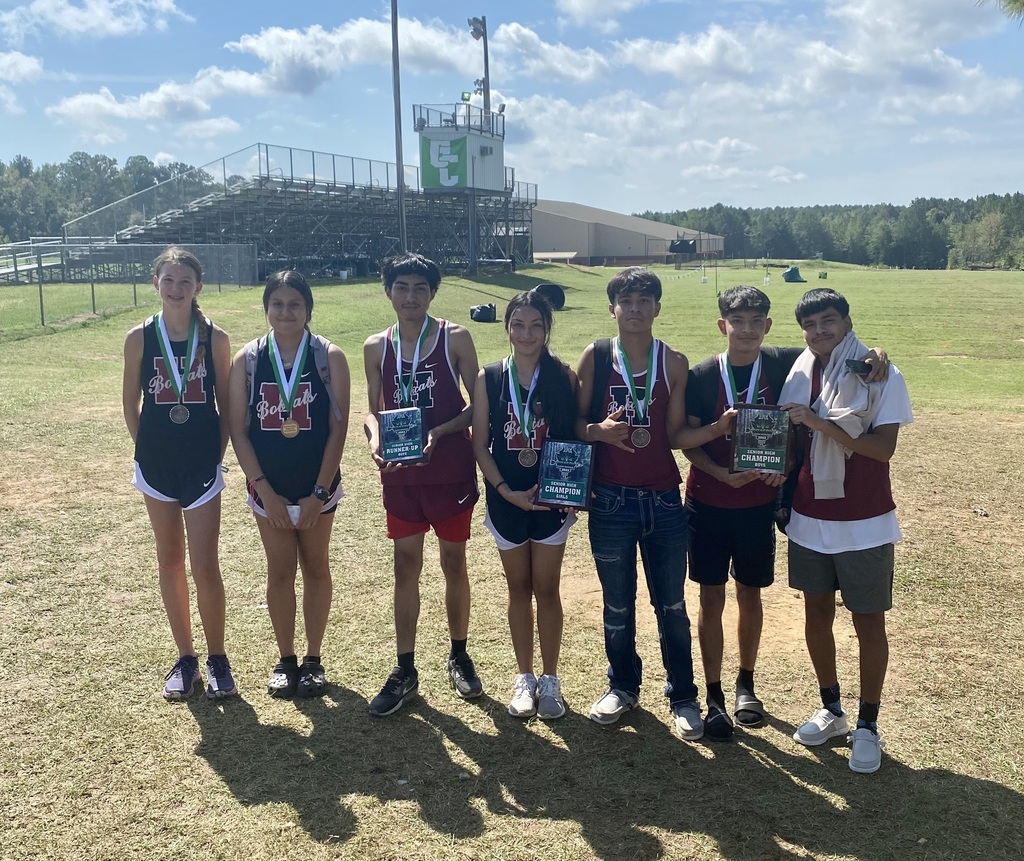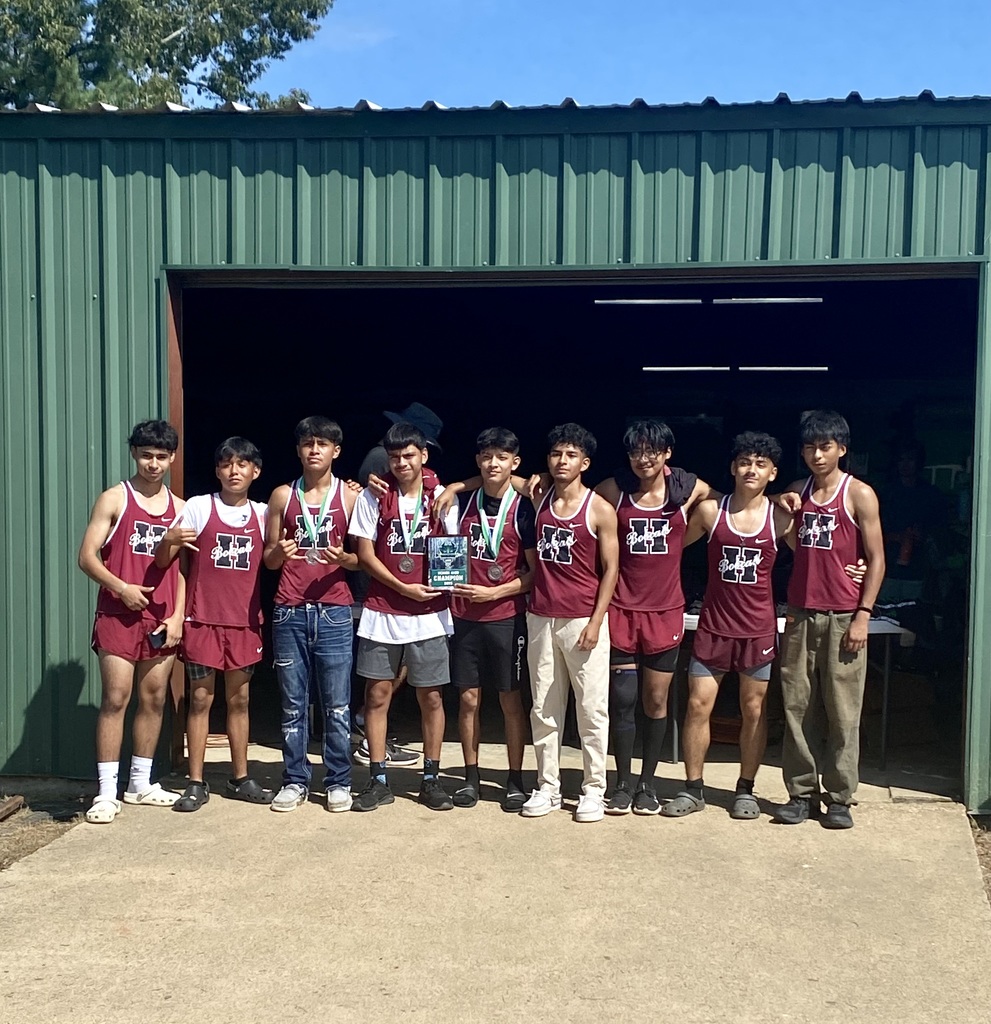 Clinton Primary Students learned about different types of Force in Mrs. Askew and Mrs. Rodgers' Magnet classrooms last week. They combined Science and Art to create painting pendulums!
Bobcats win!! Congrats on a GREAT Homecoming victory!!
Mrs. Magee and Ms. Porier's kindergarten class STEAM Friday. Challenge was to see how many bears they could save from the lava? Students had to use their creative thinking to construct forts to save the bears. Students were even more challenged when half of their supplies were taken to see if they could still save as many bears as they did at first. Then they finally enjoyed eating their own gummy bears!
Today, Representative Danny Watson come speak to the 7th and 8th grade Ag class at Yerger. He discussed the importance of knowing parliamentary procedure and talked about some of the things he does for us in Little Rock. The students went through their opening and closing ceremonies for him.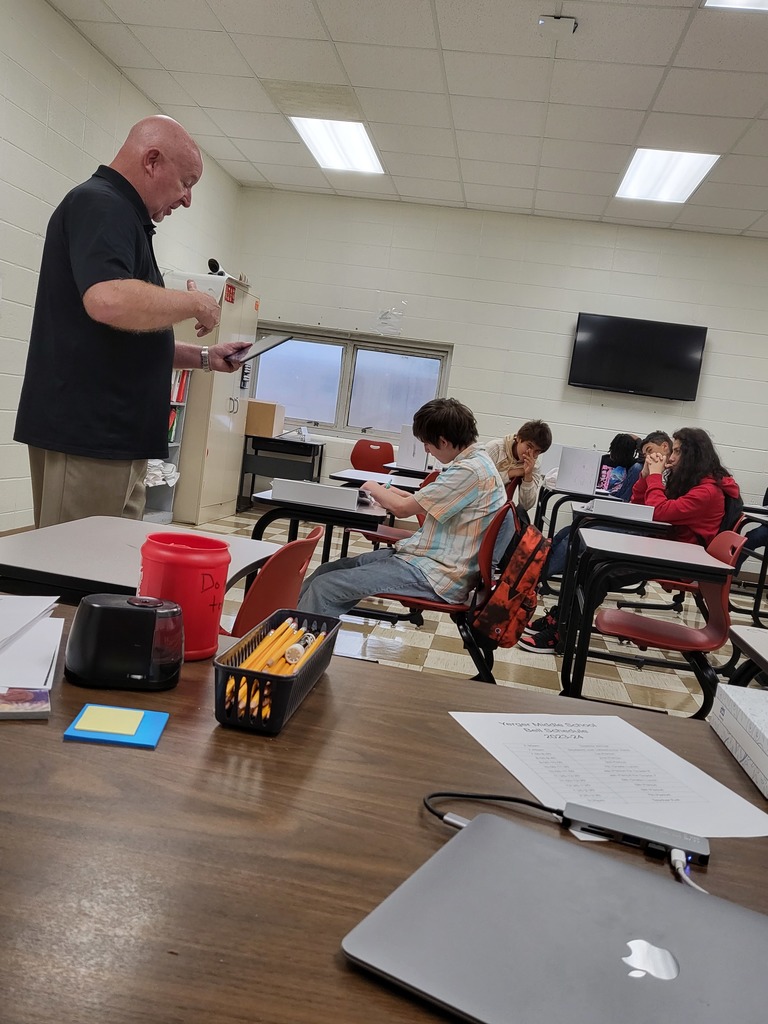 REMINDER: Student picture day is Monday, September 25! Seniors will be provided caps and gowns for pictures.
You are cordially invited! The public is welcome to celebrate the 2023 inductees to the Hope Public Schools Educator Hall of Fame! Join us to honor Dora Caldwell, Kathryn Dickinson, Judy Garrett, Hezekiah Smith, and Dr. Roy Turner! Jack Watkins, who was inducted in 2022 but wasn't able to celebrate with us last year, will also be honored at the ceremony! The event takes place on October 6, 2023, at the Bank of Tom Bean Community Room from 2p-4p. There will also be a presentation before the football game that night.
Mrs. McClenton's class learning about the Life Cycle of a Mushroom. They got a chance to see what a mushroom looks like inside and out and taste!
High School Administrative Assistant Rosalyn Davis celebrated her retirement from Hope Public Schools today with co-workers and friends!
HAPS Celebrates Character Day during Spirit Week!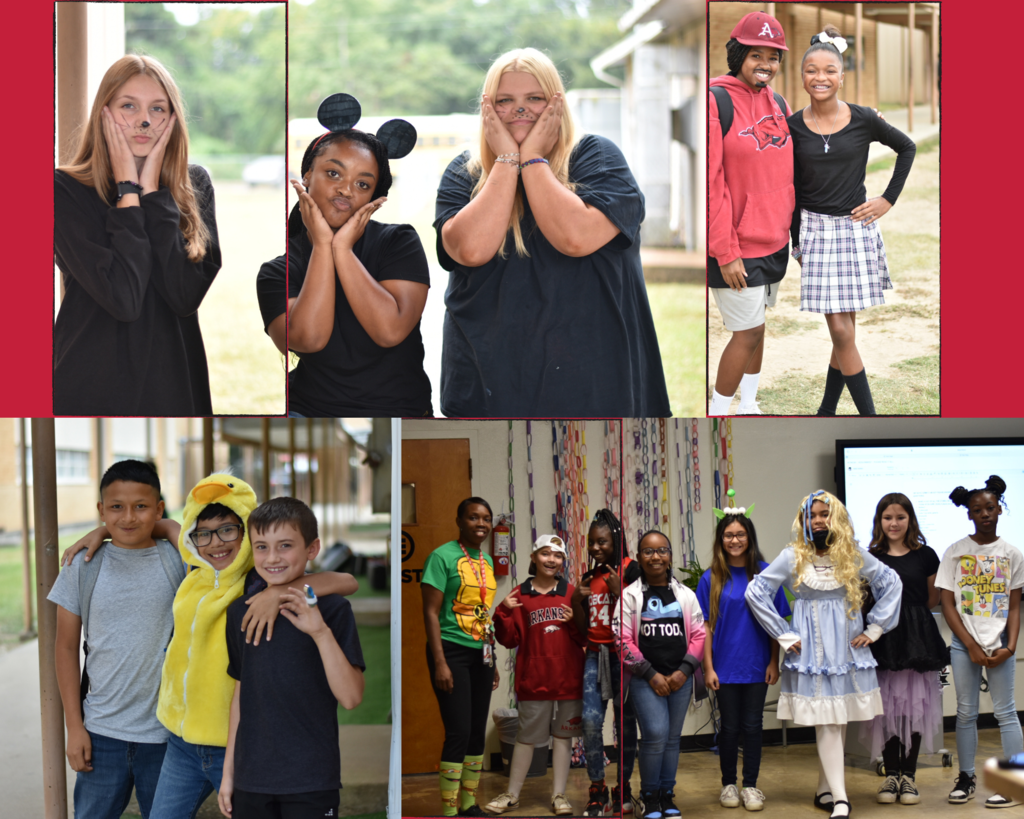 Farm bureau collected school supplies and donated them throughout the districts in Hempstead County. Thank you, Farm Bureau! Pictured are Ashlea Stewart and Melanie Lively.
HHS Celebrates Character Day during Spirit Week!
Winnie the Pooh and friends! Payton Jones, Ashley Collums, Tiffany Purtle, Casey Schoenberger!
Today, Wednesday, September 20, 2023, Hope Public Schools Bus Number 24 will be dropping off students late due to mechanical issues.
Hope ABC Pre-K celebrated Spirit Week with COLOR WARS Wednesday!
Shauntelle Jarvis and Paige Bobo (Counselors at Clinton Primary) on Country Club/ Country day and Character day!
HAPS Principal Marilyn Marks shows us her SUPERHERO Spirit for Character Day!
It's CHARACTER DAY for Spirit Week and the Incredibles are in action at Hope High!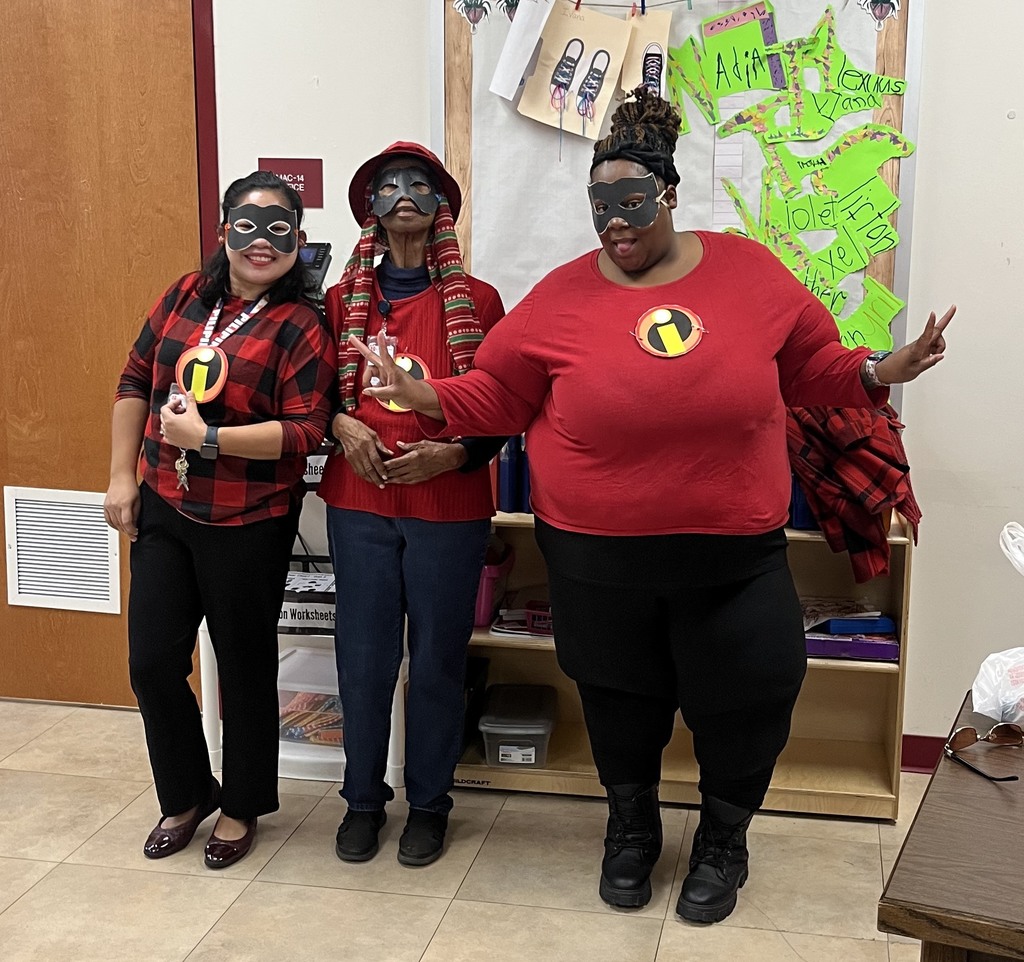 Lyrical Phillips, a first grade student at Clinton Primary, has been named as a finalist in the Arkansas Peace Week contest!  Her work, "Happy Peaceful Home" is on display at the Capitol this week.  Winners will be announced Saturday in a ceremony at the Capitol The Art students of Dana Cox and Melanie Lively worked hard preparing works for the Arkansas Peace Week Art Contest. The contest is sponsored by a coalition of organizations, faith groups and individuals with a mission to educate and promote peacemaking in our society and to raise awareness of organizations working to build a lasting peace in Arkansas.  Submissions will be judged on the basis of the following criteria: Understanding and implementation of the theme. 
Originality 
Uniqueness 
Artistic style 
Finalists were named on September 17th in 12 age groups. The finalists' works will be displayed at the Arkansas State Capitol on September 18-23rd. Winners in each age group will be awarded cash prizes of $50.00, $25.00, $15.00 at the Arkansas State Capitol on September 23rd. 
The art teachers said the students enjoyed working on the works of art and did a very good job implementing the criteria.
The Phillips girls show their Bobcats Spirit on Country vs Country Club Day!