BHE 5th grade lunch Socially Distanced!!Doing their best to stop the Spread
Bobcat Clinic will open Friday, Aug. 28, at 8 a.m. Schedule appointments at (870) 722-2733, option 2. Appointments set for Aug. 27 will be contacted to reschedule.
Hope Public Schools will be in session tommorrow August 28th. Please be safe and we look forward to seeing you all.
The Bobcat Clinic is closed today for physical health services; appointments will be rescheduled. Friday hours will be announced if open.
Due to the expected high winds and heavy rains from Hurricane Laura, classes in the Hope Public School System have been cancelled for Thursday August 27. Please stay safe
The Bobcat Clinic will not have a medical health provider on site today, Aug. 17. Appointments will be rescheduled by telephone call from the clinic. Sorry for the inconvenience.
The Bobcat Clinic will not have a medical health provider on-site Friday, Aug. 14; but, immunizations will still be available.
Home from Home Virtual Academy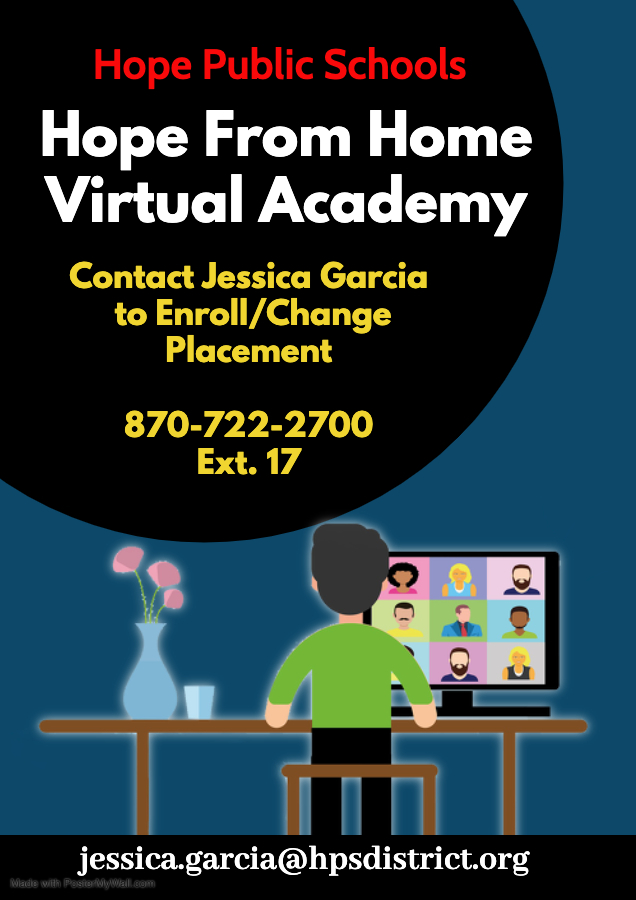 The Bobcat Clinic health provider CABUN will start new hours beginning Aug. 10 from 8-11 a.m. and 11:30 a.m. - 4:30 p.m.
For all information regarding HPS and COVID Response and reopening go to our website
www.hpsdistrict..org
and click on the COVID 19 tab. We are looking forward to a great year!
Formulario de registro de la Academia virtual Hope from Home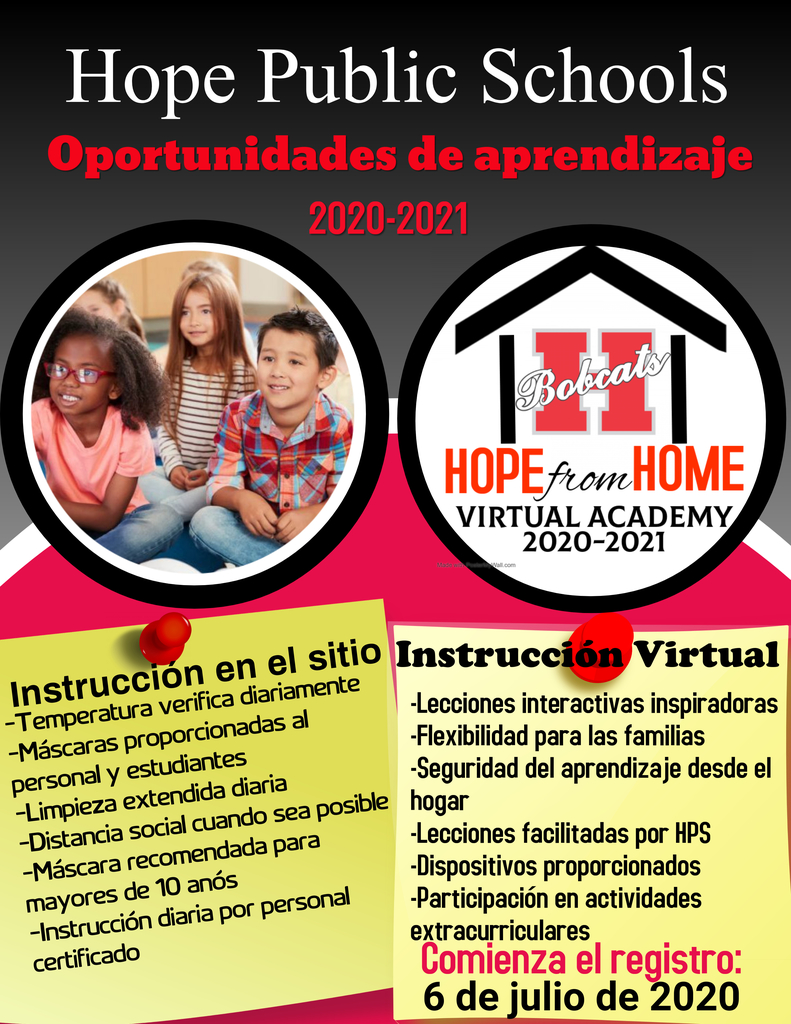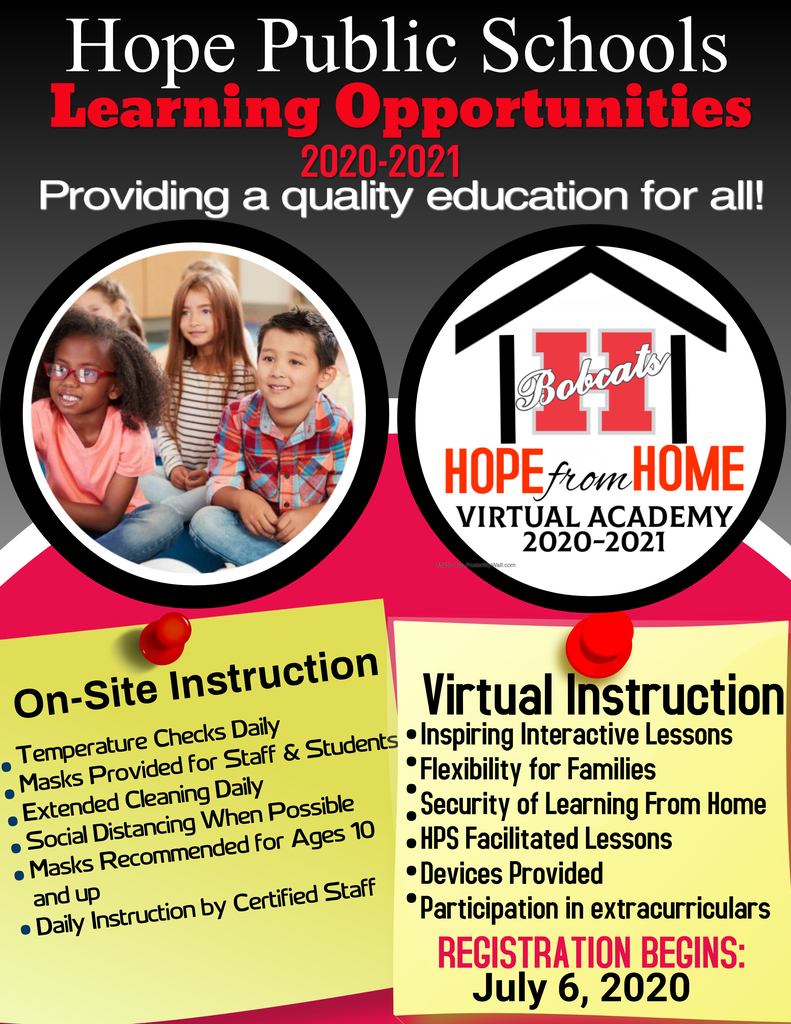 On-site or virtual? Your choice!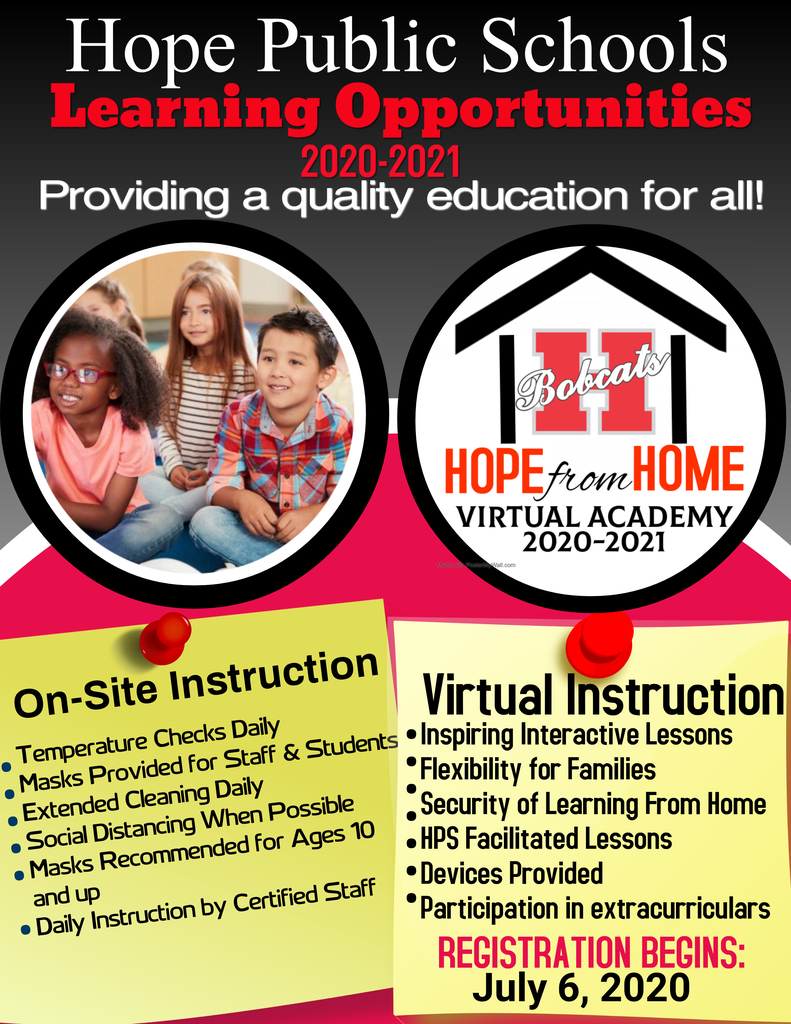 HPS Virtual Town Hall The first in a series of internet-based public forums will be conducted by the Hope Public Schools to gain more feedback and encourage use of an on-going survey regarding the planning for re- opening public schools in Hope in August.  HPS Superintendent Dr. Bobby Hart will moderate the forums to be livestreamed on Facebook beginning June 23 at 6 p.m.  More information and the link to participate in the Zoom meeting can be found here:
https://www.hpsdistrict.org/article/261878?org=hope-public-schools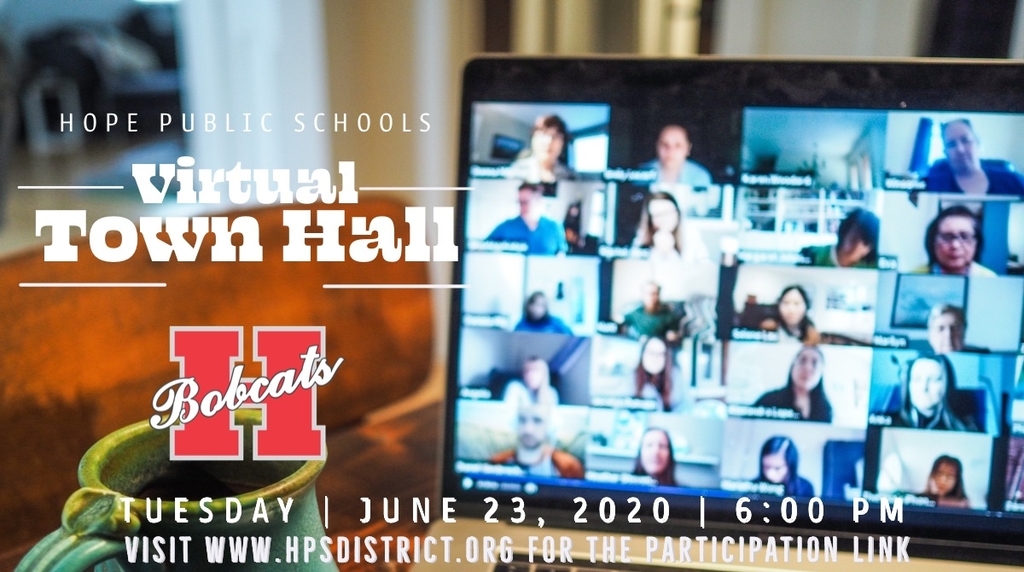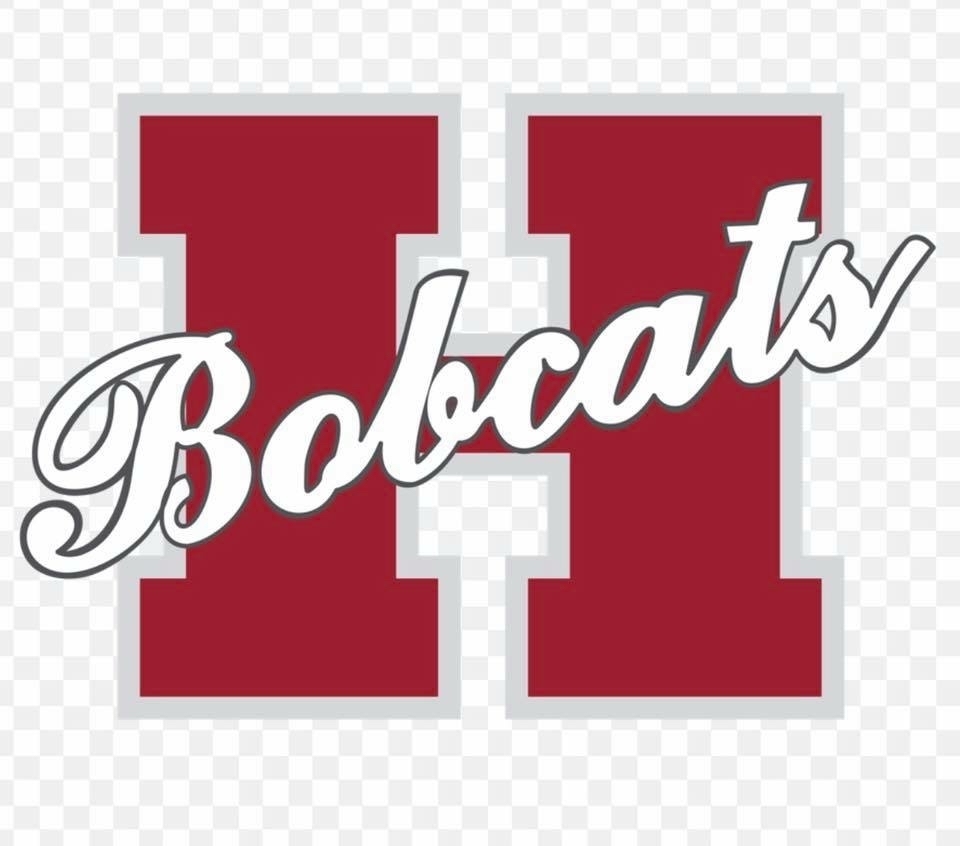 All HPS families qualify for this one time benefit. Please read and make sure that your child's school has your updated and corrected address.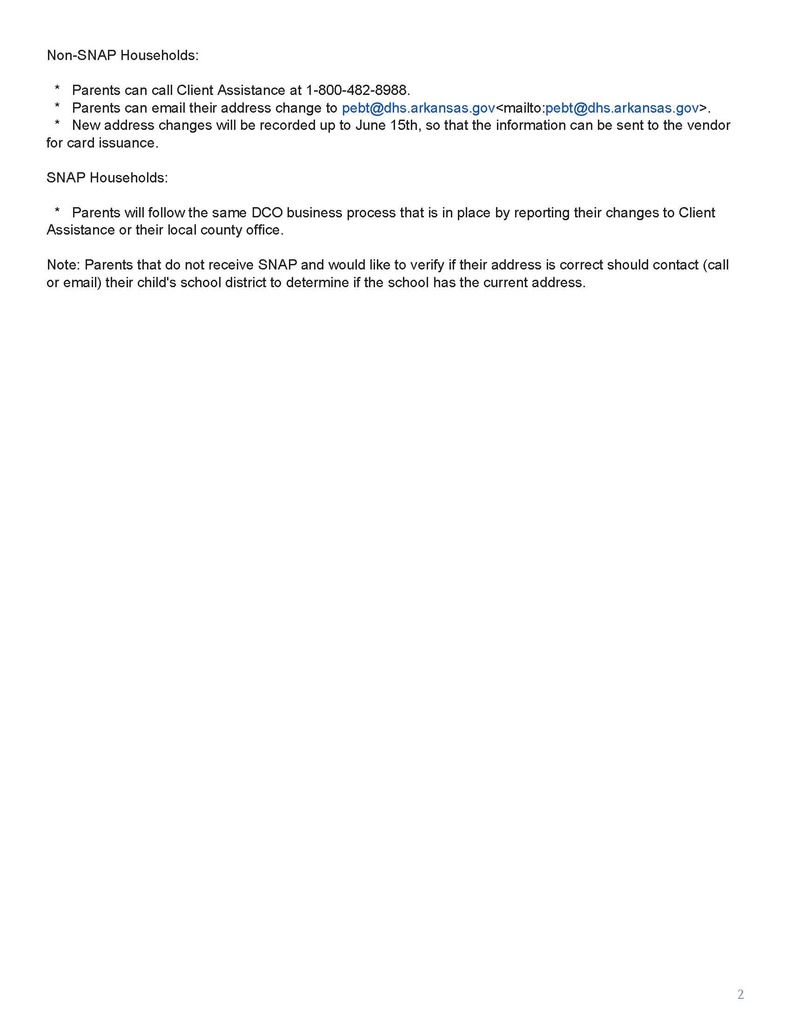 With malice toward none, with charity for all, with firmness in the right as God gives us to see the right, let us strive on to finish the work we are in, to bind up the nation's wounds.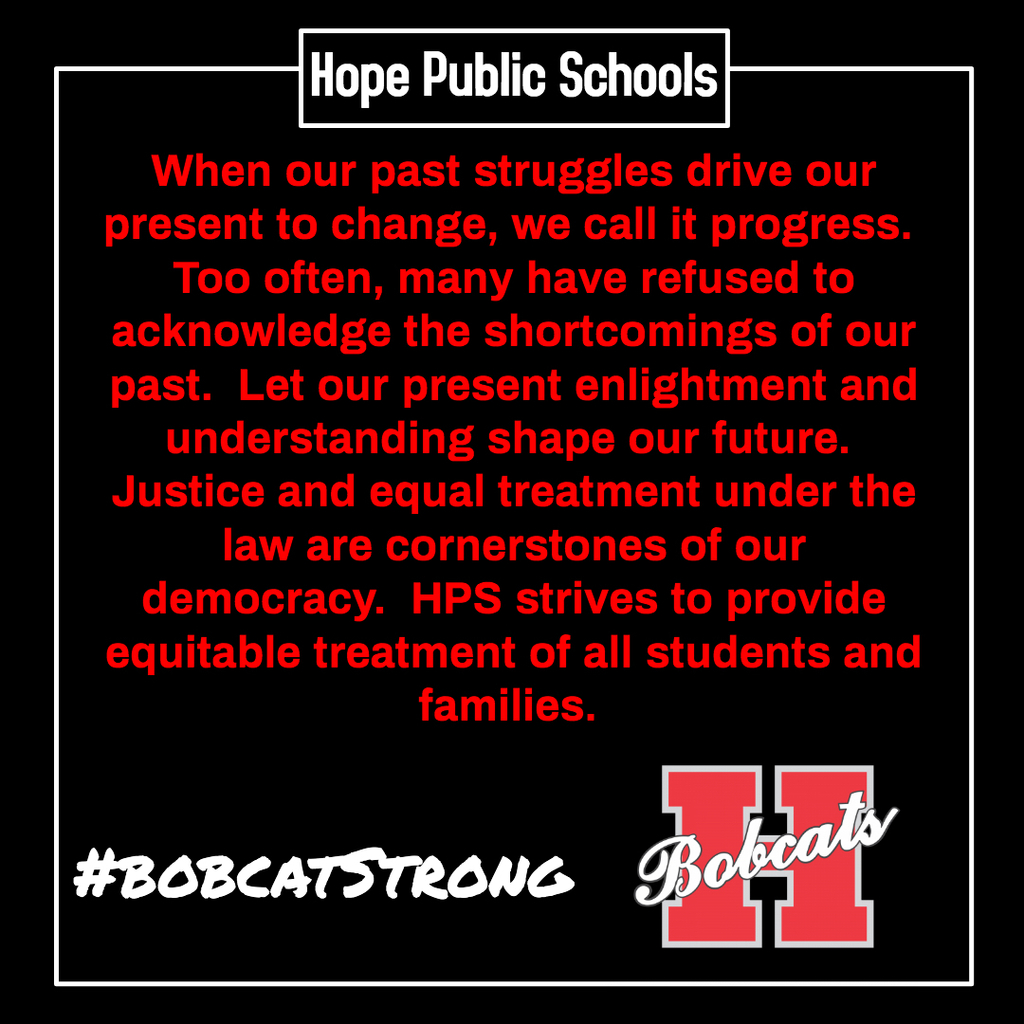 Ayúdenos a planificar para el próximo año escolar. Complete esta encuesta y aliente a otros padres a que lo hagan. lo mismo. Cuanto más sepamos, mejor podremos servir.
https://forms.gle/xcNFsS6P6bsPkwZ88
Help us plan for next school year. Please complete this survey and encourage other parents to do. the same. The more we know the better we can serve.
https://forms.gle/gRiw8f3iJqUCzsSh9