Meals for Clinton Primary and Beryl Henry can be picked up on Monday and Wednesday 11 to 12. Drive through the bus line at Yerger Middle School. . If you have problems call Sandra Calhoun at (501) 229-3781. Monday you get 3 days of meals and Wednesday you get 4. You receive breakfast and lunch for each day.
The CARES Act authorized payments back in March--228 days ago. Some of our neighbors may have missed their Economic Impact Payments. In Arkansas, there's an estimated 91,386 residents potentially missing out on stimulus money to which they're entitled.
Physical health medical services will be available this week at the Bobcat Clinic. Call 722-2733, option 2, to schedule an appointment.
Physical health services will be temporarily unavailable at the Bobcat Clinic until further notice. Those services should resume sometime next week; but COVID-19 test results will still be reported.
Designated Virtual Day: October 30th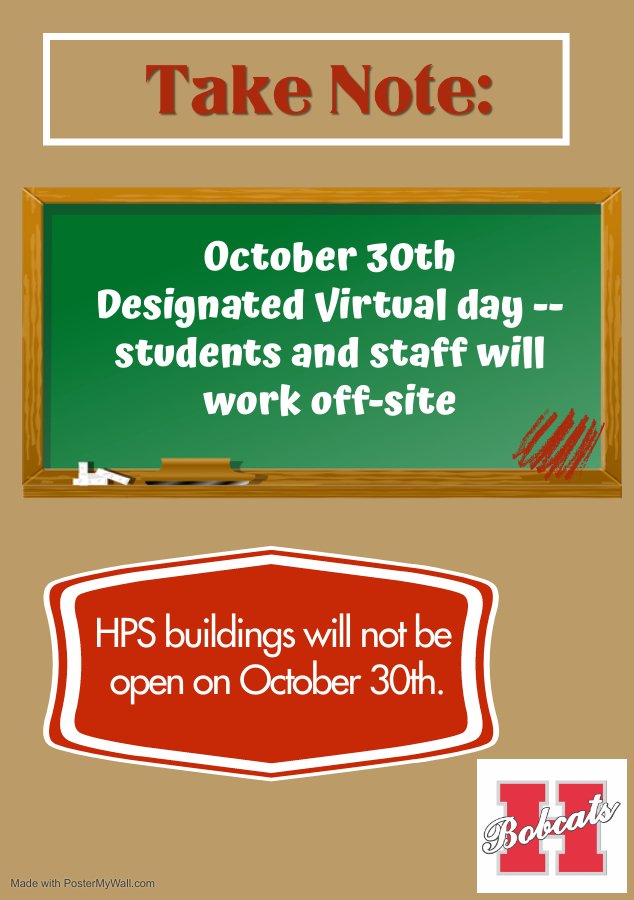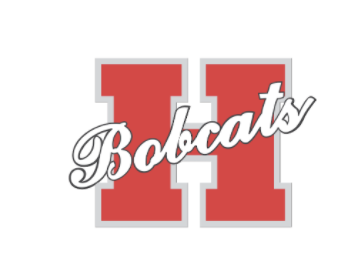 We apologize, we are having technical difficulties live streaming the schoolboard meeting to Facebook this afternoon. We will post the video once the board meeting has ended.
Support the Rainbow of Challenges "Drive Thru Chili Supper" today from 4:30-6 p.m., ROC parking lot; enter from South Elm Street, exit onto South Main Street. Call ahead at 870-703-0897 for pickup orders.
Need a flu shot? The Bobcat Clinic has got you covered. Call 870-722-2733, option 2, to schedule an appointment.
Don't forget to please WEAR YOUR MASK!!!
To all parents, students, and staff. Our active case load remains low, but we must continue to be diligent. If you have symptoms STAY HOME!!!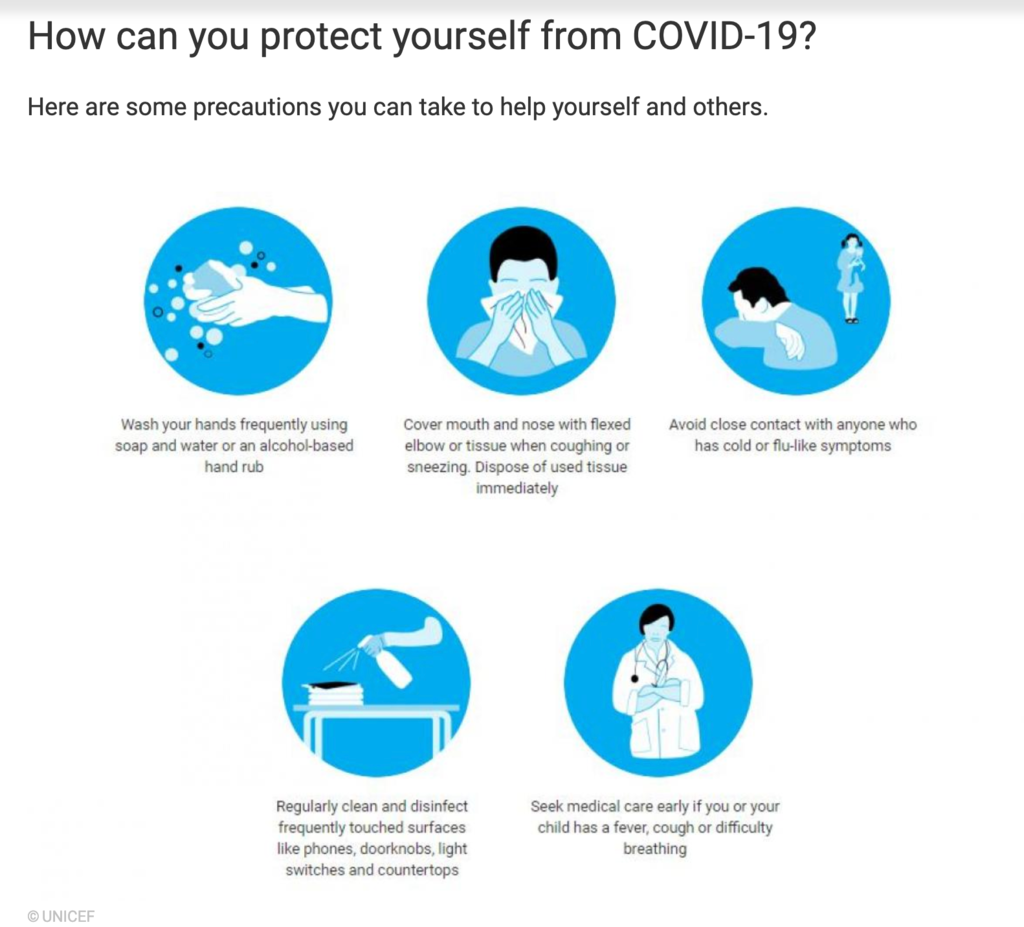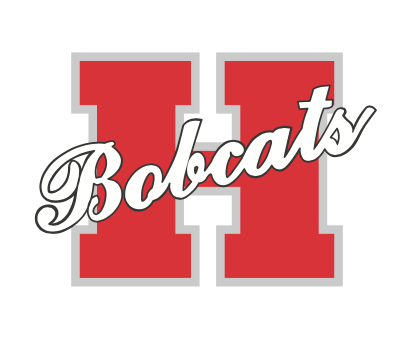 Hope Family Practice Clinic on Main Street will offer COVID-19 testing Thursday from 10-11:30 a.m. and Friday from 10-11:30 a.m. and 1-2:30 p.m. You may contact them at 870-777-8240 for an appointment; and, note you are an HPS employee.
Bobcat Clinic will not have a physical health provider on site until Monday, Oct. 12. Scheduled appointments will be reset. Call 870-722-2733, option 2, with questions.
Collegiate Academy teaches social distancing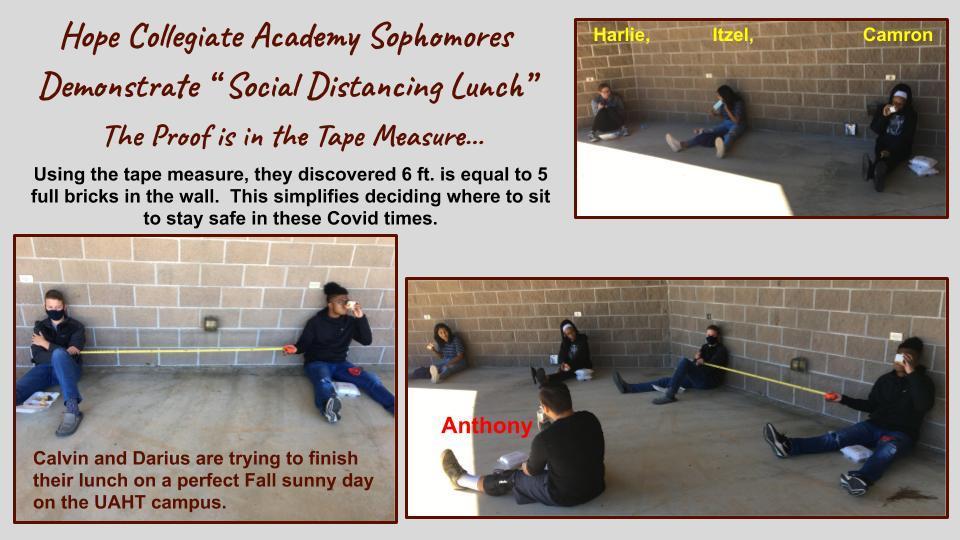 COVID Testing Event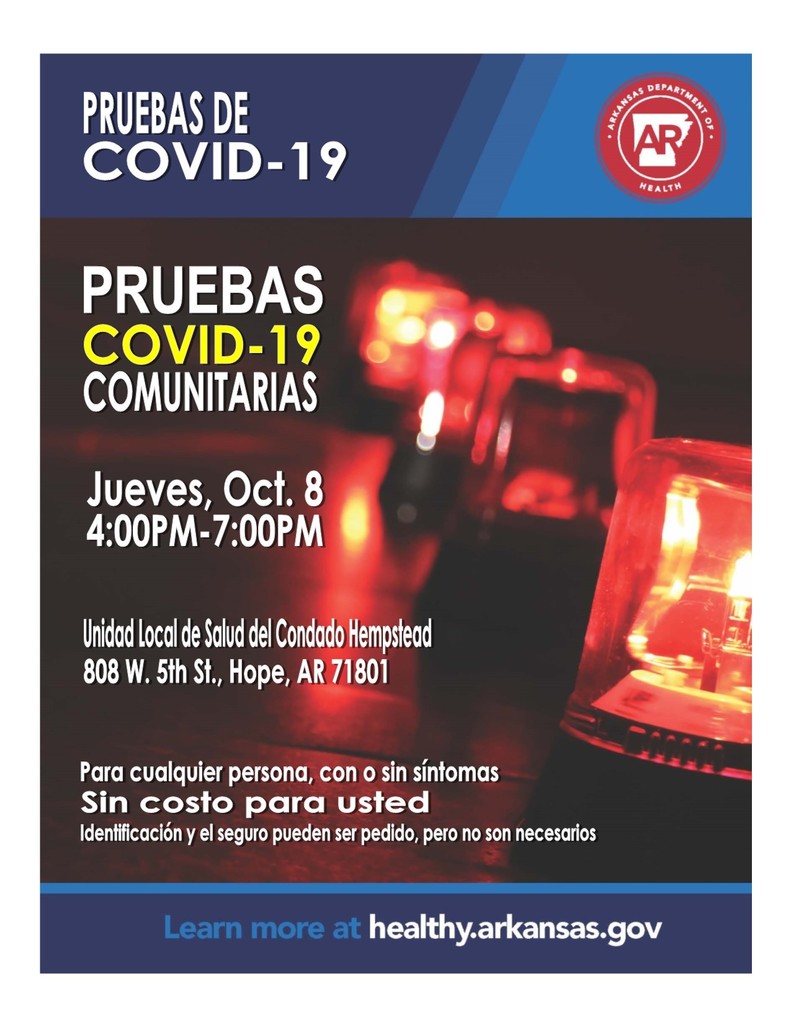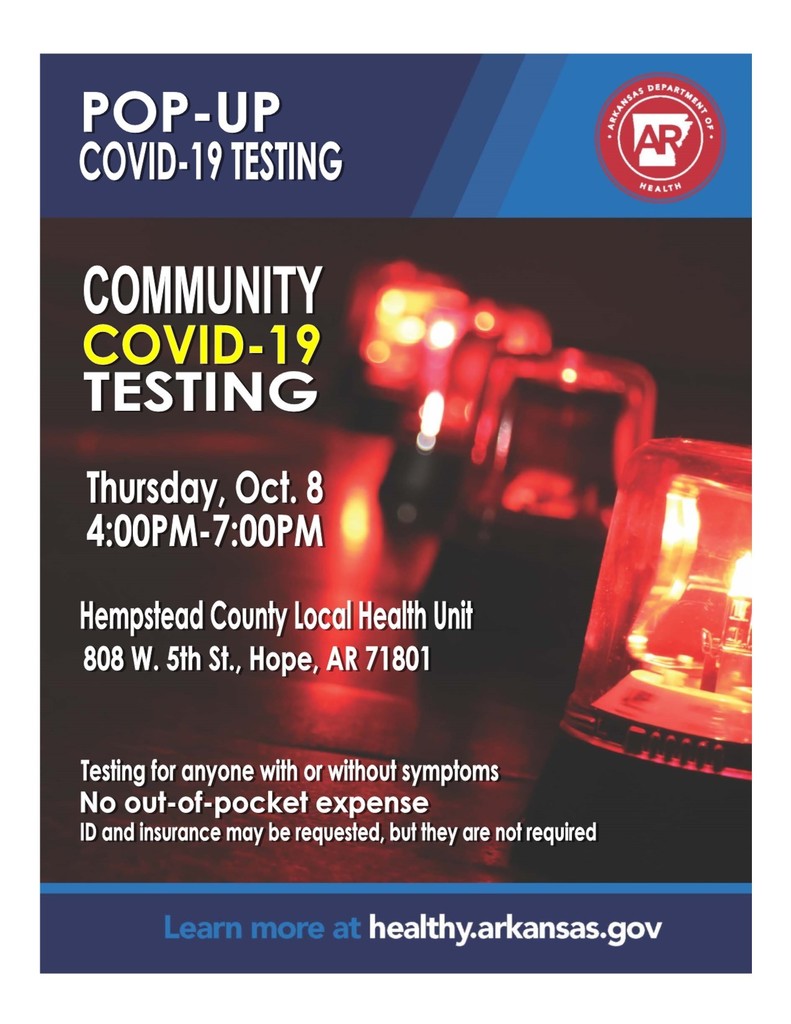 Bobcat Clinic will not have physical health provider services after 11:30 a.m., Sept. 30 - Oct. 2. Patients will be seen from 8-11:30 a.m. all three days. Call 722-2733, option 2, for an appointment.
Hope Public Schools will observe the Labor Day holiday on Monday, Sept. 7. Classes will resume Tuesday, Sept. 8.